The Truth About Dolly Parton's Difficult Childhood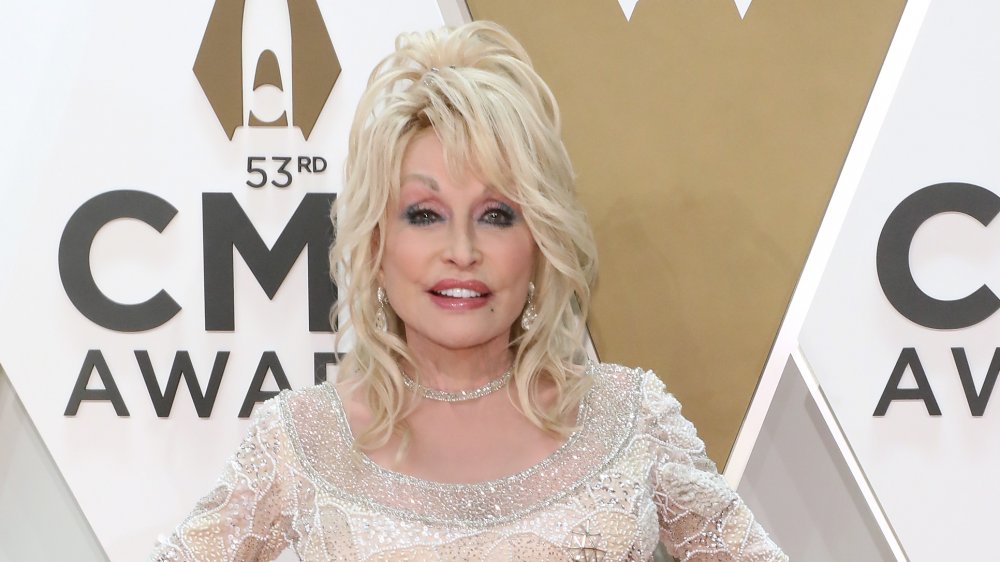 Taylor Hill/Getty Images
While it might be hard to imagine Dolly Parton as anything but the majestic, benevolent ruler of her own Dollywood empire — not to mention one of the most renowned and iconic country singer-songwriters of all time — the 74-year-old's upbringing was the diametric opposite of her decades-long success. Parton has always been open about her poverty-stricken childhood, documenting it in autobiographical songs, like her breakout 1971 single "Coat of Many Colors," which also inspired a TV movie adaptation and a children's book.
But despite her upfront take on her humble beginnings (even if "humble" doesn't even begin to describe her childhood in the mountains of Tennessee), it's still hard for the average music listener or fan to truly appreciate how far the country artist has come. So, what exactly was Parton's childhood like? And what were the difficulties she was not only able to rise above, but triumph over completely? Let's find out more — in Parton's own words.
Dolly Parton did what she had to do to survive her childhood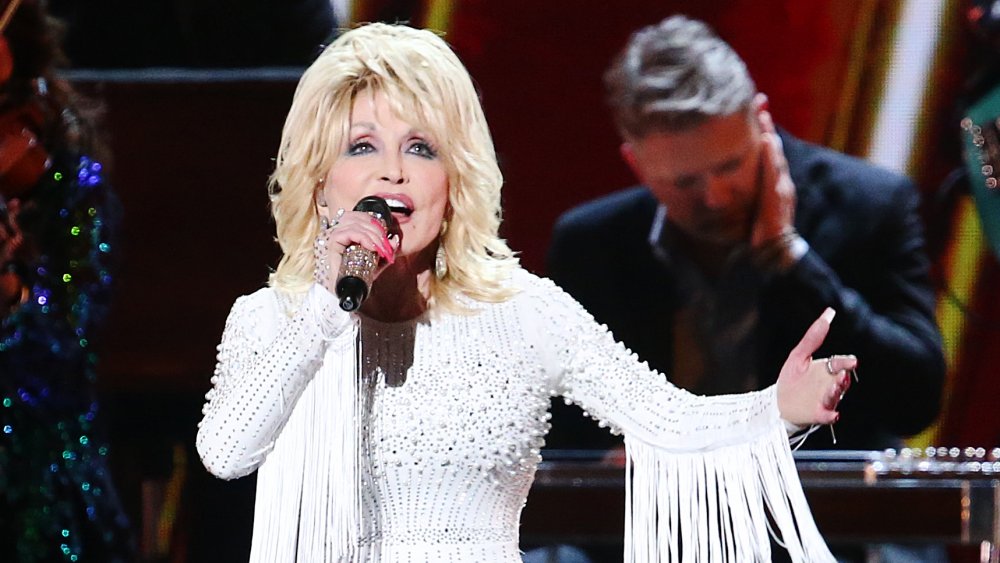 Terry Wyatt/Getty Images
Dolly Parton's hit single "Coat of Many Colors" might describe Parton in the midst of her impoverished girlhood waxing poetic about the titular multi-colored coat, but it's far more fact than fiction. (The coat is both an allusion to the biblical coat of many colors worn by Joseph from the Jewish and Christian bibles, as well as a straightforward tale from Parton's own childhood, in which a coat her mother stitched out of rags is her most treasured possession.) The song also doesn't even begin to parse the depth of poverty that Parton — the daughter of an industrious menial laborer and an often sickly homemaker — was forced to endure during her formative years.
Some of her most harrowing anecdotes over the years have involved the extreme food insecurity that loomed over the lives of Parton, her parents, and her many siblings. "People hear me talk about eating squirrel and groundhogs, but in the mountains like that, you really didn't have much of a choice," she once said of her childhood in a candid 2003 interview with Rolling Stone magazine. "There were twelve of us kids. We never ate possum — I remember Daddy saying, 'That's like a damn rat.' But we ate everything — turtle, frogs. I just remember the big old groundhogs — whistle pigs, they called them — and you'd cook 'em with sweet potatoes, and you'd have different ways of making some of that gamy taste go away."
Dolly Parton always finds a way to persevere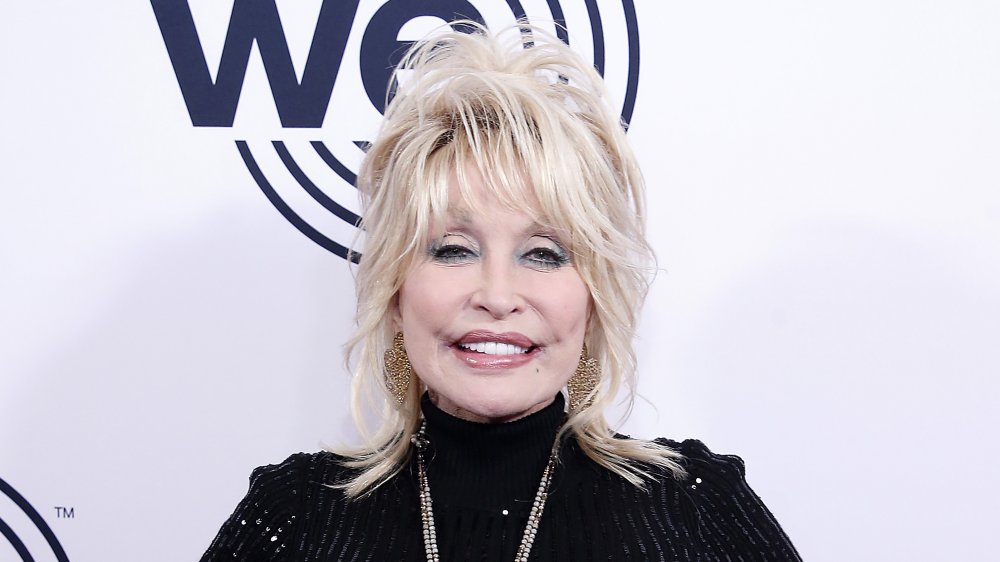 John Lamparski/Getty Images
Unfortunately, Dolly Parton's difficult childhood growing up in Tennessee's Great Smoky Mountain Range was not an uncommon phenomenon, especially when it comes to food insecurity. According to statistics released by the nonprofit organization Second Harvest Food Bank of Middle Tennessee, roughly 13% of Middle Tennessean households experienced food insecurity in 2018, higher than the 12.9% national average. (This area also encompasses the aforementioned Smokies.) 
Despite the hard knocks of her youth, Parton has paid homage to the more treasured memories from her childhood along with the less-than-ideal, as further encapsulated in her 1973 single "My Tennessee Mountain Home," which memorialized the cabin she grew up in (and which is now preserved today). Parton even went as far as to include her own epigram in the 75th-anniversary edition of the Great Smoky Mountain national park's commemorative magazine issue in November 2019. "The Smoky Mountains have inspired me and my music since I was a little girl," Parton wrote at the time, urging readers to contribute to environmental and conservation efforts for the region. "They touch my soul and lift my spirits."
Parton has continued to inspire fans throughout her career — as a self-made entrepreneur, award-winning performer and actress, and as an icon and ally for LGBTQ+ audiences. And even if we don't realize we need more Dolly-made nuggets of inspiration, we're always thankful when we're lucky enough to get yet another one.