Here's How Much You Can Pay To Stay In The Bachelorette Mansion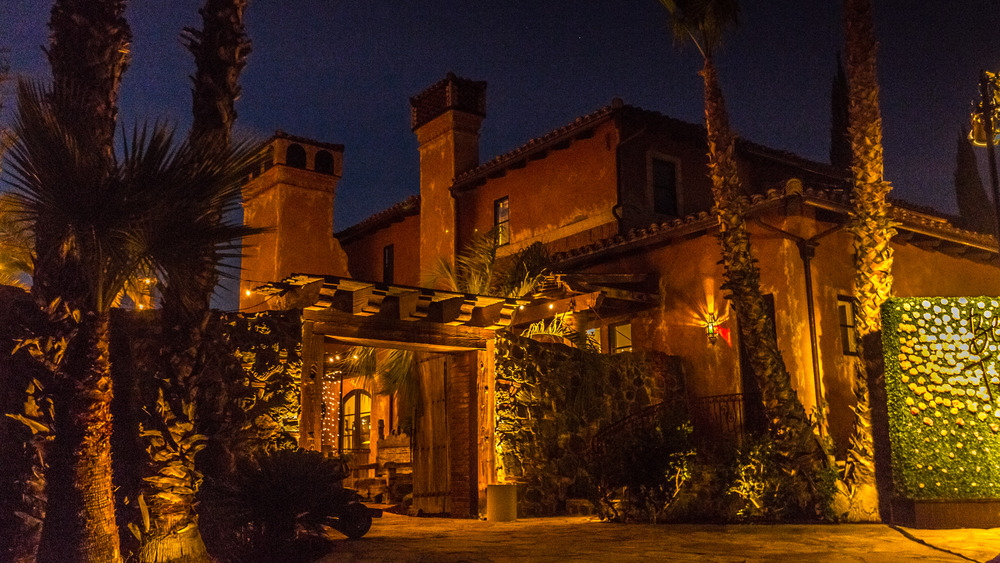 Greg Doherty/Getty Images
If you are on the hunt for a new vacation destination, and have a soft spot for roses and hot tubs, look no further. The Bachelorette mansion is now taking reservations — and no, the film crew will not be there to record cocktail hour for national TV. This beloved mansion might not be familiar to 2020 viewers, though. Things changed during the coronavirus pandemic and, for Clare Crawley and Tayshia Adams' season, The Bachelorette was filmed at La Quinta Resort in Palm Springs, Calif. But for past seasons, and hopefully future ones, the iconic mansion is a staple of the show. 
The mansion, which is formally called Villa de la Vina, according to CNET, has hosted the ABC series The Bachelor and The Bachelorette, from limo entrances to rose ceremonies. Now, amazingly, the mansion has hit Airbnb, so fans can make their own memories in the astounding home.
The mansion, which is described as a 200-year-old Mediterranean-style revival house, is located in the Santa Monica Mountains of Malibu, Calif., and boasts 10,000 square feet of indoor space and 20,000 square feet of outdoor space, per the listing. This destination has it all, especially for devotees of the ABC series, but it will cost you big time.
What it's like to stay in the Bachelorette mansion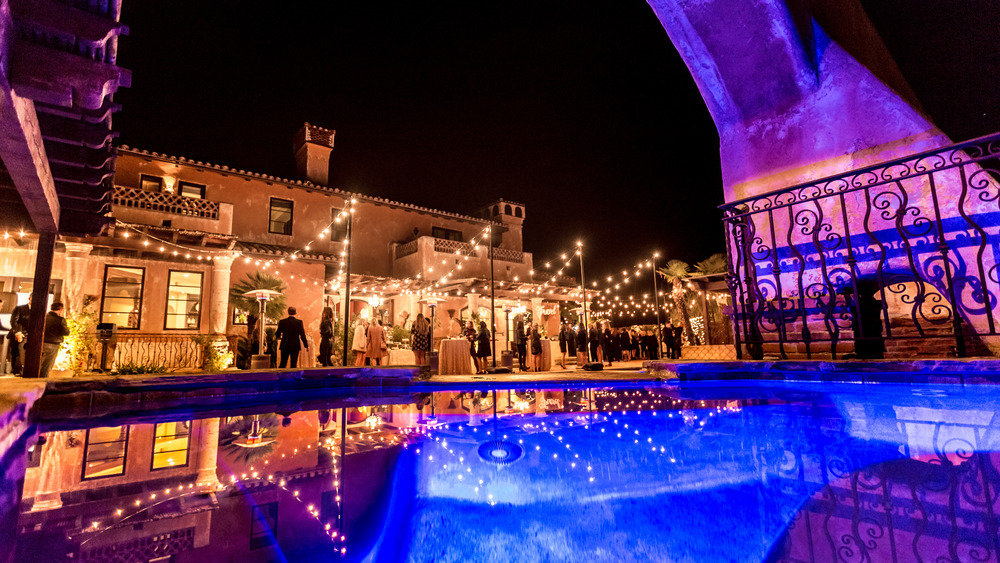 Greg Doherty/Getty Images
The mansion featured on ABC's The Bachelor and The Bachelorette has become available to fans on Airbnb for $5,628 a night. The home, called Villa de la Vina, has seven bedrooms, eight bathrooms, and can sleep up to 13 guests. The lucky visitors will also gain access to the famous pool, two jacuzzis, a pool table, and a personal cabana, according to the listing. But forget about throwing any parties here. House rules say, "Absolutely no parties, filming, professional photography or gatherings" — so there goes the mock rose ceremony.
It's hard to believe that a family actually lives in the home, which seems so embedded in Bachelor Nation that it's like a familiar face in each new season. One might even expect host Chris Harrison to pop up at any moment. According to Today, Marshall Haraden owns the home and lives there with his family. But twice a year, he, his wife, and their four children move out so production can take over. This lasts for 42 days, according to Today, and ABC goes so far as to repaint rooms and move out all of Haraden's furniture to make the space suitable for aspiring lovers to get cozy.
Haradan admitted that fans of the show stop outside his gates and try to get sneak peaks. However, now people will not have to climb over gates to explore the mansion, as long as they cough up the nightly rate, of course.