Chris Harrison Reveals His Thoughts On Bachelor Nation's 'Double Standard'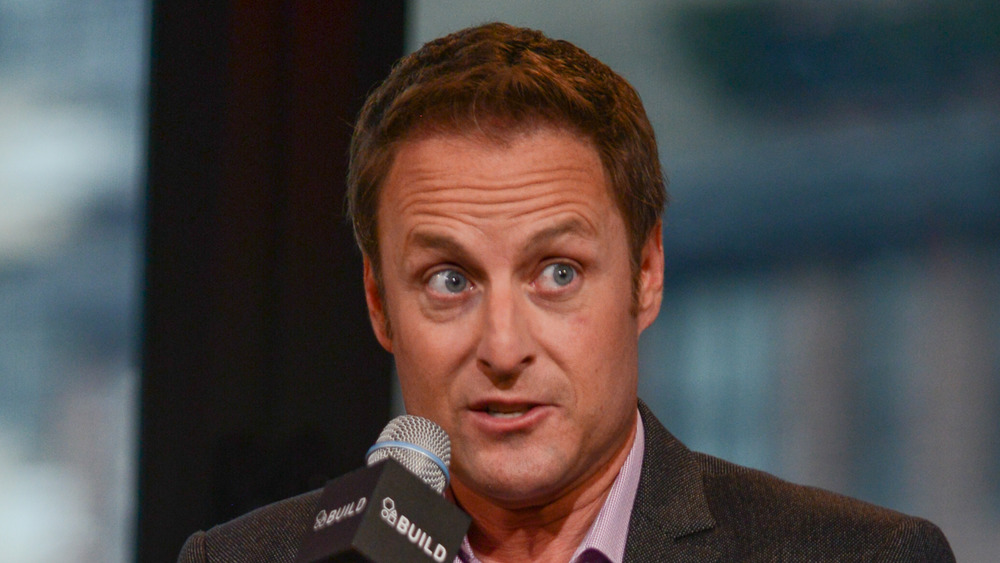 Esther Horvath/Getty Images
Reality TV viewers definitely have their fair share of opinions when it comes to Clare Crawley's appearance on The Bachelorette. After immediately falling for contestant Dale Moss, Clare lost interest in the other men competing to become her future husband and, in the end (which came a lot faster than anyone could have ever expected), she left with Dale after the pair got engaged. However, even before Dale put a ring on it, Clare's season had already stirred up a buzz with a rather revealing situation.
The bruhaha first sparked when Clare's contestants played a game of dodgeball. Or rather, strip dodgeball. While it was surely meant to be a bit of silly — if naked — fun, not everyone saw it that way. Particularly contestant Yosef Aborady, who was unimpressed with what had happened even though he hadn't participated. He fully flipped out on Clare while sharing his opinion with her, and even went as far as to say that she would be a bad example for his daughter. "I'm ashamed to be associated with you," he said. "I can't believe I sacrificed so much to be here just to watch this distasteful and classless display." He added that he was "so appalled." It was around that time that Clare threw him out.
It turns out that Yosef wasn't the only one from the franchise who was left with a lasting impression after the body-baring ballgame. The show's very own host, Chris Harrison, had something to say about what went down.
Chris Harrison says strip dodgeball wouldn't have happened with women
Fans of The Bachelorette expect to see some sizzling situations, but did the show go too far with strip dodgeball? Let's put it this way: how would you feel if it had been women, instead of men, taking off their clothes? That's an issue that host Chris Harrison addressed during an interview on the Better Together with Maria Menounos podcast. "Is there a double standard? Would we have done that to the women? No, I'll tell you that right now. No, 'cause it's not okay," Harrison admitted. He added, "Is that a double standard? Yes. Should there be double standards in the world? Maybe."
However, Clare Crawley also addressed criticism of the dodgeball game when someone called her out on Twitter (via Page Six), writing, "It's awful you had the guys take off their clothes if The bachelor asked the women do the same things all heck would break loose. You were wrong. Juan Pablo should have had you strip." In response, Clare shared a picture of her ex and two ladies who all appear to be mostly-naked which was taken during his season of The Bachelor, writing, "You mean like this?" Touché!
At the same time, Chris did justify the speedo-filled season somewhat when he explained, "We were in Palm Springs, it was 150 degrees. ... It was so bloody hot, so we were very limited in what we could do." He also pointed out that the show "does push those boundaries." There's no doubt about that!