Clare Crawley And Dale Moss Just Took A Big Step In Their Relationship
The Bachelorette star Clare Crawley and her fiancé, Dale Moss, aren't ones to take things slow. After their whirlwind romance on the hit ABC show where they got engaged less than two weeks after meeting, these two haven't slowed down one bit. In fact, the couple, who confirmed they are still an item after leaving the show together, revealed that they are taking a trip to Clare's hometown of Sacramento, Calif. "This is everything," Dale wrote on an Instagram video of the duo on Nov. 8, 2020. "Finally the VIP Tour of Sacramento! #Hometown." 
Then on Nov. 9, 2020, the duo revealed via an Instagram Story that they were about to take another big step in their relationship. "So I just gave Dale the ultimate tour of Sacramento the other day and guess what we are doing today?" Clare asked her followers, to which Dale responded beside her, "South Dakota!" In another slide, she said, "So we are going to check out your old home, your high school, where else should we go, you guys? where do you go in South Dakota?" adding, "I guess you would call this the official hometowns."
Although their relationship continues to move quickly, it seems like these two have no regrets. Keep scrolling for more details about Clare and Dale's whirlwind romance.
Moving fast is Clare and Dale's preferred speed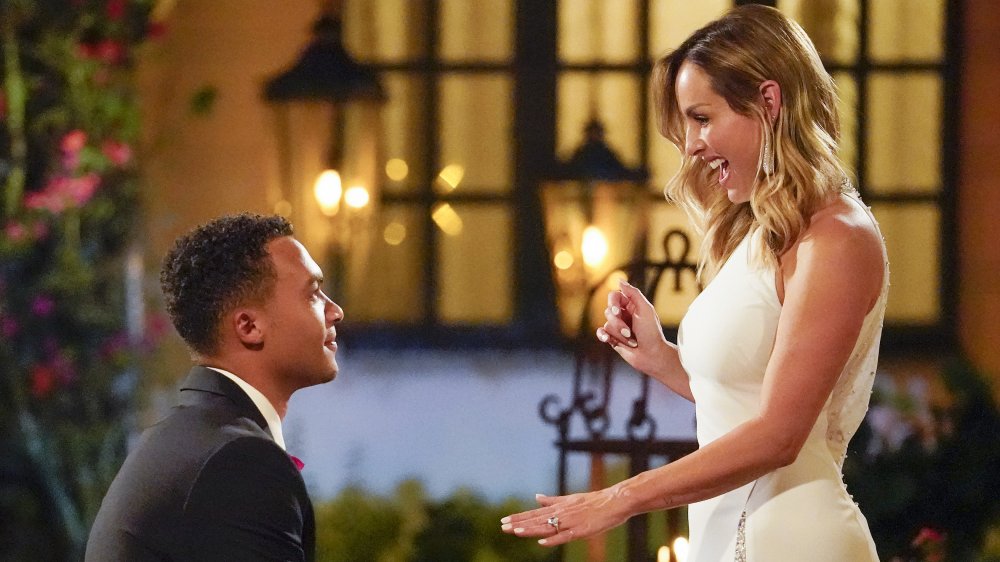 ABC/Craig Sjodin
Fans may have been wary about Clare Crawley's decision to ditch The Bachelorette with Dale Moss, considering "love at first sight" can be rare. But the couple has continued to prove that kindred spirits don't need to take things slow.
"This is the happiest time in my life," Clare said in an interview with People, confirming she has no regrets about listening to her heart. "Everything [since] has been even more reaffirming of why I chose him."
Despite the criticism about her exit and doubts about her relationship with Dale, she said their electric chemistry didn't allow them to take things one step at a time. "I really get that I am not for everybody, I get that everybody might not do what I did or agree with what I'm doing, but at the end of the day, this is all for love," she said on the Bachelor Happy Hour podcast. "Granted it's not the norm, it's not what people are expecting or what people are used to, but how can you predict something like that? There's no way to predict it."