The Reason Claire Danes And Leonardo DiCaprio Didn't Like Working Together
Jim Steinfeldt/Getty Images
Romeo and Juliet will always be considered one of the most epic and enduring love stories of all time. Thus, it's somewhat ironic that the actors who played the leads in one of the tale's most famous retellings were not overly fond of one another. In fact, things between Leonardo DiCaprio (Romeo) and Claire Danes (Juliet) were far from lovey-dovey on the set of Baz Luhrmann's flashy 1996 remake of the classic Shakespearian tale. According to CheatSheet, which revealed that Danes and DiCaprio "didn't see eye to eye," the pair might have professed their love in front of the cameras, but their interactions behind the scenes told an entirely different story. 
Both Natalie Portman and Sarah Michelle Gellar auditioned for the part of Juliet, although the role eventually went to Danes, who impressed DiCaprio due to the fact she was not "intimidated" by him (via Eighties Kids). "She was the only girl that looked me in the eye in auditions," DiCaprio revealed (per Zimbio). But that same admiration quickly dissolved into annoyance, leading to reports of tension on-set. Here's the real reason Danes and DiCaprio did not like working together.
Claire Danes thought Leonardo DiCaprio was 'immature'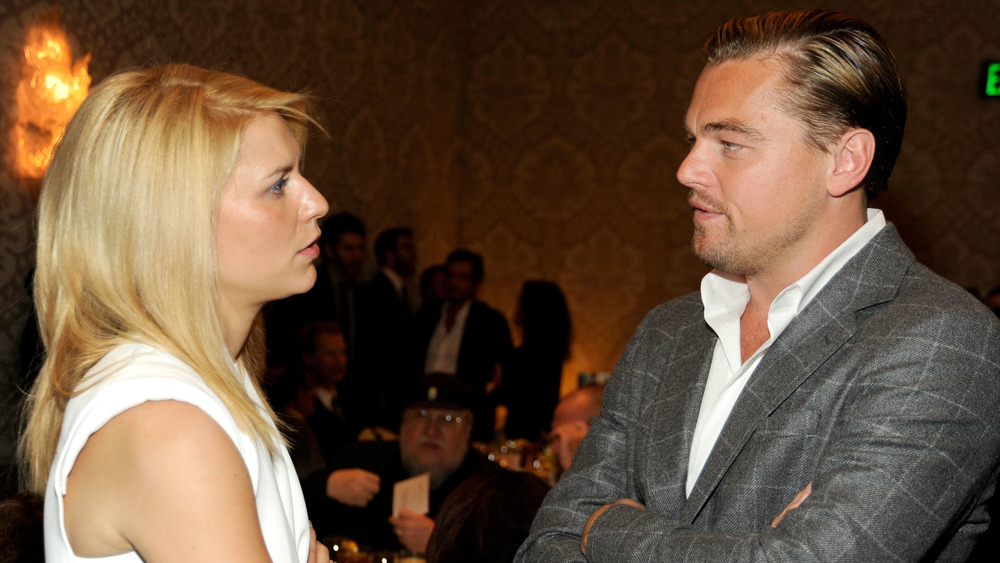 Frazer Harrison/Getty Images
At the time of Romeo and Juliet's filming in 1996, Leonardo DiCaprio was 22 years old, while Claire Danes was just 16. A fresh-faced teen who was looking to prove herself in the industry, Danes found her on-screen lover to be immature (per CheatSheet), despite the fact she was six years his junior. According to the outlet, DiCaprio was a jokester who "tried to pull multiple pranks on Danes when the cameras weren't rolling, and the young actor wasn't having it." For his part, DiCaprio found Danes to be "too uptight." Is it any wonder their respective differences caused a rift between the pair?
However, DiCaprio's fun-loving personality should not have come as a surprise because he was prone to pulling elaborate pranks on the set of another '90s blockbuster: Titanic. According to director James Cameron, DiCaprio "would fart into his jacket and place it over Kate Winslet's head," CheatSheet reported. However, unlike Danes, Winslet reportedly loved DiCaprio's pranks and was always laughing with him. Their friendship was set in stone from that moment onward, as the pair have enjoyed a close relationship ever since. "He's a great friend, he always has been, and not just to me, but to everyone around him," Winslet told People in 2016, when her pal was working the Oscar circuit for The Revenant. Even though there was no real chemistry between DiCaprio and Danes, at least he has his friendship with Winslet to fall back on!