Inside Lily Collins And Zac Efron's Relationship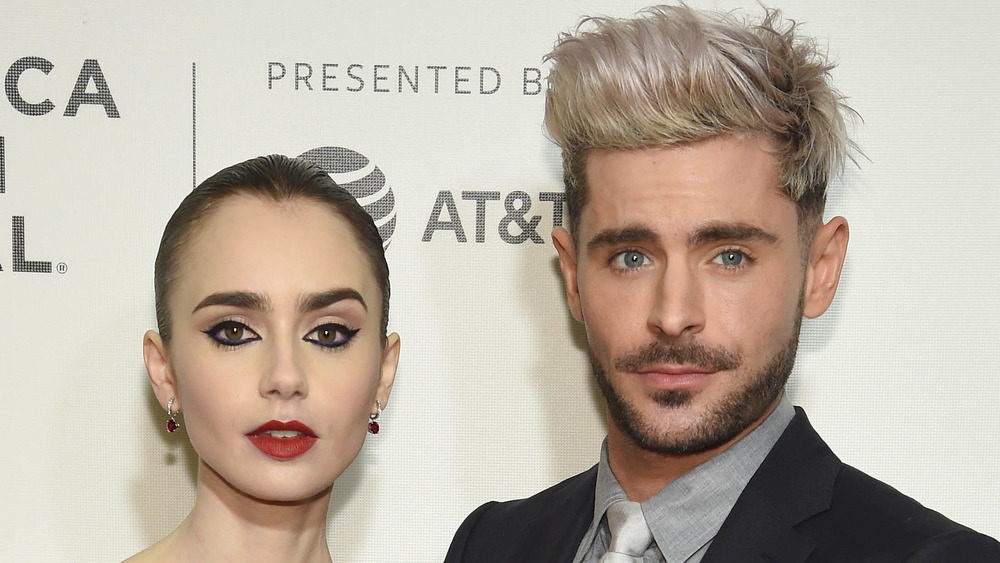 Dimitrios Kambouris/Getty Images
Zac Efron has had some headline-worthy (real and rumored) romances over the years, including his relationships with Vanessa Hudgens, Rebecca Ferguson, and Vanessa Valladares. Some people also wonder if that list should include Lily Collins. Fans of scary stories may be able to tell you that Collins and Efron teamed up together for 2019's Extremely Wicked, Shockingly Evil, and Vile to tell the twisted tale of serial killer Ted Bundy. While that doesn't exactly seem like the kind of experience that leads to romance, it turns out that buzz around Collins and Efron's relationship has existed for years. Frankly, even before they starred together in the super creepy flick.
"I used to do reporting for Nickelodeon, so I literally interviewed him at an orange carpet event years ago," Collins once told E! News. She added that they had "been friends ever since..." But were they ever more than friends?
It turns out that "[l]ong before" the Ted Bundy movie, Efron and Collins "enjoyed a largely unconfirmed romance" after they were "spotted on a series of dates in 2012 and 2013 including an outing to Disneyland that saw the pair walking hand-in-hand," according to E!. While the chemistry they shared at the time "ultimately fizzled, their friendship remained, thankfully making it not awkward at all for them" to play lovers in the Netflix feature. And considering they sparked that ol' chemistry once again while filming, fans were obviously left wondering if they had found real-life romance together this time around.
Lily Collins and Zac Efron's relationship may disappoint you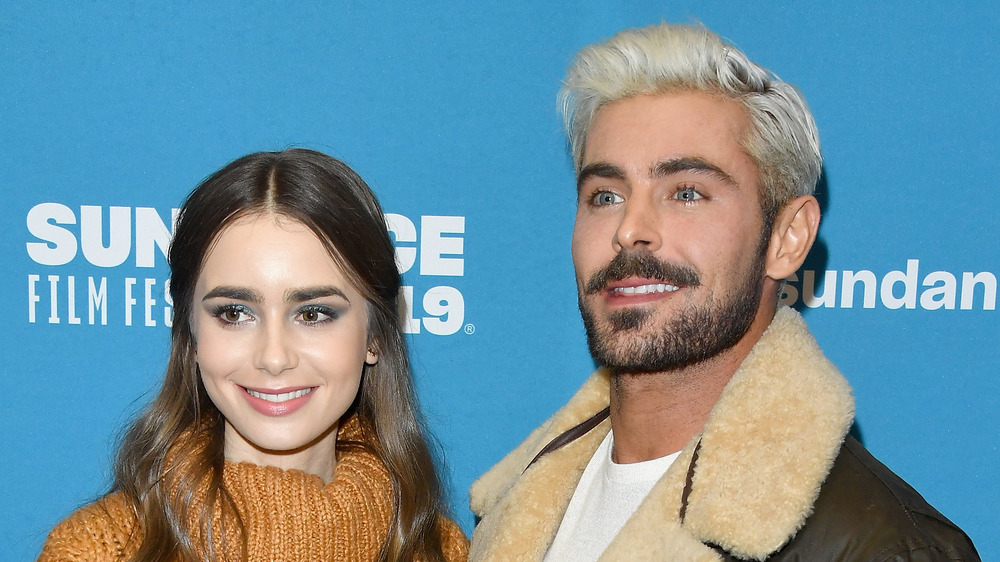 George Pimentel/Getty Images
It's understandable why fans would hope (or even think that) that Zac Efron and Lily Collins are an item. They're both famous, successful, and attractive. They also share genuine chemistry and are good friends. Unfortunately, that's pretty much all that's between them these days.
In fact, Women's Health noted in May 2019, soon after Extremely Wicked came out, that it appeared as if Efron was "(sort of) Instagram official with ... Danish Olympic swimmer Sarah Bro, who attended not one but two sporting events with him over the course of 48 hours." However, by August, there were reports of a romance with actress Halston Sage before Efron apparently found love with Vanessa Valladares. A source told People in October 2019 that the relationship was "very serious" and the two were living together.
As for Collins, she announced in September 2020 that she was engaged to director Charlie McDowell after a year of dating. The star took to Instagram to share the news, writing, "I've been waiting my lifetime for you and I can't wait to spend our lifetime together..."
So, while Collins and Efron didn't find a happily ever after together, they both appear to have found love with others and also seem happy to remain good friends.