The Real Reason Armie Hammer Was Once Arrested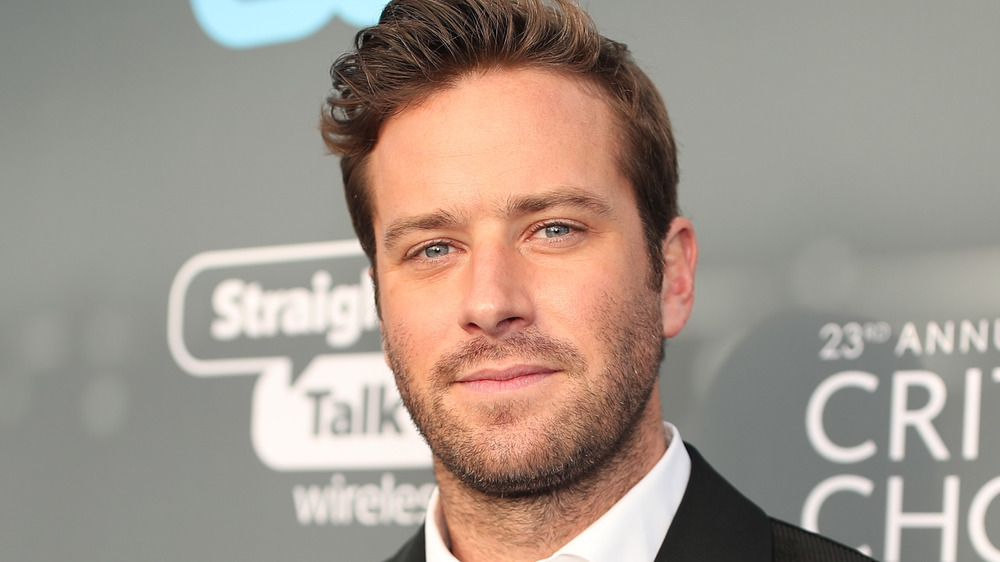 Christopher Polk/Getty Images
Actor Armie Hammer is known best for his roles in such feature films as The Social Network, The Man From U.N.C.L.E., Rebecca, and Call Me by Your Name. Hammer is also known for his outspokenness and tendency to overshare during interviews and on social media.
During a 2013 interview with Elle, Hammer revealed a bizarre and disturbing story. "One chick tried to stab me when we were having sex," Hammer told the magazine. "She was like, 'True love leaves scars. You don't have any.' And then she tried to stab me with a butcher knife. Of course, I promptly broke up with her," he adds. "Seven months later." 
In a July 2019 Instagram Story, Hammer shared a clip of his son Ford sucking on his [Hammer's] toes while lounging around at home. A woman, who sounded like the boy's mother and the actor's estranged wife, Elizabeth Chambers, can be heard saying, "This is not normal." In the video, the couple is heard sharing a laugh, which Hammer captioned, "This happened for a solid 7 minutes #footfetishonfleek." While many people vilified the footage, according to BuzzFeed, others defended the video, saying that's just what kids do. Keep scrolling to learn more about the one thing that Hammer initially had an issue sharing any sort of details on — his arrest in a little Texas town.
Armie Hammer was arrested over possession of baked goods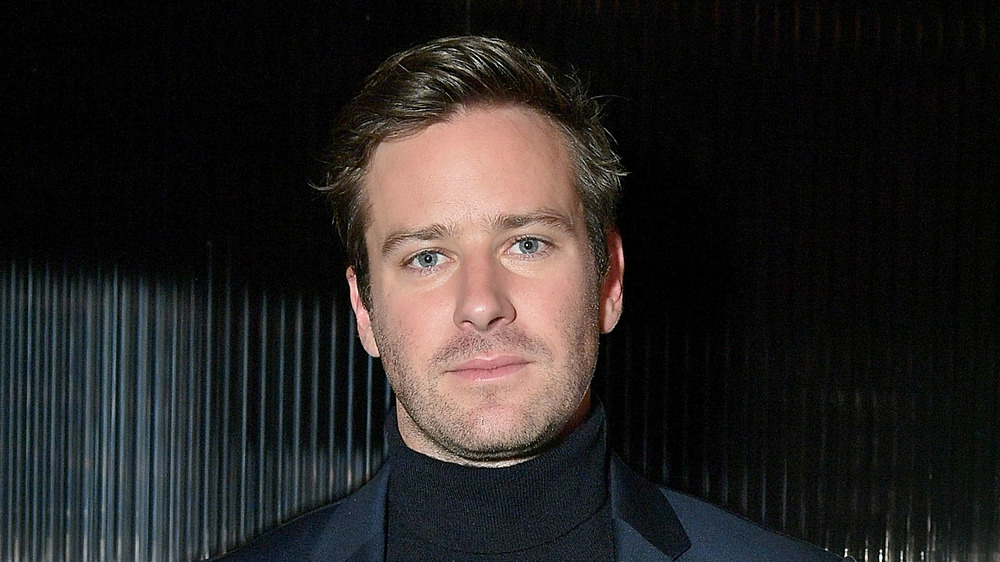 Mike Coppola/Getty Images
Back in November 2011, Armie Hammer had a little run-in with the law. The Call Me by Your Name actor was pulled over by police in Texas and arrested for marijuana possession. According to TMZ, local police said they had confiscated three pot cookies and one brownie from Hammer. After he spent the day in jail and paid his $1,000 bond, Hammer was released, and the police dropped the charges due to him only reportedly having just 0.02 ounces of weed on him at the time.
TMZ broke the news of Hammer's arrest in January 2012, just days before that year's Screen Actors Guild Awards. Hammer was nominated for Outstanding Performance by a Male Actor in a Supporting Role for his part in J. Edgar. Although his mug shot surfaced just before the ceremony, Hammer was able to brush it off on the red carpet at the award show. "What you didn't see is there was a makeup crew there, really, to do the whole thing," the actor joked in an interview with Access Hollywood. "I got eight hours of sleep that night — I was fresh-faced. It definitely was not 5:45 in the morning." 
Hammer's career was on the rise, so it was understandable why The Lone Ranger actor wanted to keep mum on his arrest. Continue reading to see how all that changed in 2018 when he shared the ultimate throwback pic.
Armie Hammer knows how to take a good mug shot photo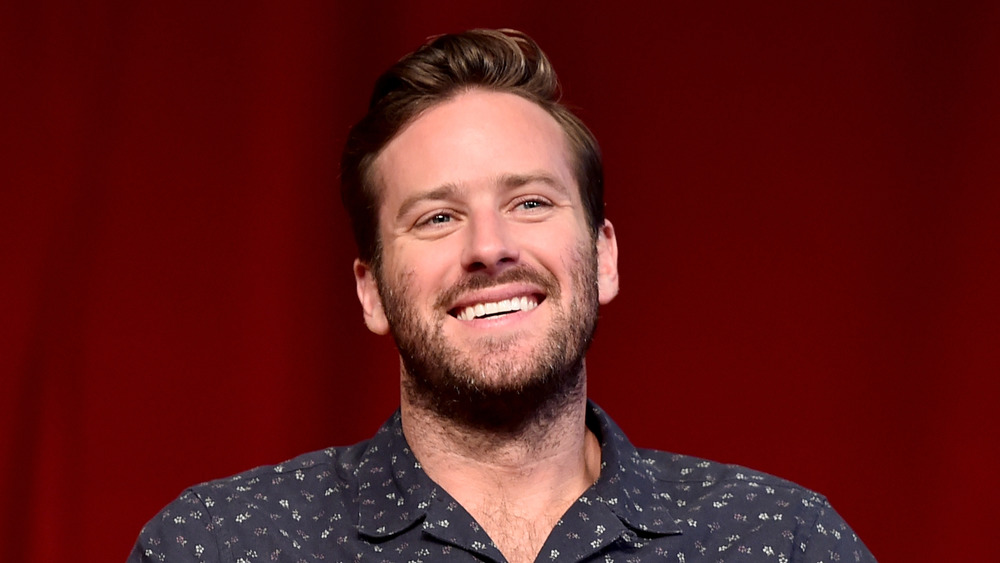 Alberto E. Rodriguez/Getty Images
In late 2012, Armie Hammer told TMZ, "There's a million sides to every story. I can't go into it. In 90 days, I can go into it, and I'll tell you all about it. I think Texas is one of those places where you don't want to mess around, period, with anything. Let's just say I've learned my lesson. All I can say is that in Texas, a little bit's enough."
The following year, Hammer spoke of the arrest while appearing on Conan O'Brien's talk show and mentioned that he "wasn't supposed to talk about it." He further danced around the issue, stating, "It was a long time ago. It was a misunderstanding of laws and interstate laws versus state laws and apparently federal laws supersede state laws. I mean, who knew? Let's just say it was a great learning of the legal system." 
It is incredible how things change within just a matter of years. On March 13, 2018, Hammer shared his mug shot from his 2011 arrest on social media. "It might not be Thursday, but this throwback seems worth it," Hammer wrote alongside the photo with a #godblesstexas hashtag. In one of the most flattering mug shots ever, Hammer is shown with a popped collar, perfectly coiffed hair, a slight grin, and an unbuttoned shirt. All we can say is, "Wow."