What You Didn't Know About The Verizon-Turned-Sprint Guy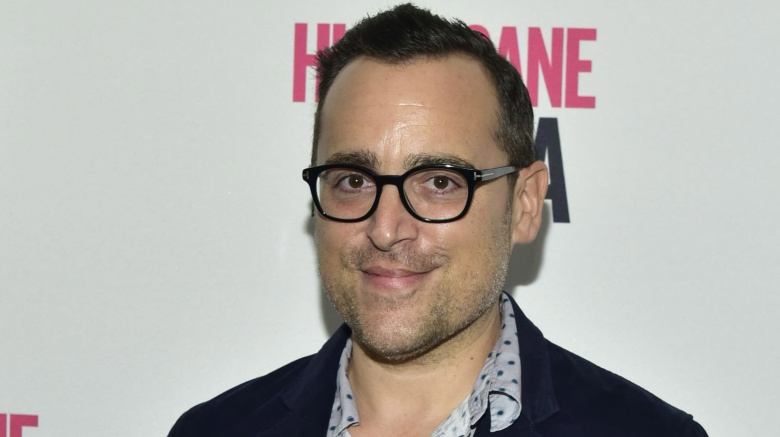 Getty Images
You've definitely seen and heard the "Test Man," better known as the "Can you hear me now?" guy. There's a real person behind that character. The Verizon-turned-Sprint cell phone carrier guy's name is Paul Marcarelli, and he's an actor hailing from Brooklyn, N.Y. with a pad in Connecticut. Let's learn more about this dude's network.
According to The Hollywood Reporter, Marcarelli was under a five-year contract with Verizon that prohibited him from doing any other acting work. He was also blocked from discussing the Test Man campaign and the details of his contract. Verizon even declined to confirm Marcarelli's identity when Ad Age revealed it in 2003, per The Hollywood Reporter. Sources told the publication he made $6,000 per ad for 20 to 40 ads per year, though Marcarelli and Verizon wouldn't comment on the numbers.
The guy wasn't just in a slew of cell phone commercials. Marcarelli also had to appear at live events, including the Buffalo Bills 2002 season opener, reported The Atlantic. "Up to that point, I hadn't played to a house larger than 99 seats," he told the magazine.
Marcarelli can't even say much about the Verizon gig now because, according to The Hollywood Reporter, he's still under contract for confidentiality, even though he switched to Sprint.
He's a filmmaker
Marcarelli told the New York Post in August 2016, "I've been quietly writing and producing independent films behind the scenes. Right now I'm super-excited about the third in a series of films by Jenni Olson, an independent San Francisco filmmaker. I executive-produced her film [The] Royal Road, which was screened at Sundance and the Film Society of Lincoln Center. It's being released on digital and DVD in September [2016]. I'm mostly interested in making films, working as a writer and producer on projects that reflect the experiences of the LGBT community."
He's low-key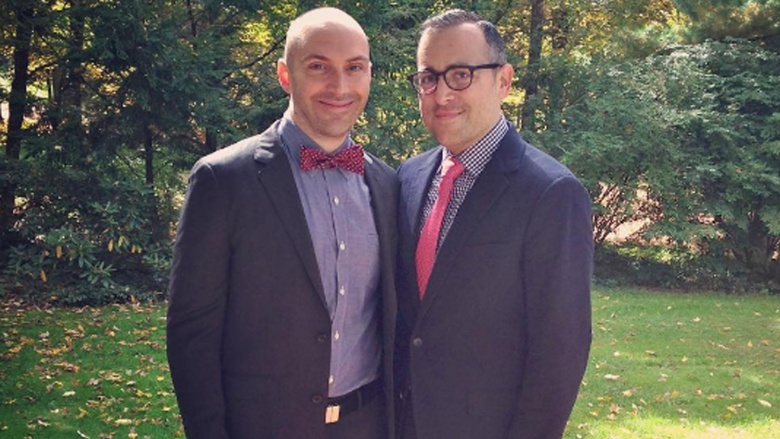 Marcarelli seems to keep a fairly relaxed private life. "I have two rescue pugs and spend a lot of time with them and a lot of time in a quiet Connecticut town in Litchfield County," he told the New York Post in 2016. "I've been married for two years to Ryan Brown...It's a real New York story. We got married on a back porch in Connecticut about two years ago by a justice of the peace."
He's been in other commercials, too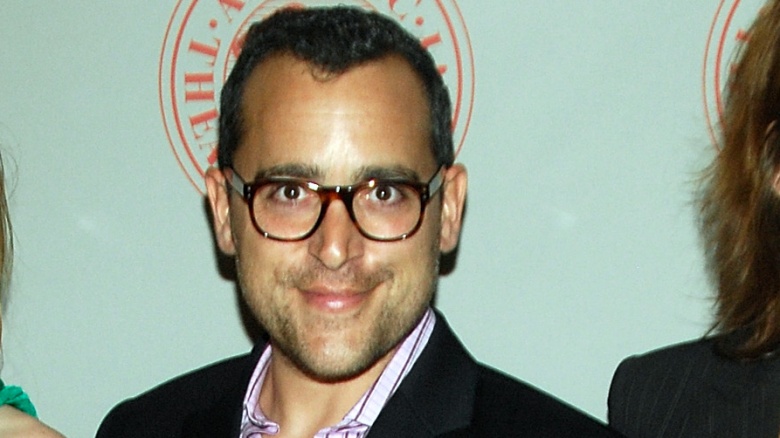 Getty Images
One of Marcarelli's first acting gigs was in an Old Navy commercial, said The Hollywood Reporter. "I bought one of those bells that they have at reception desks at hotels," he told The Atlantic. "Every time one of us saw the commercial, we would hit the bell, because we knew another check was coming."
He got a lot of hate for his ads and his sexuality
Marcarelli was the target of bigoted harassment after he became a commercial icon. "[Strangers] started screaming 'f***t' up at my house," he told The Atlantic in 2011. "It got progressively more profane as the years went by." Marcarelli said one night he called the police but declined to file an official report for fear of more unwanted attention and speculation about his private life. "As soon as I hung up the phone, I realized that in order for them to do anything about it, it would have to become a report that would go into a police log...I definitely think that my reticence to have any kind of persona outside of this job was that I didn't want to be put in a position to have to answer any uncomfortable question that would affect my income stream. And I never tested it, so I don't know."
He's glad to have switched
It seems the "Can you hear me now" guy is grateful for the time and space away from the catchphrase he launched in 2001. Marcarelli told The Atlantic that he inadvertently took attention away from his cousin's wedding when guests lined up to take photos with him. During his grandmother's funeral, someone even whispered, "Can you hear me now?" as her body was being lowered into the ground. "There's a price to pay," he told the magazine. "Don't feel bad for me, but I'm definitely glad that chapter is over."
Now that the "Test Man" saga is finished, Marcarelli said he's happy to be with Sprint, telling the world (via Ad Week), "I've watched with interest as each of the wireless carriers claims to be the most reliable or the fastest. But what I've found is...the 'better' that some other national carriers claim about reliability is really less than a 1 percent difference. Does anyone even really notice a difference of less than 1 percent? But when it comes to saving money...Sprint is by far the best choice for consumers. You get a highly reliable network and save 50 percent off most of the rates other national wireless carriers charge. Now that is noticeable."
We hear you, Marcarelli, and we'll stay tuned to see how your new pursuits shake out.