What Ashley From The Fresh Prince Of Bel Air Looks Like Today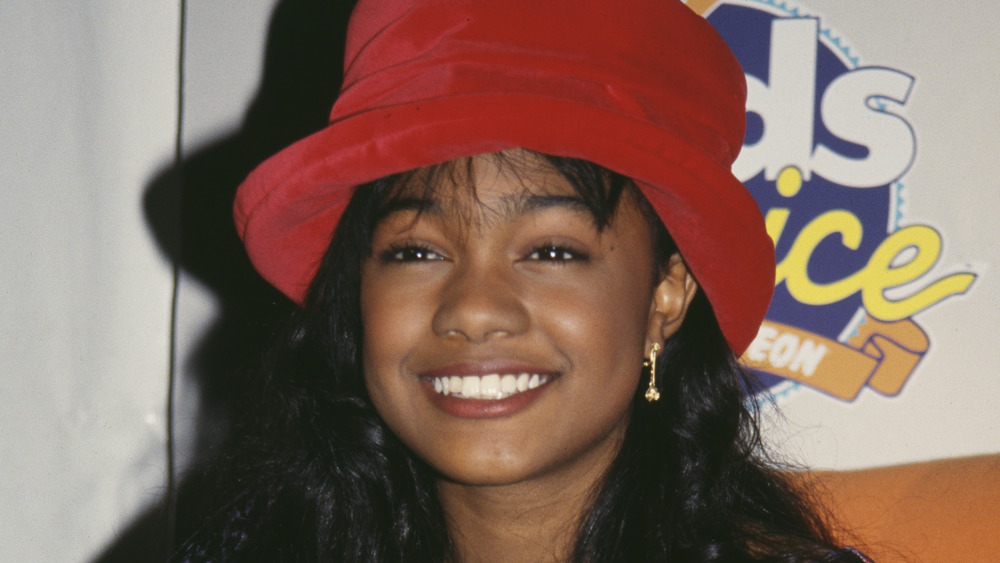 Michael Ochs Archives/Getty Images
Back in the '90s, TV viewers were all about The Fresh Prince of Bel-Air. The show, which starred Will Smith as a teen from Philadelphia ("West Philadelphia, born and raised," to be exact) who ends up living with his rich relatives, also featured a young actress by the name of Tatyana Ali, who played his little cousin, Ashley Banks. While the younger family member may have been born into privilege, Ashley simply adored her older cousin and was often influenced by his funky ways.
"Ali was just 11 years old" when the show premiered in 1990, according to Entertainment Tonight. When ET visited her on set during the first season, "she shared her hopes that the show would run 'forever.'" While that did not quite happen, the series did have a successful run that lasted until 1996. ET returned to visit the cast again as the series neared its end and, by that time, Smith admitted, "Tatyana is like a little sister to me."
Ali was also adored by fans of the show who appreciated her sweet connection to her on-screen cousin, her on-point performances, and the fact that she was simply adorable when she made her way onto the scene. As the years passed, she turned into a lovely teenager and eventually started to turn into a beautiful young woman. And, while plenty of years have passed since her days on The Fresh Prince, she is still working in show business and stunning fans with both her looks and her talent.
Tatyana Ali looks as good — and is as busy — as ever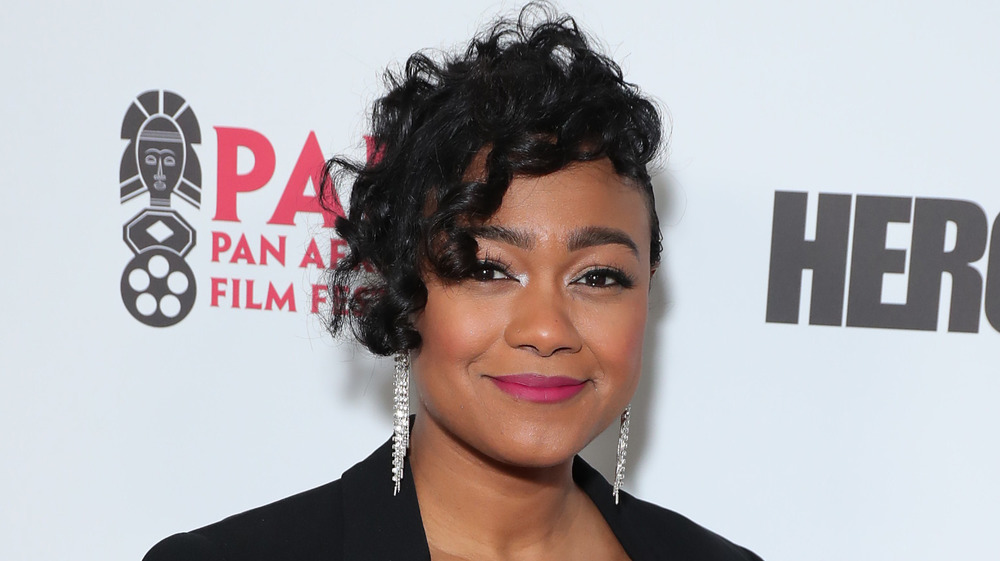 Leon Bennett/Getty Images
The Fresh Prince of Bel-Air might have ended in 1996, but that was not the end of Tatyana Ali's career. The actress had a considerable amount of experience before playing Ashley Banks, which surely showed casting directors that she was capable of taking on gigs beyond that character. That's perhaps why she appeared in 1999's Jawbreaker, 2004's Nora's Hair Salon, and 2006's Glory Road. She also played Roxanne on The Young and the Restless from 2007 until 2013 and appeared on Love That Girl! from 2010 to 2014. And among other gigs, she's also entertained fans with her fair share of holiday flicks, like Dear Secret Santa, A Very Larry Christmas, It Snows All the Time, Wrapped Up In Christmas, Christmas Everlasting, Jingle Belle, and Christmas Hotel, which all came out between 2013 and 2019.
As if that was not enough, Ali also embarked on a music career by releasing her debut album, Kiss The Sky, in 1998, earned a Harvard University degree in Afro-American history and government in 2002, and worked "as a spokesperson for former President Barack Obama's 2008 presidential election campaign," per People Magazine SA. Oh, and she also showed up for the Fresh Prince reunion in 2020. Yeah, she's been busy!
Since there is a good chance that you have seen Ali lately in one endeavor or another, you may know that, while she obviously looks older than she did when she appeared on The Fresh Prince as an 11-year-old, she is still just as lovely as ever.