Inside Carla Gugino And Elizabeth Berkley's Friendship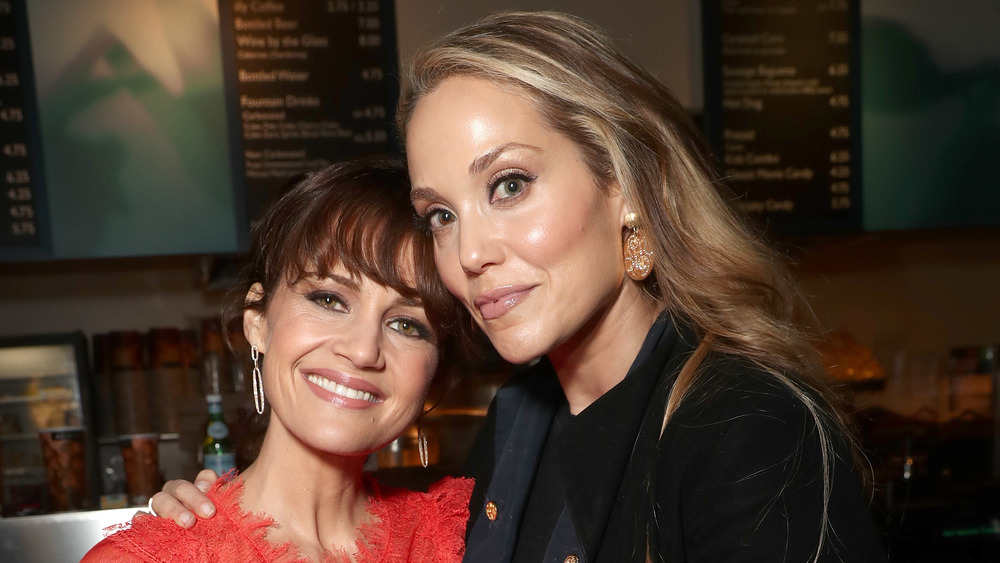 Todd Williamson/Getty Images
Aside from the fact that they are both actors, Carla Gugino and Elizabeth Berkley might not seem to have a lot in common at first glance. Berkley became a household name for her role as Jessie Spano during Saved by the Bell's original run, while Gugino is known for her roles in movies like Troop Beverly Hills and Spy Kids. But the most dedicated fans of the late '80s/early '90s sitcom will remember that Gugino appeared on Good Morning, Miss Bliss, the show's precursor, as Karen, Zack Morris' first girlfriend. Gugino and Berkley did not overlap on the series — Jessie Spano was one of the characters added as part of the show's retooling — but they still became friends because of the show and have remained close ever since.
Gugino and Berkley are such good friends, in fact, that their relationship is listed as a trivia point on Gugino's IMDB page. The pair co-starred in 2009's Women in Trouble, with Gugino playing Elektra Luxx and Berkley playing Tracy. Berkley did not appear in the 2010 sequel about Elektra Luxx, but the two are still close. Berkley also guest-starred on a 2005 episode of Threshold, where Gugino played Dr. Molly Anne Caffrey. (Berkley and Gugino both went on to guest star on New Girl, too, but their guest appearances didn't overlap.) And in addition to occasionally starring in the same projects, the two stars are close off-screen. Here's what to know about Elizabeth Berkley and Carla Gugino's friendship.
Carla Gugino and Elizabeth Berkley have been spotted together various times over the years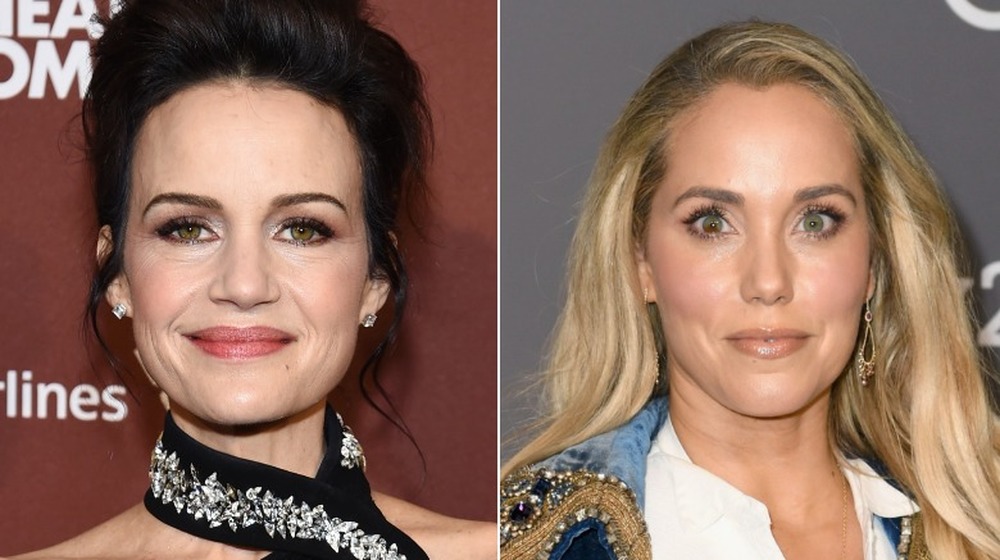 Jamie Mccarthy, Emma Mcintyre/Getty Images
Carla Gugino and Elizabeth Berkley have shared Instagram birthday wishes for each other in the past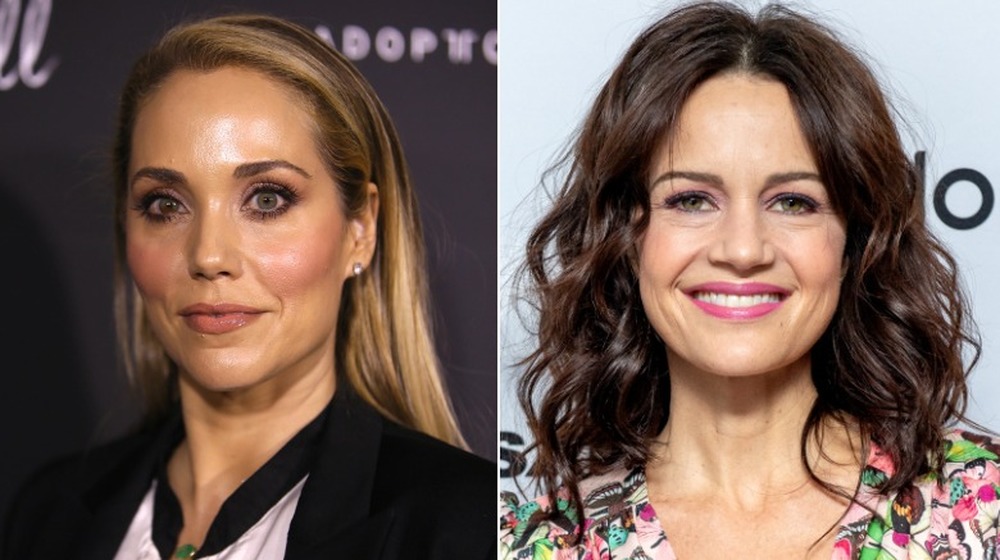 David Livingston, Roy Rochlin/Getty Images
Is there any truer sign of friendship than the obligatory "Happy Birthday" Instagram post? If the social media shoutout is a sign of friendship, Carla Gugino and Elizabeth Berkley are best buds. In 2016 and 2017, the two actors shared birthday posts commemorating each other, and they were super sweet.
"Happiest of birthdays to my dear one @carlagugino ...I love you and your angel wings I'm convinced you must be hiding," Berkley captioned an August 2016 Instagram post about Gugino. The Haunting of Hill House star returned the favor a year later, writing in an August 2017 Instagram caption about Berkley, "And happy belated birthday to @elizberkley – another amazing woman with the most generous of spirits, that I've known since we were both teenagers. Thank you #goodmorningmissbliss So grateful our paths crossed so early on and that life just gets richer. I'm so glad you were born! #happybirthday #love."
And in a January 2017 Instagram post, Berkley wrote that Gugino "never ceases to amaze me in so many ways." Clearly, these two have nothing but love for each other!