The Truth About Corinna Kopf And David Dobrik's Relationship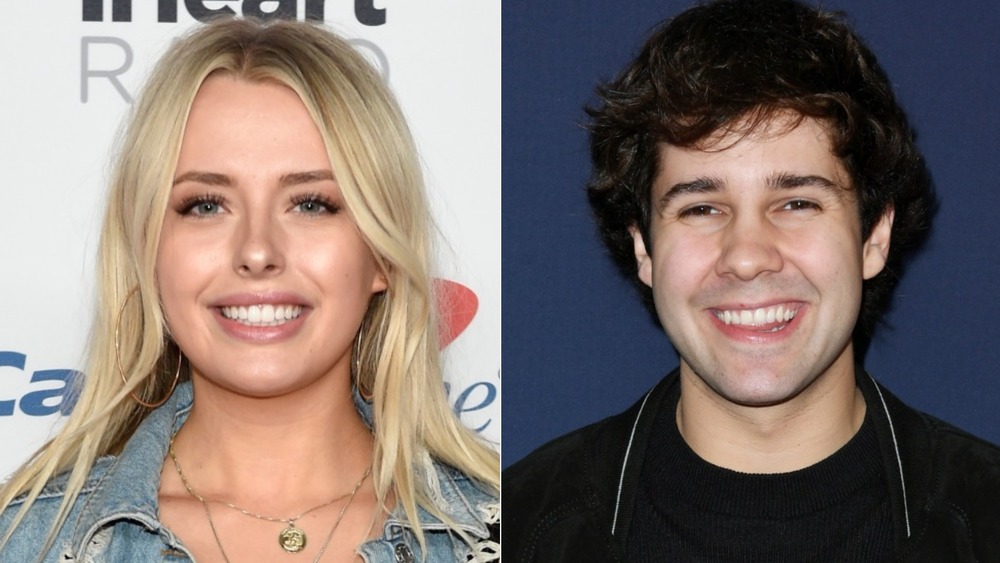 David Becker, Jon Kopaloff/Getty Images
In the world of YouTube, it pays to know people — namely, other YouTubers. That was certainly the case for Corinna Kopf, who made her debut on one of David Dobrik's vlogs. In case anyone needs a refresher, per E! News, Dobrik launched a successful internet presence on Vine and when the platform became obsolete, Dobrik jumped over to YouTube. He's had so much success on the platform that he was crowned The Social Media Star of 2019 at the E! People's Choice Awards. Dobrik also has the net worth to back up the title.
It's no wonder Dobrik snagged the award. As of this writing, he has more than 18 million YouTube subscribers and doesn't show any signs of slowing down anytime soon. These days, Dobrik is undoubtedly one of the most popular vloggers on YouTube. If there was any question about his dedication to the platform, all doubt surely went out the window when he and YouTuber Liza Koshy broke up and they announced their split in a YouTube video.
That being said, Dobrik doesn't dominate alone. He's known for bringing friends into his videos, friends who have since nabbed the name the "Vlog Squad." It's as part of that team that Kopf has thrived.
David Dobrik helped launch Corinna Kopf's career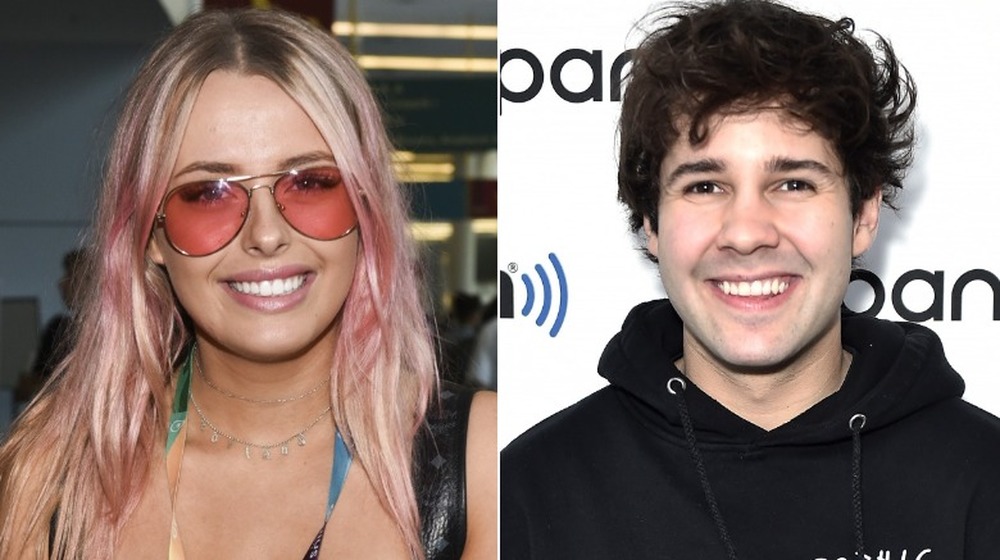 Rodin Eckenroth, Steven Ferdman/Getty Images
Corinna Kopf and David Dobrik actually go way back. At Playlist Live in 2019, Kopf shared the story of how they met. "A lot of people don't know this, but I actually met David when we lived in Chicago together before we even moved out to L.A.," she said. The YouTuber continued, "We went to, like, the Jack & Jack concert ... and I met him there." In an interview with Johnjay Van Es in 2017, Kopf explained how Dobrik put all of their friends in his vlogs. Kopf said the exposure not only blew up her career, but also helped launch the careers of all of Dobrik's friends who joined him on his YouTube channel, hence the "Vlog Squad." 
Kopf and Dobrik have seemingly remained friends, as he regularly appears on her Instagram feed. For his birthday in 2020, Kopf posted several photos with Dobrik, writing, "happy birthday dave, you're one year closer to being a sugar daddy (preferably mine)." Kopf also regularly appears on Dobrik's social media, so it's clear that the two social media superstars who started off as pals have remained pretty close.