Why The Saved By The Bell Reboot Is Apologizing To Selena Gomez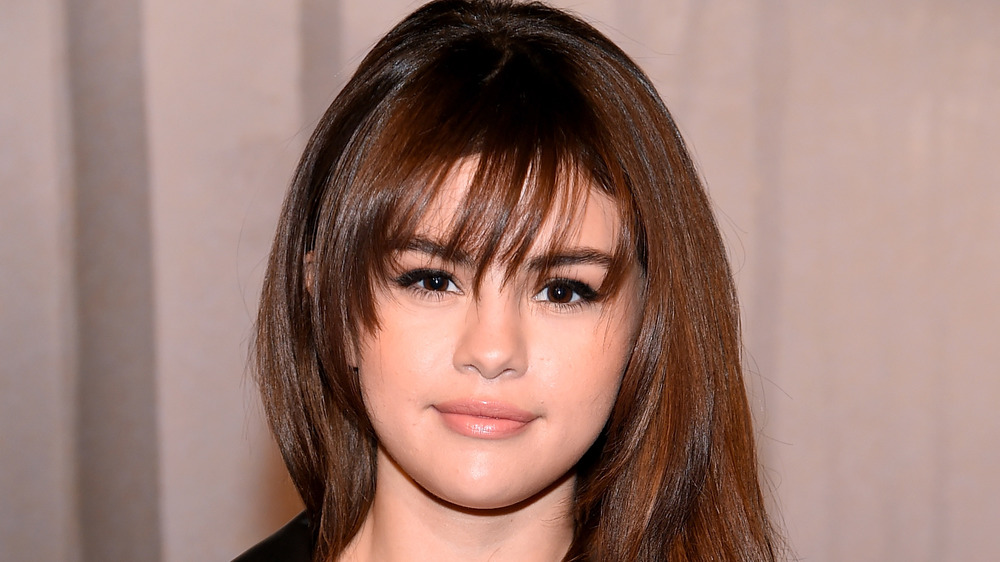 Jamie Mccarthy/Getty Images
In November 2020, NBC's streaming platform Peacock released its reboot of the late '80s/early'90s sitcom Saved by the Bell and while people were excited about the blast from the past, Selena Gomez fans are furious about some of the jokes, which targeted the former Disney darling. In one scene, two students discussed Gomez's kidney transplant — a surgery that took place in 2017. One character says (via USA Today), "Now, I know for a fact that Selena Gomez's kidney donor was Justin Bieber's mom," adding, "God, I wish that I had my phone so that I could prove it."
Another character responds, "Prove what? That you're an idiot? It was Demi Lovato's kidney. They're best friends, like you and I were." In another scene, graffiti on the wall reads: "Does Selena Gomez even have a kidney?" It's no wonder fans are upset over the show's insensitive remarks. While Peacock has since apologized, one very important person involved in the situation has also spoken up.
Selena Gomez's kidney donor had some words for Peacock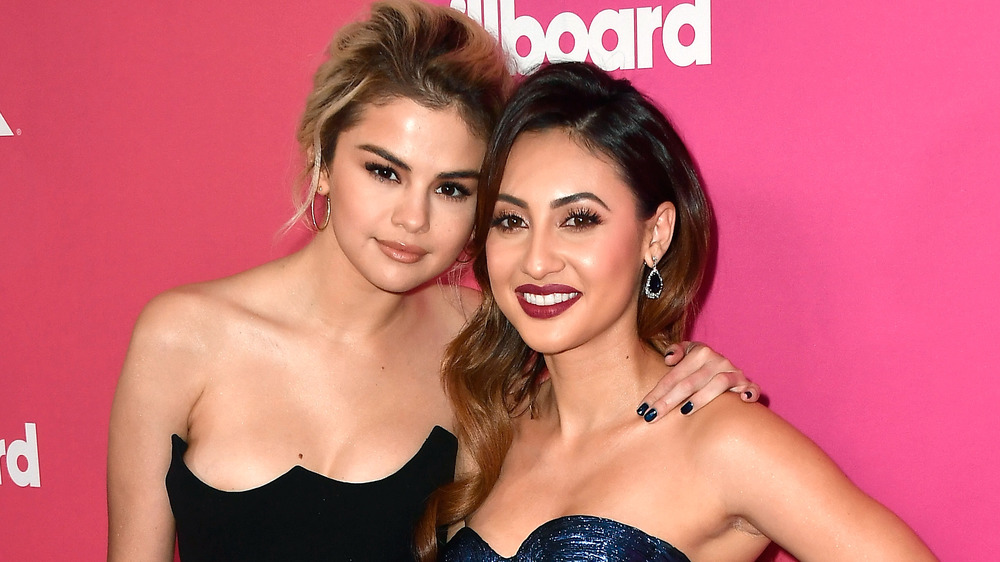 Frazer Harrison/Getty Images
Executive producers for the Saved by the Bell reboot and studio Universal Television issued a statement to USA Today in response to the show's insensitive comments about Selena Gomez's 2017 kidney transplant. "We apologize. It was never our intention to make light of Selena's health," it read. "We have been in touch with her team and will be making a donation to her charity, The Selena Gomez Fund for Lupus Research at USC."
The comments were hurtful not only to Gomez, but to her close friend, Francia Raisa, who donated her kidney for the transplant. On Nov. 28, 2020, Raisa jumped on Twitter to talk about Peacock's apology. "Appreciate the apology but let's not forget about the donors that potentially felt offended and dismissed from the spray paint written on the wall," she tweeted.
Gomez's kidney transplant came amid her battle with lupus, "an autoimmune disease that often attacks the kidneys," per USA Today. It was a harrowing experience and certainly no laughing matter. In fact, Gomez revealed that she even "had to write a will" prior to the surgery. In an interview with Today several months after the surgery, Gomez said that Raisa saved her life.