Selena Gomez Reveals She Had A Kidney Transplant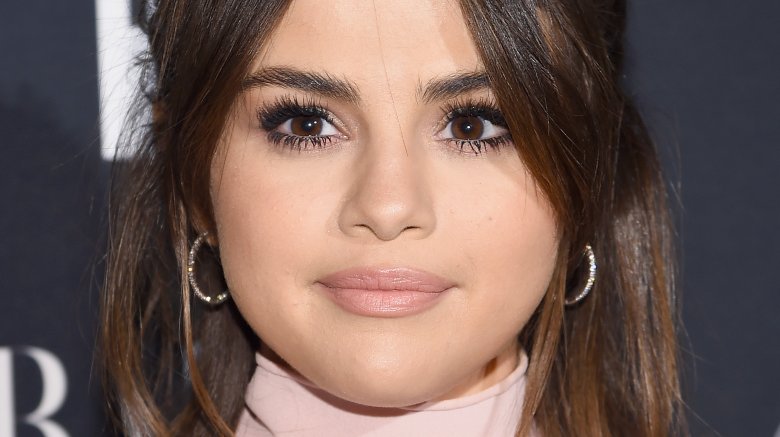 Getty Images
The "Bad Liar" singer has been in recovery.
On Thursday, Sept. 14, 2017, Selena Gomez took to Instagram to share what she's been up to for the past few months. Posting a photo of herself in a hospital bed holding hands with a friend, Gomez penned a lengthy caption explaining that she'd had a kidney transplant as a result of her lupus.
"I'm very aware some of my fans had noticed I was laying low for part of the summer and questioning why I wasn't promoting my new music, which I was extremely proud of," the 25-year-old began. "So I found out I needed to get a kidney transplant due to my Lupus and was recovering. It was what I needed to do for my overall health."
She continued, "I honestly look forward to sharing with you, soon my journey through these past several months as I have always wanted to do with you. Until then I want to publicly thank my family and incredible team of doctors for everything they have done for me prior to and post-surgery."
Gomez went on to thank the friend who gave her her kidney, Francia Raisa—who some may recognize as the actress who played Adrian in The Secret Life of the American Teenager. "And finally, there aren't words to describe how I can possibly thank my beautiful friend Francia Raisa. She gave me the ultimate gift and sacrifice by donating her kidney to me," Gomez wrote. "I am incredibly blessed. I love you so much sis."
Sharing a photo of her scar, Gomez stated, "Lupus continues to be very misunderstood but progress is being made," and encouraged people to visit Lupus Research Alliance's website for more information about the disease.
Gomez first shared that she had been diagnosed with lupus back in 2015, revealing to Billboard that she'd taken time off away from the spotlight in order to undergo chemotherapy. A year later, she announced that she'd be taking another break to deal with the "anxiety, panic attacks and depression" that she'd been experiencing as side effects of lupus (via People). During this time, she checked into rehab.
While we wait for more details about Gomez's recovery, learn all about celebrities who are battling life-threatening diseases.