Why Cardi B's Thanksgiving Celebration Is Causing A Stir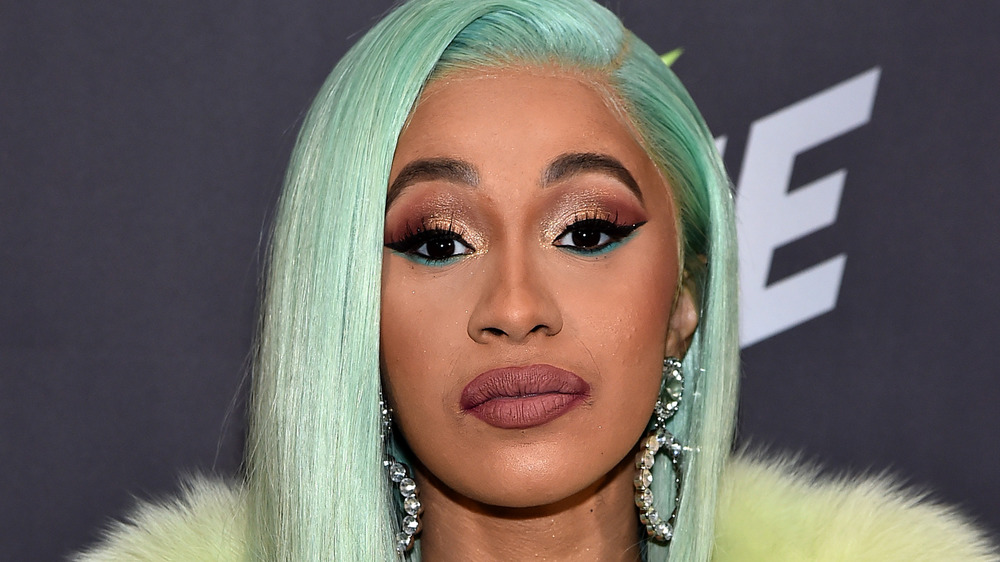 Theo Wargo/Getty Images
Cardi B might have joined the ranks of celebs who aren't taking Covid-19 seriously. The rapper has fans seeing red after she posted about her Thanksgiving celebration. On Nov. 29, 2020, the rapper jumped on Twitter and wrote: "12 kids and 25 adults over the holidays. It was lit!!"
Cardi B's post occurred in the midst of the coronavirus pandemic and considering that the Centers for Disease Control and Prevention urged people to stay 6 feet away from others and avoid crowded indoor spaces, it seems like Cardi B's holiday celebration went against those guidelines.
In light of this, some people are really angry. "Oh boy. Would it hurt to postpone? I didn't see my mom or family," one follower tweeted. Another asked: "During a pandemic? Sounds terribly irresponsible."
Others defended the rapper, with one fan tweeting: "[T]hat's her family. [M]ind [your] business." Some critics pointed out that even if no one in her family gets sick, all those people could possibly still spread the deadly virus to others and set off a chain reaction of life-altering tragedies that affect their contacts and also total strangers. Some highlighted the seeming-entitlement of celebrities who appear to live by their own rules. (Remember Kim Kardashian's 2020 birthday party?)
With all of this drama, Cardi B took to Twitter to try to explain and defend herself. Here's what she said.
Cardi B defends her Thanksgiving bash on Twitter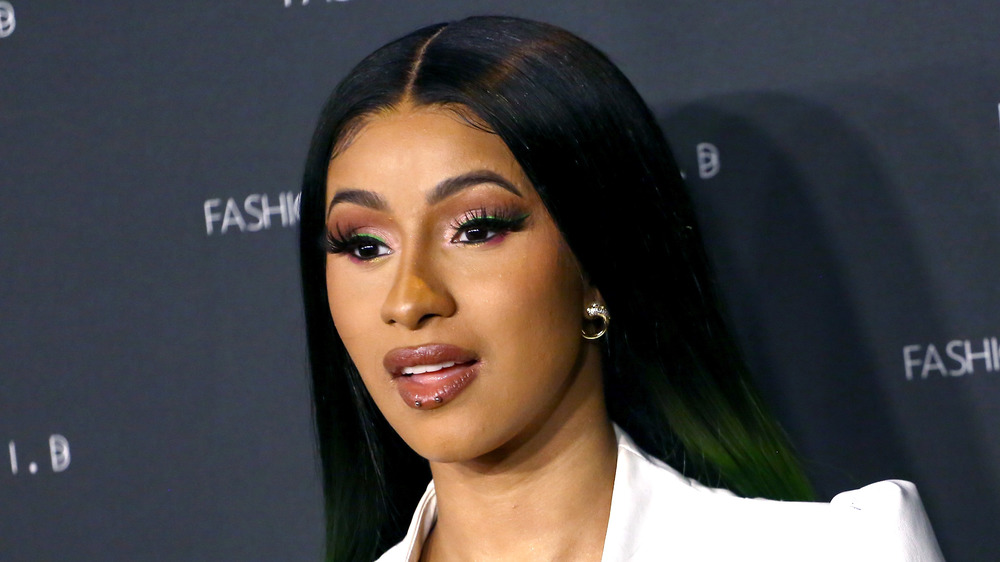 Tommaso Boddi/Getty Images
After Cardi B told fans on Twitter that she hosted a large Thanksgiving gathering, people were irate, calling the rapper out for irresponsible behavior during the coronavirus pandemic.
Cardi B responded to a since-deleted tweet (via People) and offered an apology of sorts. She said: "Sorry my bad wasn't trying to make nobody feel bad. I just had my family in my home for the first time and it felt so good & uplifted me. I spent soo much money getting every1 tested but it felt worth it. I wasnt trying to offend no1." She tweeted: "ME specially and everyone that works around me get tested literally 4 times a week. I'm In the middle of work and Everytime we clock in we MUST GET TESTED!"
People were still upset though, considering her decision flew in the face of CDC recommendations and comes at a time when millions are struggling to get tested. Cardi B's perspective? "People be trying tooo hard to be offended. I wonder how they survive the real world," she tweeted.
Well, some don't. That's the problem. Another follower responded to Cardi B's dismissive attitude with a well-reasoned perspective. "No one is trying too hard. You had 37 people over your house during a pandemic. Even if you don't think of yourself as a role model many fans will see your Thanksgiving as not taking COVID seriously. Also testing folks alone isn't going to work. It has a two week incubation period."