Taylor Swift Covers Calvin Harris, Speaks Out About Assault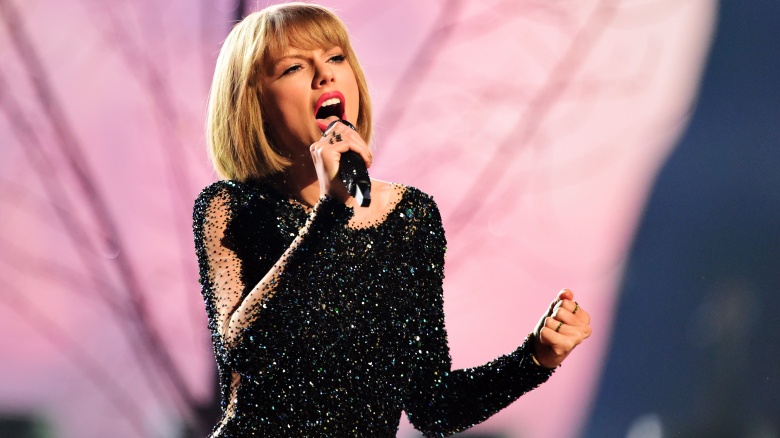 Getty Images
Taylor Swift recalled her alleged sexual assault in a deposition in July 2016, and her account of the events is unsettling.
First, some background: the deposition was part of Swift's lawsuit against Denver DJ David Mueller, whom she accused of lifting her skirt and grabbing her inappropriately and without her consent backstage at a June 2013 meet-and-greet. Page Six reported that Mueller was fired from his job at KYGO FM as a result of the allegations, which he claimed were false. He insisted it was actually his supervisor who groped Swift. Mueller sued Swift for slander after she made her initial accusation. Swift then filed a countersuit for assault and battery and promised to donate any winnings to sexual assault victims' charities.
In a recently released transcript of the deposition obtained by Billboard, Swift not only describes the events at that 2013 event, but also the horror she felt at the time. "Right as the moment came for us to pose for the photo, he took his hand and put it up my dress and grabbed onto my a** cheek, and no matter how much I scooted over it was still there," she said. "It was completely intentional, I've never been so sure of anything in my life." She continued, "I remember being frantic, distressed, feeling violated in a way I had never experienced before. A meet-and-greet is supposed to be a situation where you're thanking people for coming, you're supposed to be welcoming people into your home, which is the arena for that day, and for someone to violate that hospitality in that way, I was completely stunned."
On a lighter note, the songstress took the stage for the Formula 1 United States Grand Prix in Austin, Texas, on Oct. 22, 2016 and performed "This Is What You Came For" for the first time ever. As Nicki Swift previously reported, Swift wrote the song with ex-boyfriend Calvin Harris under the pseudonym Nils Sjoberg. Her camp allegedly only requested to be credited after they split, much to Harris' chagrin.
"As a songwriter, the most rewarding feeling in the world is writing something and having a crowd sing it back to you because you know the words," Swift told the crowd (via E! News). "I never played this song live before, but you know it. Maybe you can sing along."
It's a good thing the crowd helped her with vocals, considering Swift had just sent social media into a tizzy by Instagramming about her "bad cold."