Khloe Kardashian And Lamar Odom Settle Their Divorce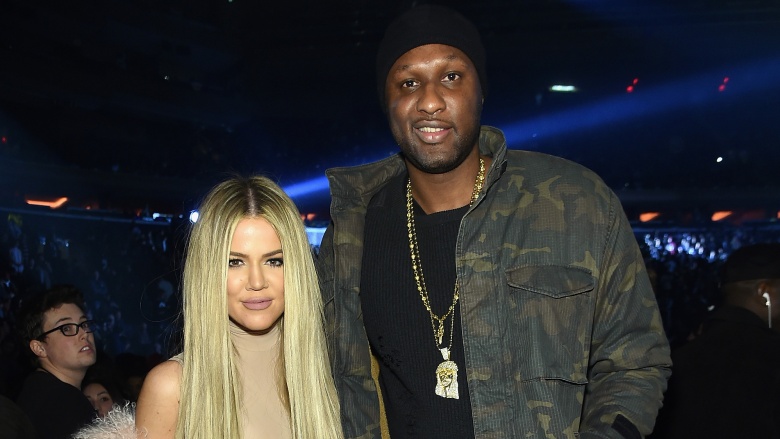 Getty Images
Khloe Kardashian and Lamar Odom are finally moving forward with their divorce.
On Oct. 21, 2016, Kardashian and Odom signed off on documents to finalize their divorce, agreeing on a final property settlement, TMZ reported. A source told Us Weekly, "They're relieved it's over and ready to move on with their lives." The split likely won't be finalized until December, per California law. Kardashian initially re-filed in May, and a judge can't legally sign off on it until six months after filing.
Kardashian first filed for divorce from Odom in December 2013. Before the split, the couple spent two years working on their relationship and trying get Odom help for his substance abuse problems, Page Six reported. In October 2015, Odom suffered a near-fatal overdose at a brothel in Nevada, and Kardashian reportedly called off the divorce in order to focus on his health.
Their reunion was short-lived: TMZ reported that when Kardashian realized Odom was allegedly drinking again in March 2016, she decided to call it quits for good. Sources for TMZ claimed Kardashian was also motivated to move on by her desire to start a family.
Us Weekly reported that Odom is doing better, suggesting the split is for the best because he's "trying the best he can to distance himself from the Kardashians," with sources saying Khloe and her family are a "trigger" for his issues. The former NBA star is reportedly cleaner and healthier than he's been in a long time. "He's talking to his kids all the time, and they motivated him to start making changes in his life," a source told Us Weekly. "He's really trying hard and that is what we are working on right now...keeping his mental state high."