Billie Eilish Drops Hint About Her Secret Tattoo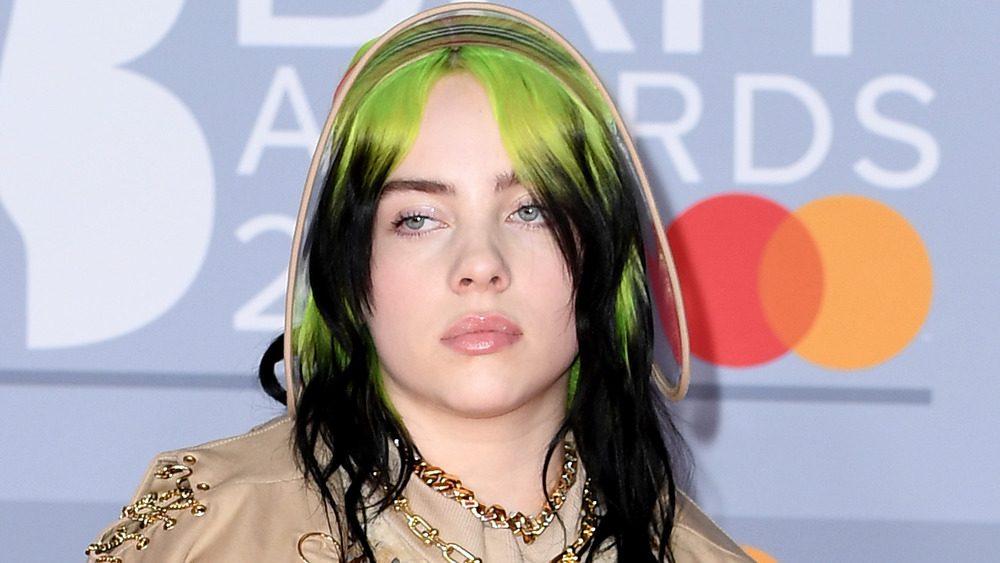 Gareth Cattermole/Getty Images
In 2018, Grammy Award winner Billie Eilish went all out when she dressed up as Lil Xan for Halloween, face tattoos and all. However, all that ink was clearly temporary. In 2019, it seemed like the singer got a neck tattoo when she shared Instagram Stories with the word "bad" written on her neck, per Distractify. It turns out that was a faux tattoo as well, because soon after, she was sporting a black spider tattoo in the same spot, which was also short-lived.
In May 2019, a New York City-based tattoo artist posted a photo of a foot with some subtle ink on the sole. In the caption, he wrote, "@billieeilish get a Jonboytattoo." Like most other social media posts about Eilish, this Instagram picture gained a lot of traction. Many people assumed that Eilish got a tattoo, which led to a write-up on the body art from the tattoo-centered publication Inked. 
Well, that caption was a bit misleading. It didn't say that Eilish "got" a tattoo. Instead, it said "get," which, in retrospect, seems like it was the artist's way of encouraging the "Bad Guy" singer to get some permanent ink. It's unclear if she took him up on that offer, but she did get at least one tattoo. Here's what we know.
Billie Eilish is keeping her ink under wraps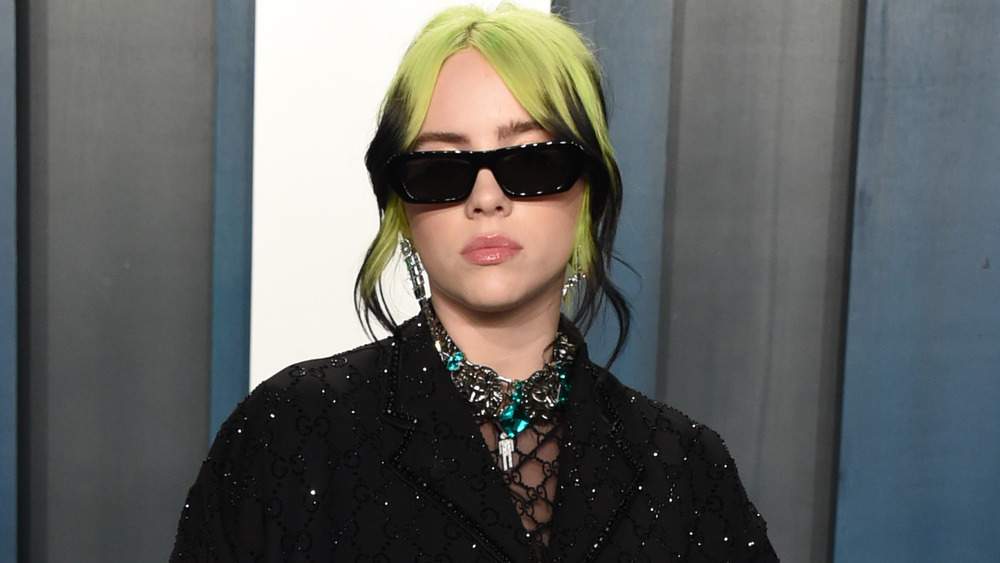 John Shearer/Getty Images
Billie Eilish became a global superstar because of her music. Additionally, she's cultivated a distinct persona, complete with a signature, yet evolving style. Eilish wants her work to speak for itself, which she explained during a 2019 Calvin Klein commercial. "I never want the world to know everything about me," she said. "I mean, that's why I wear big, baggy clothes. Nobody can have an opinion because they haven't seen what's underneath, you know?" 
That's why it's not surprising that Eilish decided to get a tattoo and keep it a secret, which she confirmed during a 2020 Vanity Fair interview. "I did get a tattoo, but you won't ever see it," she teased. Eilish also alluded to body art during a 2019 interview with the magazine. At the time, she said she planned to get her first tat, but absolutely nothing on her face. "The only tattoos I want to get are the ones that barely anyone could see."
Eilish is a woman of her word and a master at keeping the intrigue going. This mysterious tattoo will be analyzed for years to come, even if fans never actually get to see it.