Why You Don't Hear From Flo Rida Anymore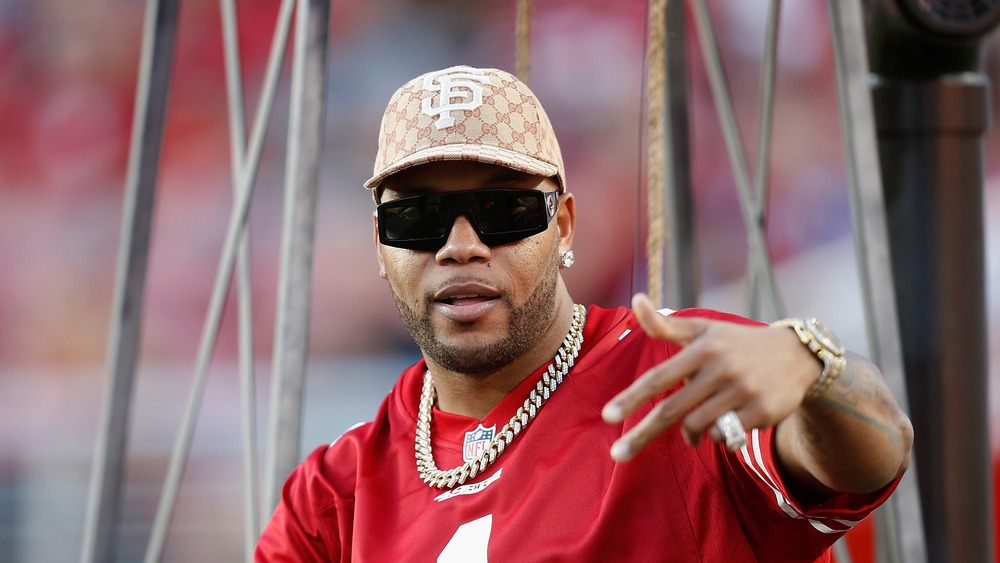 Lachlan Cunningham/Getty Images
Rapper Flo Rida enjoyed a successful run at the top of the Billboard charts during the mid-2000s. But, by the end of 2010s, he had dipped into obscurity while releasing music that didn't perform as well as his earlier hits. The Miami Gardens native lasted well past one-hit-wonder status with his debut single "Low" reaching #1 status in 2008. While his first album only reached #4 on the charts, his hit single took over the #1 spot for a record-breaking 10 weeks and became the top downloaded song at the time of its release, as noted by IMDb. 
Right before he embarked on the music industry, he studied international business management at the University of Nevada, Las Vegas. However, he dropped out of college after meeting a talent scout from Miami's own Poe Boy Entertainment. Following the success of his debut album, he went on to release 2009's R.O.O.T.S., which birthed the hit record "Right Round" with Ke$ha.
In 2010, Flo Rida released Only One Flo and then Wild Ones two years later in 2012. All three albums made it to the top 200 with Wild Ones spawning three hits singles, "Whistle," "Wild Ones" featuring Sia, and "Good Feeling." In 2015, he released My House, which included the top-five single of the same name. It took the rapper a few months from its October 2015 release to reach the #5 spot in February 2016. But what has he been doing in the time since?
Flo Rida is 'adding the finishing touches' to new music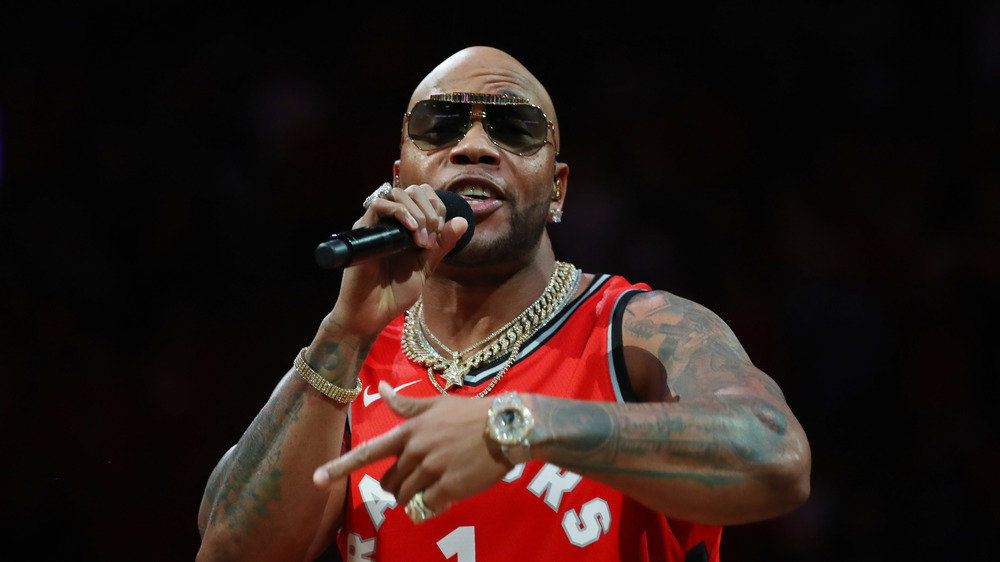 Gregory Shamus/Getty Images
The reason Flo Rida has been out of the spotlight may just come down to craving perfection in his work. In other words, it sounds like he takes his time making music. In July of 2017, Flo Rida shared that his fifth album was still in the works and was 70% complete, IMDb noted.
By November of that year, he released the single "Hola" that featured the Colombian chart-topper Maluma. Though the song never made it top-five status like his others, it did reach the #6 spot, Popnable reported. On March 2, 2018, Flo Rida released a new single titled "Dancer" and the highest it ranked was at 72. His next two singles, "Sweet Sensation" and "Snack," had never touched the Hot 100 by 2020. 
In October 2020, the rapper shared a photo from the recording studio. "Adding the finishing touches," he captioned the Instagram pic. Many of his fans hopped in the comments to let him know how much they anticipate his new music and next album. "Cmon Flo we need that new sh*t man been too long," one follower wrote. Flo Rida responded with a series of celebratory emojis, hinting at his intentions to return to the top of the music charts.