What You Didn't Know About Aaron Paul's Wife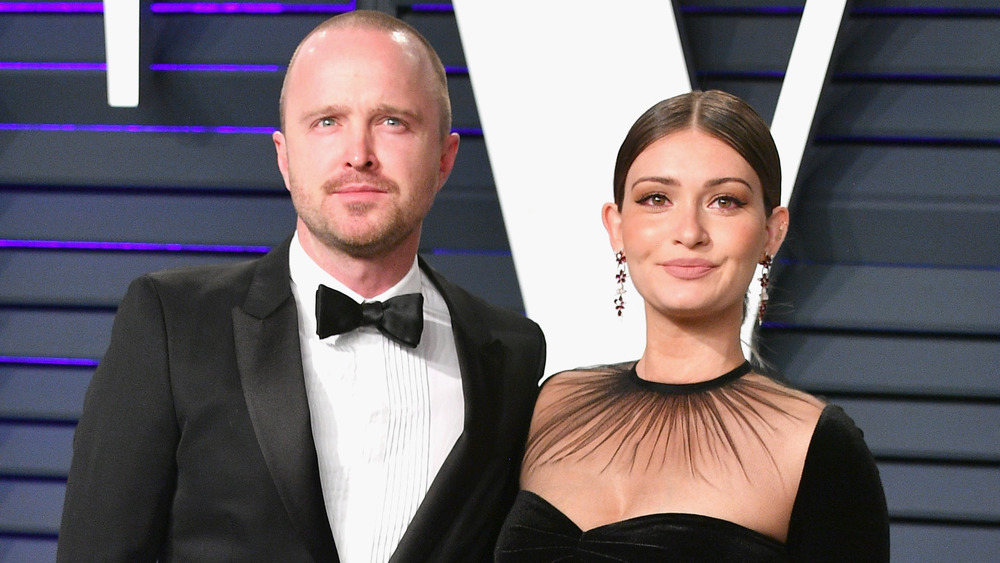 Dia Dipasupil/Getty Images
Fans of Breaking Bad will instantly recognize actor Aaron Paul as Jesse Pinkman, Bryan Cranston's wise-cracking sidecrack who sticks with him through both the good and the bad (and in the show, there is a lot of bad). But even die-hard viewers might not know Paul's real-life partner-in-crime, wife Lauren Parsekian. The pair, who married in 2013 in a 1920s Parisian carnival-themed reception, have never been shy about showing their affection for one another. In fact, their storybook romance is something of an anomaly in Hollywood! Paul's social media feed is packed with sweet tributes to his wife of more than seven years, and Parsekian regularly returns the favor, gushing over how much she loves him and what a good dad he is to their daughter, Story Annabelle Paul.
Judging by the couple's open declarations of love and support, they have had a profound impact on each other's developing careers. Naturally, we were curious about the woman who has inspired Paul, and we did the digging so you don't have to. Here are the details you did not know about Aaron Paul's wife.
Lauren Parsekian was the victim of bullying in high school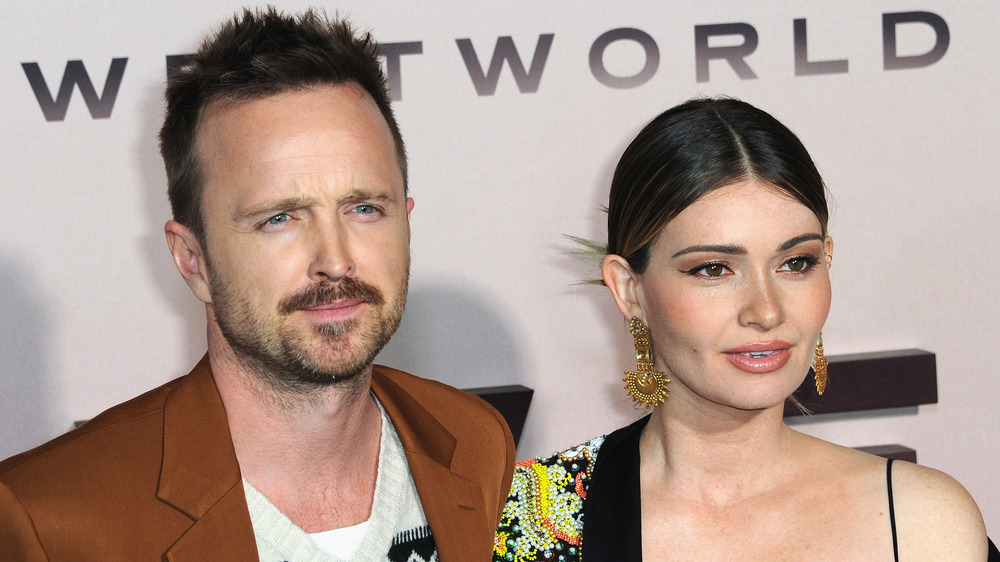 Albert L. Ortega/Getty Images
According to People, Lauren Parsekian struggled with disordered eating and depression as a result of the horrific bullying she experienced in middle school and high school. "I was put through the ringer," Parsekian told People, describing her difficult teenage years. "These girls did whatever they could do to make me feel alone and ugly and worthless. It crushed me." Parsekian continued, "I just completely lost myself. My grades dropped and I lost all self-confidence."
Per The Netline, the bullying started when a popular boy in school began showing interest in Parsekian. One of the girls from her friend group, who was interested in the same boy, became jealous and turned the other girls against Parsekian, who can still vividly recall the emotional pain she underwent at the hands of her former friends. These experiences became so embedded in her mind that, even when Parsekian left for college, they continued to negatively influence her decisions, per The Netline. That's when Parsekian took matters into her own hands to help other young girls who might be dealing with the same issues. With the help of a college friend, Molly Thompson, Parsekian launched the Kind Campaign, a multi-platform movement intended to put a stop to girl-on-girl abuse.
Lauren Parsekian wants to make the world a kinder place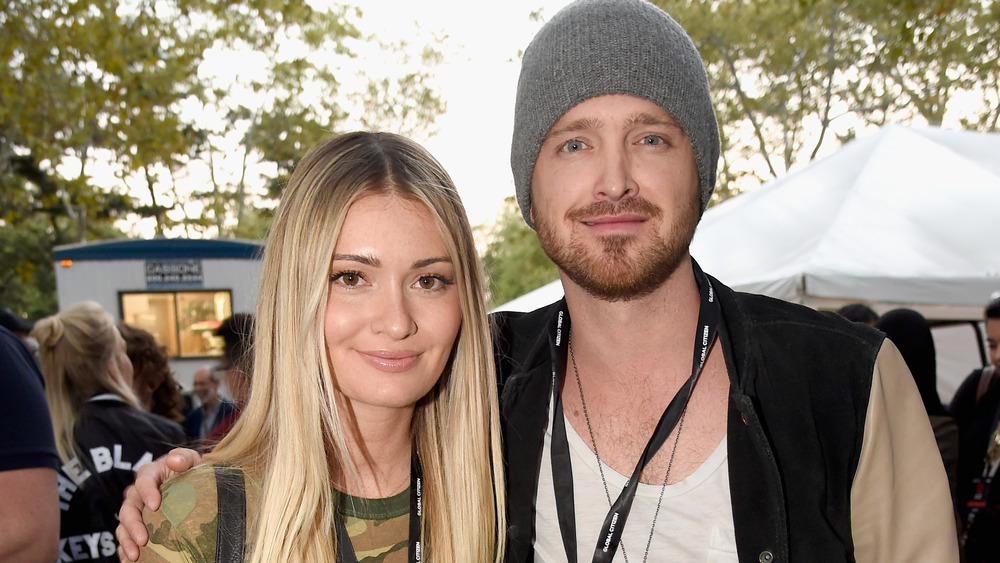 Kevin Mazur/Getty Images
At the core of Lauren Parsekian's Kind Campaign is the Finding Kind documentary, which she shot with friend Molly Thompson after graduating Pepperdine University in 2009, according to the non-profit's website. Finding Kind is screened at Kind Campaign Assemblies, which take place in schools nationwide and act as an educational tool for students, faculty, and parents. Understanding that bullying is a universal issue, Parsekian admitted that, while nothing she went through was "extraordinary" compared to the stories she hears on a daily basis, it was still "a really traumatic time" (via People). She hopes that by educating teen girls to be conscious of the things they say and do, they can become catalysts for change within their communities.
In 2013, Finding Kind got a boost courtesy of Parsekian's husband, Aaron Paul, who helped arrange a charity contest timed to coincide with the Breaking Bad finale— the proceeds of which benefited The Kind Campaign. "I was blown away," Parsekian told People. "Without us asking him to do anything, he took it upon himself. It was humbling." As of the time of this writing, the Kind Campaign has grown to release new initiatives, including the 19-week Kind Club Curriculum and Kind Camps, ultimately serving as the premiere anti-bullying movement for girls in America. Parsekian has truly dedicated her life to making the world a better place and we cannot wait to see what she does next.