Sacha Baron Cohen Once Pranked These Former RHOC Stars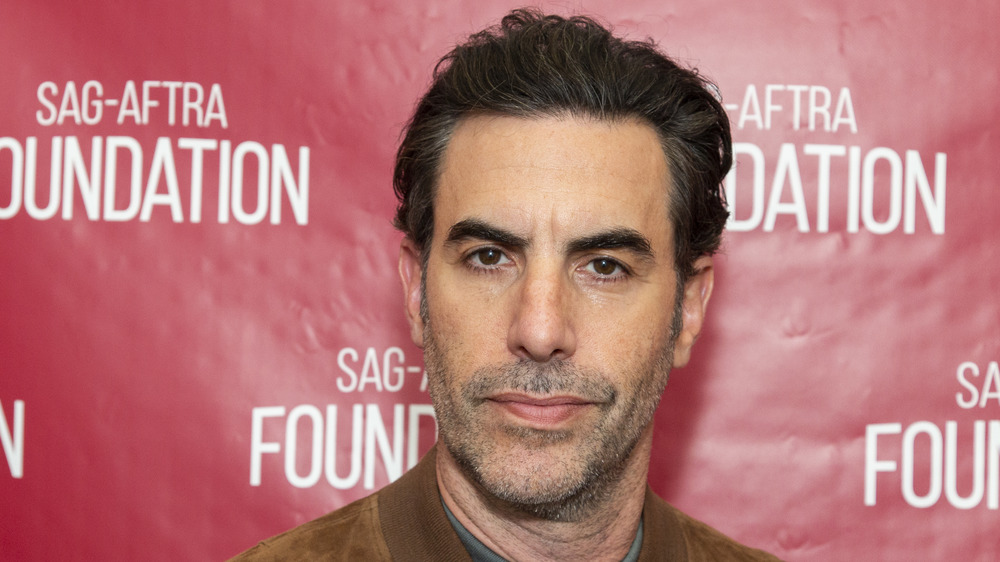 Vincent Sandoval/Getty Images
Sacha Baron Cohen has made a hugely successful career out of disguising himself and pranking unsuspecting subjects. Some of Cohen's most famous personalities include Borat, Bruno, and Ali G, all part of a long list of made-up characters he uses to get reactions out of real people. In 2018, he released his political satire show Who Is America? in which he conducted a series of interviews in character to explore views on diversity and liberty in the United States. 
No one was off-limits from Cohen's pranks. Former vice-presidential candidate Sarah Palin fell victim to one of his schemes in July 2018 after he pretended to be a wounded war veteran. After the interview, Palin took to Facebook to air her frustration. "Yup– we were duped. Ya' got me, Sacha. Feel better now?" she wrote, adding, "I join a long list of American public personalities who have fallen victim to the evil, exploitive, sick 'humor' of the British 'comedian' Sacha Baron Cohen, enabled and sponsored by CBS/Showtime." While Palin obviously did not love her interaction with Cohen, not everyone who has been pranked has reacted the same way, including two reality stars who were "honored" to be the butt of Cohen's joke. 
Gretchen Rossi was "honored" to be pranked by Sacha Baron Cohen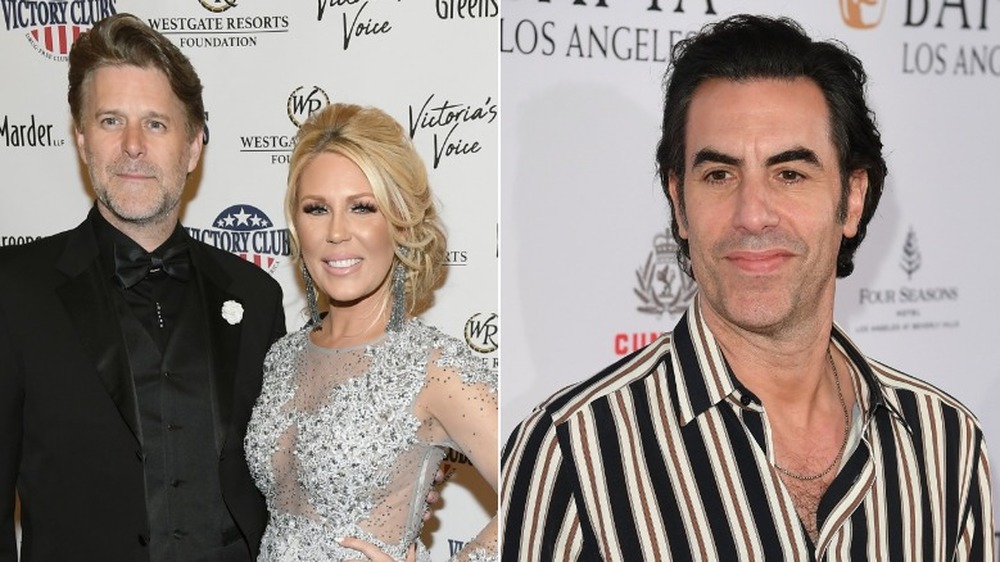 Bryan Steffy, Daniele Venturelli/Getty Images
Gretchen Rossi and Slade Smiley, former stars of The Real Housewives of Orange County, were some of Sacha Baron Cohen's targets in Who is America? in 2018. Pretending to be Israeli self-defense and anti-terrorism expert Erran Morad, Cohen tricked the Bravo stars into thinking he was at their home to teach them how to defend themselves against a home invasion. "The production company called us beforehand to tell us about the show and what to expect," Gretchen told Page Six in August 2018. "And what they said to us was, 'Look, this is a Mousad agent from Israel... he's a huge Trump supporter and he's this and he's that and we just want to make sure you're not going to be offended by anything he's saying or doing." 
The prank was so believable, Gretchen admitted to thinking Cohen's character was a real member of a terrorist group. Slade reportedly stopped himself from calling the cops. When the prank was all said and done, though, Gretchen was ecstatic to be a part of the show. "I'm so honored that Sacha Cohen thought to prank me and Slade!" Rossi shared. "To even be on his radar in any aspect, I feel honored that he even wants to be hanging out with us." At least someone didn't mind falling victim to Cohen's unique humor.