The Truth About Elliot Page's Wife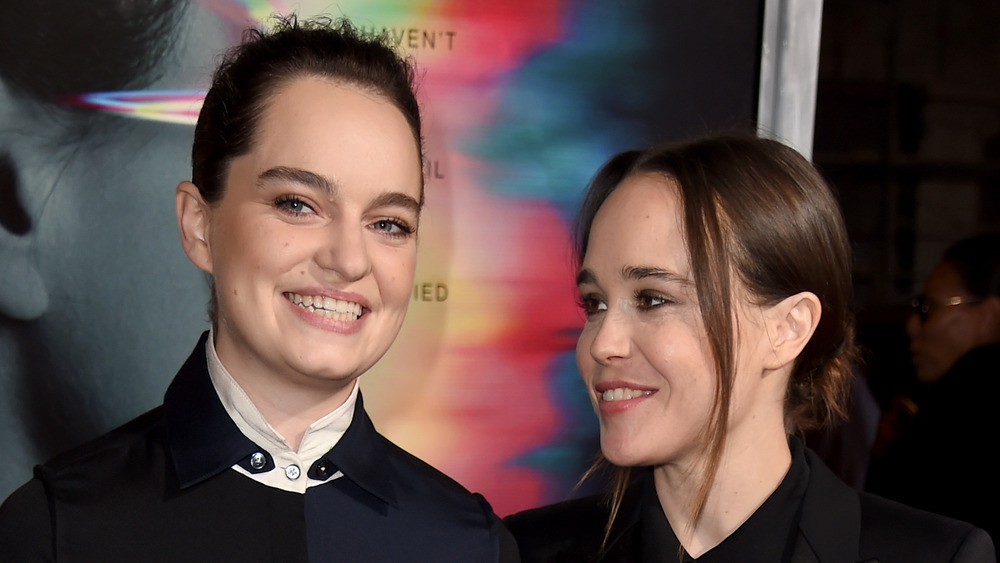 Kevin Winter/Getty Images
Elliot Page announced on Instagram on Dec. 1, 2020, that he is trans and that his pronouns are he/they. The Juno star was met with love and support, with Miley Cyrus writing, "Elliot rules!" Lena Dunham commented, "You are so loved and admired Elliot." But there was one comment left by someone very special to Page: his wife. Page met Emma Portner in March 2017, according to The Sun, through Instagram. The duo announced their marriage on Jan. 3, 2018, via IG, sharing a touching series of photos to accompany the good news.
Portner has an incredible story herself, and she is Canadian and was born in Ottawa, Ontario. (Fun fact: Page is also Canadian, hailing from Halifax, Nova Scotia). Portner trained with the National Ballet School of Canada, according to her Broadway Dance Center bio, and later was accepted at the Ailey School of Dance in New York City. In 2012, Portner collaborated with her dance partner, Matt Luck, on the film Dancing In the Dark that blew up on the internet. It's really something.
It was actually because of this remarkable film that Portner worked with a very famous Canadian, who she later called out on social media. Here's what you need to know about the creative powerhouse. 
Inside Elliot Page and Emma Portner's creative partnership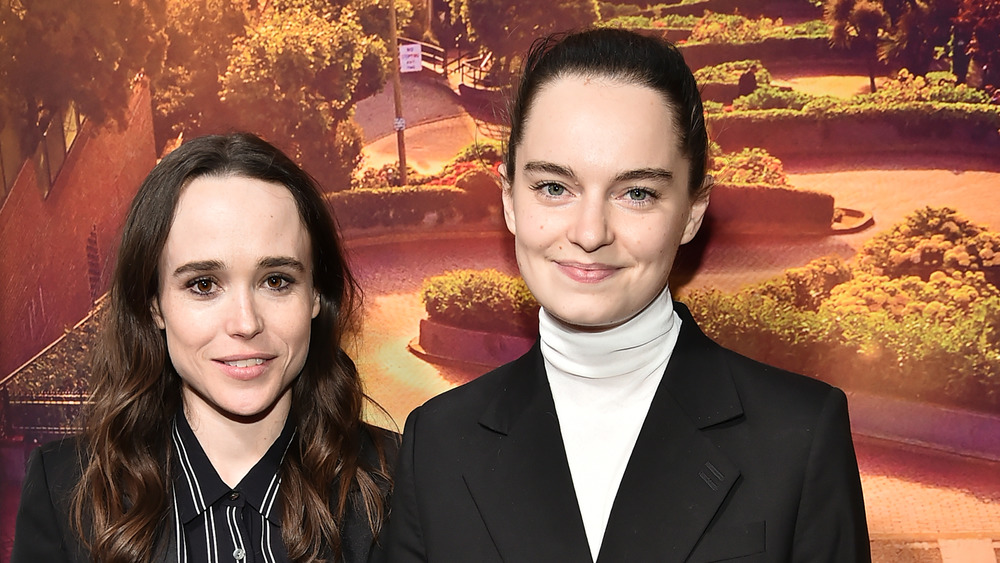 Theo Wargo/Getty Images
Emma Portner's viral video, Dancing In the Dark, went on to catch the eye of Justin Bieber. According to The Sun, because of this project, Portner choreographed and danced in Bieber's Life is Worth Living music video, and she did the same for his Purpose world tour in 2016. Portner spoke out against the singer two years later in 2019, saying in an Instagram Story (via People), "I regret working under your name. I gave your universe my naive body, creativity, time and effort. Twice. For content you made millions off of. While I made zilch." She also questioned his association with a church that "does not support the LGBTQ+ community."
Elliot Page used to avoid dancing, according to The New York Times, but since meeting Portner, Page has appeared in several of her videos. In one YouTube video from 2017, Page plays the guitar to an acoustic version of Britney Spears' "Lucky" while Portner dances. Her iconic dance style, according to the NYT, is a melding of ballet with contemporary dance. Portner skillfully connects with her audiences through YouTube and social media over "traditional venues," according to the outlet. There's a deliberate reason for this, with Portner explaining, "I want to make good dance accessible to the world."
As for her marriage with Page, Portner told the NYT that when she was younger, around 12, friends pointed out how alike she was to her future partner when they'd watch Page's movies. Portner said, "I knew we'd cross paths someday — I just wasn't quite sure when or how."