RHOSLC: What Really Ended Mary Cosby And Jen Shah's Friendship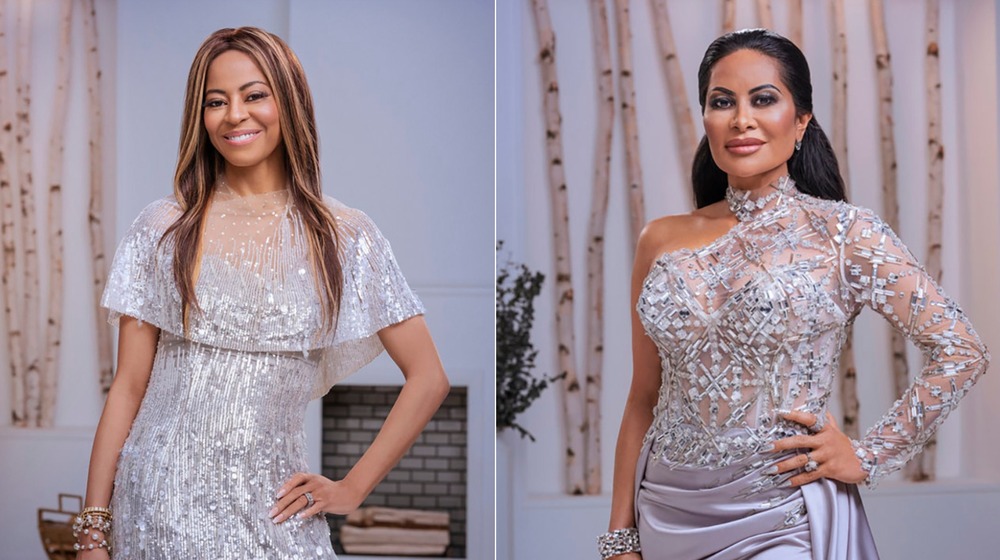 Chad Kirkland/Bravo
Two of the boldest personalities in the cast of The Real Housewives of Salt Lake City are Mary Cosby and Jen Shah. Both are quite outspoken, and the two women have two of the most over-the-top designer wardrobes, albeit their tastes are polar opposites.
Mary is married to her late grandmother's second husband, Robert Cosby Sr. Yes, you read that right. Mary reportedly married her grandmother Rosemary's second husband to assume her family's million-dollar fortune (which consists of churches, restaurants, and other businesses) following her grandma's sudden death in 1997. Robert married Rosemary, Mary's grandmother when he was just 22 years old, and she was 42. Mary and Robert now have a teenage son.
Jen is married to Sharrieff Shah, a football coach at the University of Utah. Jen is of Tongan and Hawaiian descent and grew up in Salt Lake City as a Mormon but converted to Islam when she learned about the historical mistreatment of Black people by the Mormon church. The couple has two sons: Omar, 17, and Sharrieff Jr., 26. She is also an entrepreneur, as she runs three companies — JXA Fashion, Shah Beauty, and The Real Shah Lashes. Mary and Jen used to be close friends, but Jen was so offended by a comment that Mary made, she no longer considers Mary a friend. Keep reading for more on what Mary said and how it all went down.
Mary Cosby said Jen Shah smelled like hospital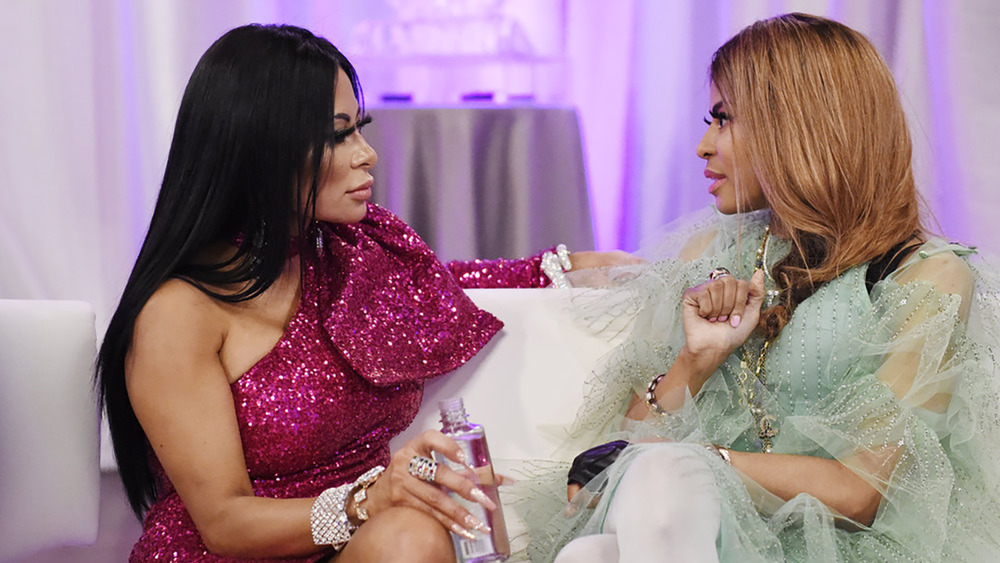 Fred Hayes/Bravo
During the series premiere of The Real Housewives of Salt Lake City, Mary Cosby explained to fellow ROHSLC star Whitney Rose about her sensitivity to anything that smells like a hospital. The trigger is so bad for Mary that it makes her want to throw up. In her confessional, Mary explained that she was out one night at a restaurant when Jen Shah hugged her — it was then that Mary accused Jen of smelling like a hospital. Mary said, "I have a very sensitive smell for hospitals, and it takes me to a very dark place," Mary explained to Whitney. "I could smell it anywhere."
This was a touchy subject for Jen because her aunt was hospitalized and needed both legs amputated. Jen said that she had been with her aunt, who "is like my mother to me," all week at the hospital. "Mary knew what I was dealing with," Jen said during a confessional. "For her to say those comments to me, you're just flat out being mean."
In an interview with Page Six, Jen seemingly alters her story, saying, "The kicker is I didn't even go to the hospital! So you're just being evil. I mean, you know, I know that she's a woman of God and all, but that's not very godlike. At least in my church." The drama didn't end there. Continue scrolling for more details on how this all spiraled out of control.
Mary Cosby and Jen Shah's feud spiraled out of control
Their feud continued when Jen Shah confronted Mary Cosby at a party Jen was throwing for fellow housewife Meredith Marks. Has there ever been a party thrown on any Housewives franchise that has not had drama ensue? The disagreement boiled over when Mary wouldn't apologize for her comments, but the two seemingly made nice. However, in a preview for the fourth episode of RHOSLC, things blow up when Jen confronts Meredith for hanging out with Mary, telling Meredith she can't be friends with both her and Mary. Meredith then disengages from the conversation, and Jen proceeds to go off on how horrible Mary is.
The RHOSLC cast made an appearance on the Nov. 11, 2020, episode of Watch What Happens Live, and Mary and Jen are still not getting along. Mary attempted to clarify her comments about the hospital smell making her feel sick. She explained, "I wasn't saying I was going to throw up, but that smell will make me get a sick feeling. First of all, I didn't say that to Jen, and Jen knows that. I actually said that to Meredith. I never told Jen's friend or Jen that she smelled like hospital."
Then Jen reminded her: "Mary, did you watch Episode 1 because you already admitted that you said that." The two continued arguing, ending with Mary telling Jen, "Girl, bye," and Jen asking host Andy Cohen, "Can we mute her?" Yikes.