The Truth About Adam Sandler And Howard Stern's Feud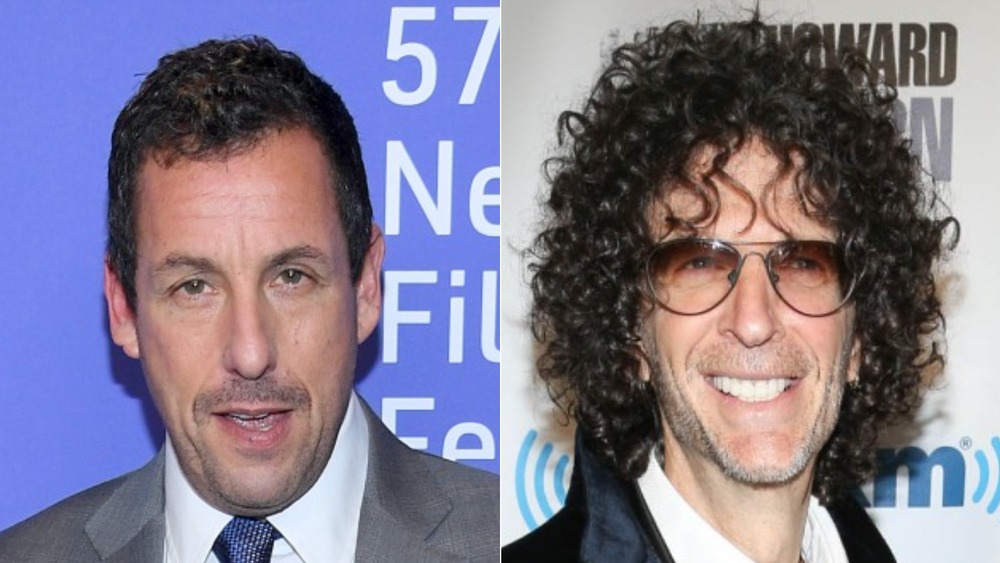 Dimitrios Kambouris, Rob Kim/Getty Images
The feud between radio personality Howard Stern and comedian-turned-filmmaker Adam Sandler was so quiet, you may not have even realized it happened. In fact, it came as news to Stern that the two even had beef.
In 2012, Stern declared on The Howard Stern Show (via E! News) that he believed that the reason Sandler wouldn't come on his show was due to his past criticisms of Sandler's movies. "I know Adam Sandler won't come on the show because I've, in the past, criticized his movies," Stern assumed.
However, it appears the issues between Stern and Sandler go much deeper than Stern taking a couple of cheap shots at Sandler's projects. The issues became all the more apparent when the two men found themselves on the same flight and Sanders went well out of his way to avoid any run-ins with the self-professed "King of all Media."
So how did the two men finally squash their beef? Keep reading after the jump to find out!
Adam Sandler confessed bad reviews weigh heavily on him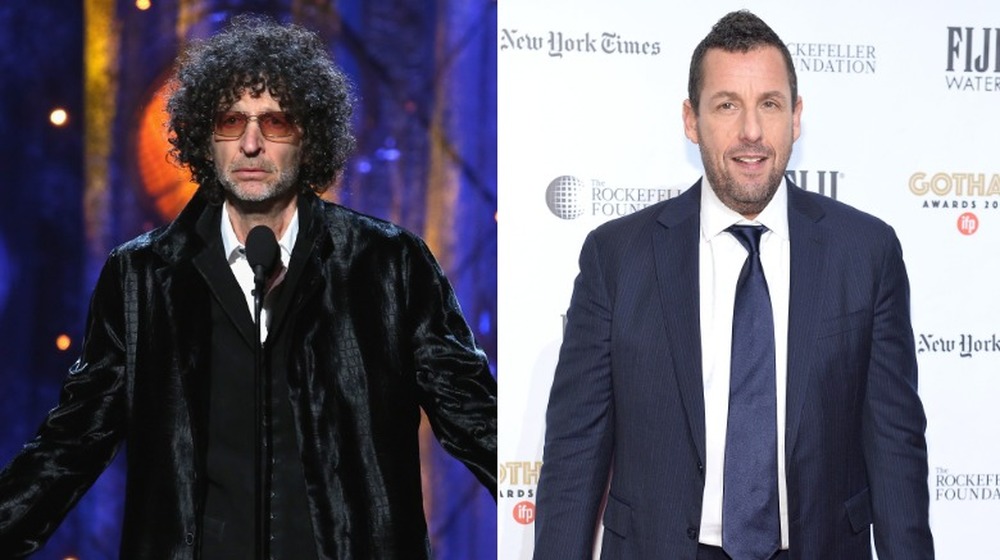 Kevin Kane, Noam Galai/Getty Images
Fortunately, Howard Stern and Adam Sandler did finally make up once Sandler appeared on The Howard Stern Show (via US Weekly.) 
"When I was at NYU freshman year, I loved you," Sandler revealed. "That's why it was weird when you used to slam me. It would break my heart because I loved you growing up." Awkward. In a rare moment, Stern actually copped to his bad past behavior. "I always felt bad about all the years we didn't speak," Stern said. "I really did, because I was a total f**king a**h*le."
Sandler also clarified the awkward plane run-in, in which he completely avoided Stern. "That was after you were nasty to me, and I remember the next day you talked about me being an a**h*le again," Sandler explained. "But the reason I didn't say hello was you were saying s**t to me." Fair enough.
Sandler then opened up about the effect bad reviews have on him. "The bad reviews that I get on everything I do, that part pisses me off because I ask my f‑‑king friends to be in it, and to ask them to be in this stuff, and I'm promising them, 'I think it's good...' and then that Friday, every Friday, literally every one of my movies is destroyed," he confessed, adding the reviews are hard on his friends as well. 
Here's to letting bygones be bygones, and maybe to Stern taking a lesson from Sandler.