The Real Reason Chase Chrisley And Brooke Noury Split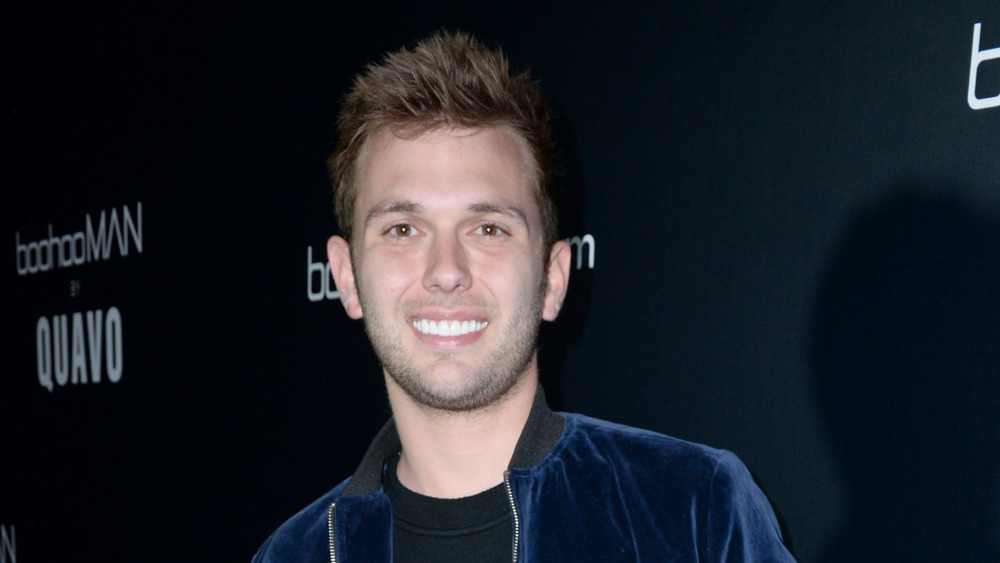 Vivien Killilea/Getty Images
There's nothing quite like your first heartbreak, and it appears Chrisley Knows Best's Chase Chrisley learned that lesson following his split from on-again/off-again girlfriend, Brooke Noury. 
As reported by Country Living, during a 2018 episode of the hit reality show Chrisley Knows Best, Chase finally broke his silence about the couple's breakup. During an on-camera sit-down with his parents Todd and Julie Chrisley, Chase opened up and admitted to being broken-hearted over the split. But the reason for the couple calling it quits? "It just didn't work out," Chase revealed. Sounds simple enough.
There's only one caveat: Papa Bear Chrisley already knew allll about it. "I'm not trying to be nosy, but I do stalk your social media," Todd said, admitting that it was Chase's Instagram page that tipped him off. "I can see that," Chase begrudgingly responded.
In a rare moment, Todd appeared to not have much to say regarding his son's personal life, but that certainly doesn't mean he didn't have an opinion regarding Chase's love life. Keep reading after the jump to learn what Patriarch Todd really thought about his son's relationship with his ex-girlfriend. 
Todd Chrisley wasn't exactly Brooke Noury's biggest fan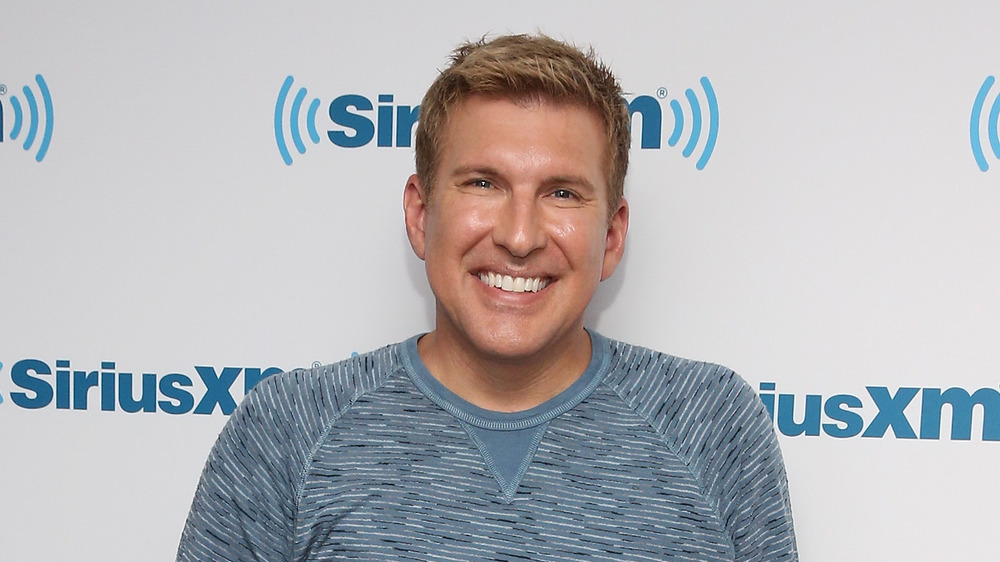 Robin Marchant/Getty Images
As it turns out, it appears that Todd Chrisley was none too pleased with his son's relationship with Brooke Noury in the first place. As reported by Country Living, during his talking-head interview, the reality star dad confessed that he was actually quite relieved the couple decided to go their separate ways.
"Listen, I'm not gonna say anything bad about anyone," he started out. "If I don't like ya, I don't like ya. But my child, Chase, is broken hearted over the fact that he's single from someone that none of us like. I'm not going to lie to you, that gives me great comfort." Well, alrightyyyy then. Todd then resolved to try and solve his son's problems for him by setting him up with someone else. "I can find him someone. I know what he likes," Todd confidently declared. 
Here's to hoping Chase finds someone that makes him and his family (ahem, Todd) happy!