Harry Styles Throws Shade At Candace Owens' 'Manly' Comments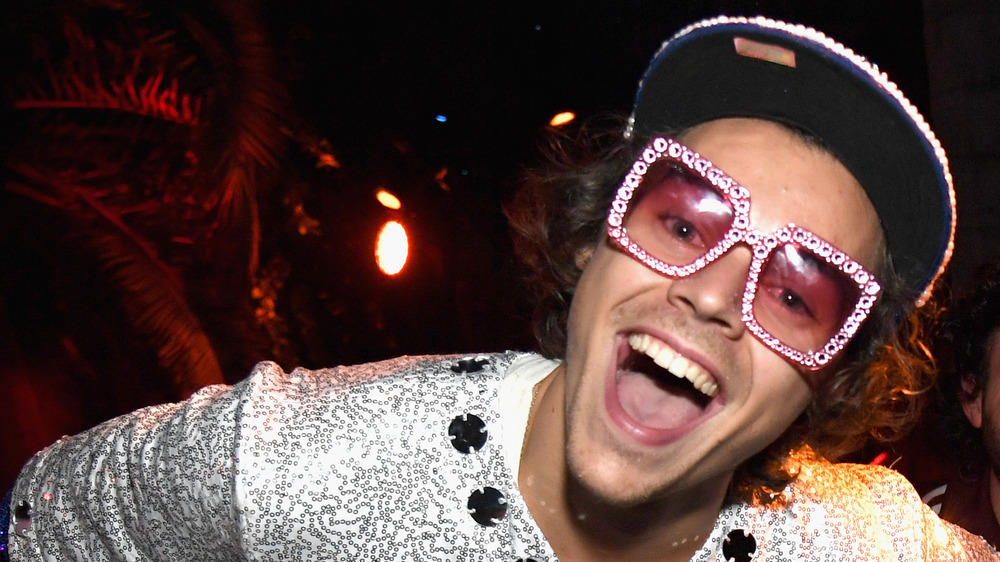 Kevin Mazur/Getty Images
Harry Styles has become a bonafide style icon in 2020, with multiple high profile interviews and photoshoots, including an appearance, dressed in a ball gown, on the cover of Vogue. While most fans were thrilled to see Styles pushing the limits of fashion in the spreads and advocating for further acceptance of gender-neutral clothing in the interview, there was pushback from more conservative corners of the internet, most notably from Candace Owens. "There is no society that can survive without strong men. The East knows this," Owens tweeted. "In the west, the steady feminization of our men at the same time that Marxism is being taught to our children is not a coincidence. It is an outright attack." 
Fans and celebrities alike immediately came to the star's defense, according to BuzzFeed, but it turns out that Styles was more than capable of standing up for himself. In a subsequent interview with Variety, he addressed her comments outright, but also threw some shade on social media, too. 
Harry Styles thinks people should just wear what they like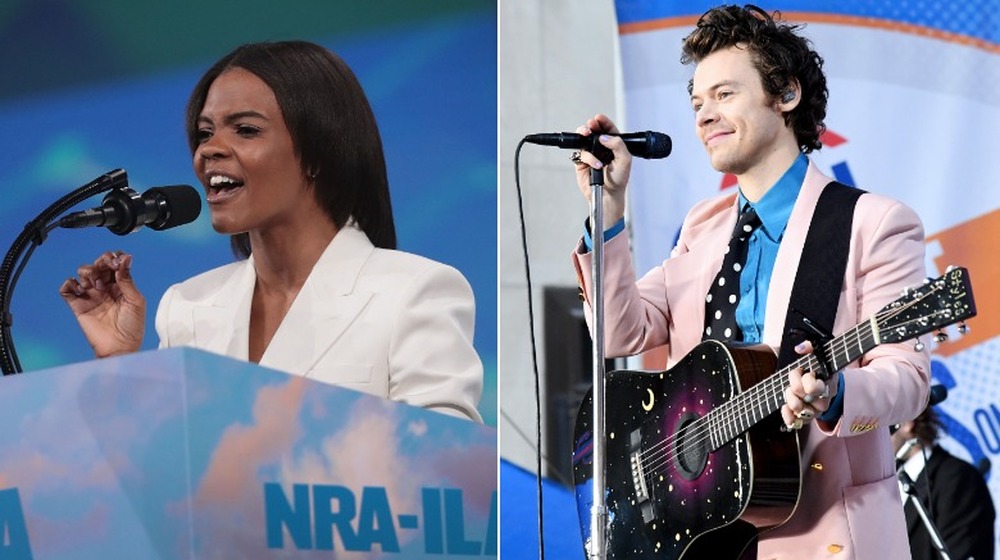 Scott Olson, Kevin Mazur/Getty Images
To promote his Variety profile, Harry Styles posted one of the images from the shoot, in which he is wearing a light blue suit and a ruffled shirt and eating a banana, on Instagram with the caption, "Bring back manly men." The caption echoes the words that Candace Owen tweeted earlier in the month regarding his Gucci ball gown on the cover of Vogue. 
He also addressed his fashion choices in the interview head on, saying, "To not wear [something] because it's females' clothing, you shut out a whole world of great clothes. And I think what's exciting about right now is you can wear what you like. It doesn't have to be X or Y. Those lines are becoming more and more blurred." Even before Owen's comments, Styles held the same (fine) line. 
In his original Vogue interview, Styles explained how his style has evolved. "Now I'll put on something that feels really flamboyant, and I don't feel crazy wearing it." The "Watermelon Sugar" singer added, "I think if you get something that you feel amazing in, it's like a superhero outfit. Clothes are there to have fun with and experiment with and play with."
If anything, Styles' comments — and style — show that he's really ready for anything, even taking on his haters.