The Truth About Benjamin Bratt And Julia Roberts' Relationship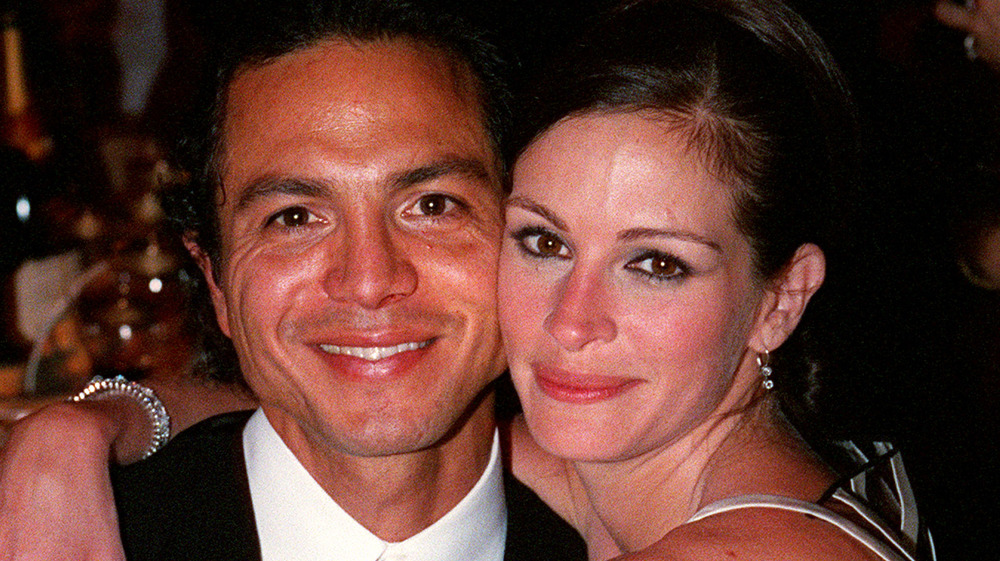 Getty Images/Getty Images
These days, Julia Roberts is married to the father of her three children, Daniel Moder, whom she met on the set of 2001's The Mexican. The pair tied the knot in 2002, which is the same year that Benjamin Bratt, who you might recognize as a former star of Law & Order, married actress Talisa Soto. However, before that, Roberts and Bratt were one of Hollywood's most popular couples.
The performers first met in 1997 when they bumped into each other at a restaurant. "[Bratt] walked in, and I looked up at him, and it was like something hit me over the head with a bat," Roberts told Vanity Fair in 1999. But, wait! How true is that story? Well, Roberts revealed, "The actual story is wildly interesting and calamity-filled and hilarious and wonderful and all these great things that are incredibly personal and private to us." She added that while her "expedient, for-world-publication answer" was the restaurant story, she admitted, "Now, by definition, that's not even true. We didn't even speak to each other that night."
What is true is that Roberts and Bratt went on to enjoy an incredibly sweet relationship before things went very wrong in a way that was totally out of their control.
Julia Roberts and Benjamin Bratt were 'ecstatically happy'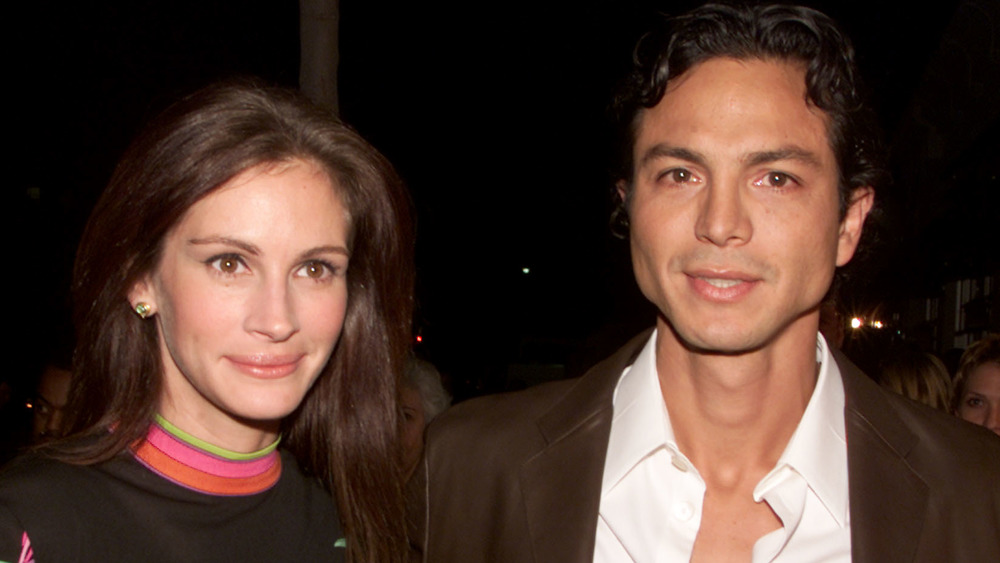 Kevin Winter/Getty Images
During Julia Roberts' relationship with Benjamin Bratt, the Hollywood stars and real-life sweethearts were "just ecstatically happy" together, according to what she told Oprah Winfrey (via People) in 2000. She added, "We're drunk with joy 24 hours out of the day. We're sickening." Roberts also gushed about her boyfriend while talking to InStyle, saying, "He's very good-looking, and his handsomeness pales in comparison to his kindness. That is all a girl could ask for, really."
While People pointed out that Roberts was obviously "wildly in love" while "bundled snugly in a fairy-tale romance with good guy Benjamin Bratt," he apparently was a little reluctant to sum up how he felt about his girlfriend. He explained to the outlet that "[a]ll that [he had] to say about Julia couldn't possibly fit into one or two sentences." But he did try to do just that while saying, "She's an incredible woman."
It's clear that Roberts and Bratt had what it took to form a swoon-worthy and loving relationship, which is why they managed to make it work for a few years. Sadly, it turned out that they didn't have what it took to withstand their unusual circumstances.
Benjamin Bratt and Julia Roberts' split was portrayed as 'messy and ugly'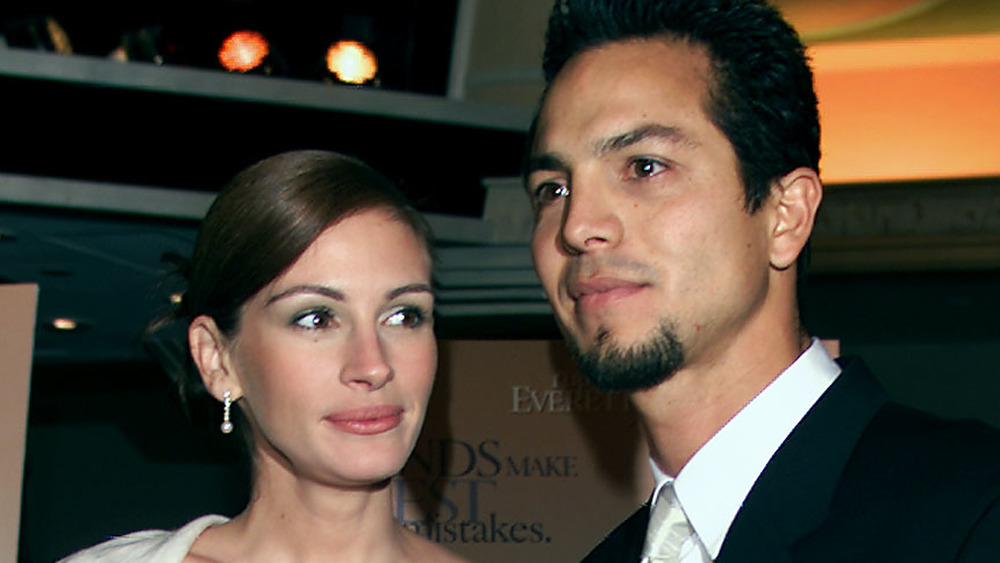 Frank Micelotta Archive/Getty Images
After almost four years as a couple, Benjamin Bratt's publicist confirmed in June 2001 that he and Julia Roberts were "no longer together," according to People. While talking to David Letterman (via BBC News), Roberts explained that it had come "to a kind and tenderhearted end," but acknowledged that the media couldn't "accept" the amicable nature of the split and, instead, had "to make it messy and ugly." Indeed, ABC News reported that the stars had split "because he was jealous of her attentions to her ... co-star, George Clooney." Beyond that, an insider claimed that Roberts was having a tough time handling the fact that she'd "[gotten] the boot from Bratt."
However, Roberts also told Letterman, "I love Benjamin. He's a good man, he's a fine man. He is, to the exultation of the female single population, not my man anymore. Sad, but true, and not ugly, not because of anyone else, parting of the ways."
As for Bratt, he opened up to Vanity Fair about the failed romance in 2002, and referred to Roberts' level of fame, saying, "I wasn't so naïve as to go into that relationship thinking, 'this will be an entirely normal experience.'" However, he admitted, "I experienced that living at that level of visibility is something that doesn't appeal to me. And I discovered it can't really appeal to anyone. Even she, as well as other people of that magnitude of fame, doesn't enjoy it."