The Truth About Steven Spielberg's Stalker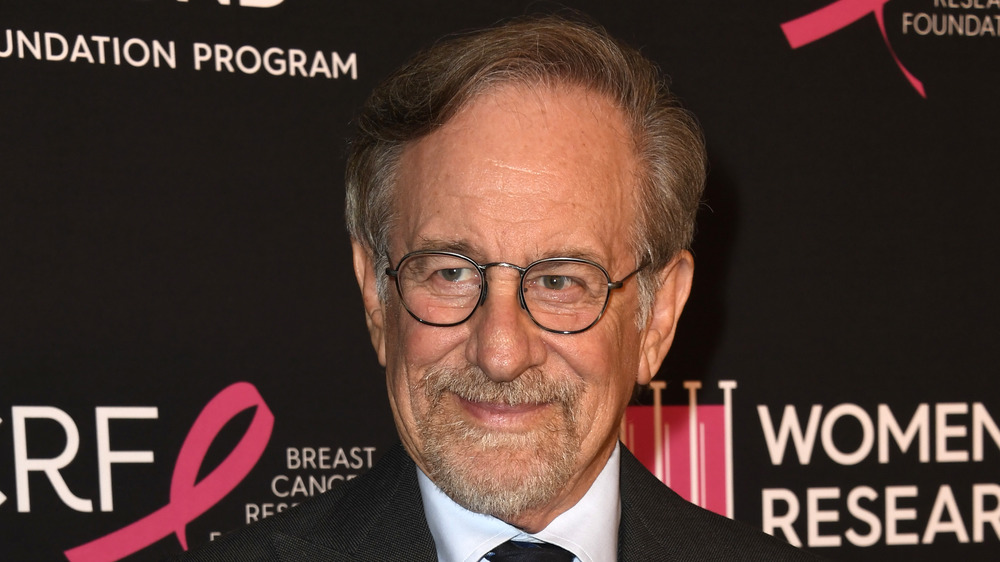 Frazer Harrison/Getty Images
Despite all the benefits that come with being rich and famous, celebrities are sadly plagued with the unfortunate stress of stalkers, and award-winning filmmaker Steven Spielberg is the latest star to draw some unwanted attention. According to TMZ, the Indiana Jones creator recently claimed that a woman is threatening to murder him. 
On Dec. 1, 2020, the outlet reported that the director filed legal documents to obtain a restraining order against a woman by the name of Sarah Char. According to the documents, Spielberg claims the woman has been harassing him for months, and eventually even sending him death threats. Spielberg also claimed law enforcement informed him that the woman tried to purchase a firearm to target the mogul. Additionally, he stated that the woman has been arrested for criminal threats, harassment, and stalking.
This isn't Spielberg's first brush with a stalker. The director was hounded in the late 1990s by a man named Jonathan Norman, who was eventually sentenced to 25 years in prison after attempting to break into Spielberg's mansion. At the time, the filmmaker told the court, "Had Jonathan Norman actually confronted me, I genuinely, in my heart of hearts, believe that I would have been raped or maimed or killed," according to the BBC. Given this, it's not surprising he's taking this matter seriously. Keep scrolling for more details about Spielberg's frightening new stalker, including what she actually said to the beloved director.
Steven Speilberg's stalker allegedly threatened him on Twitter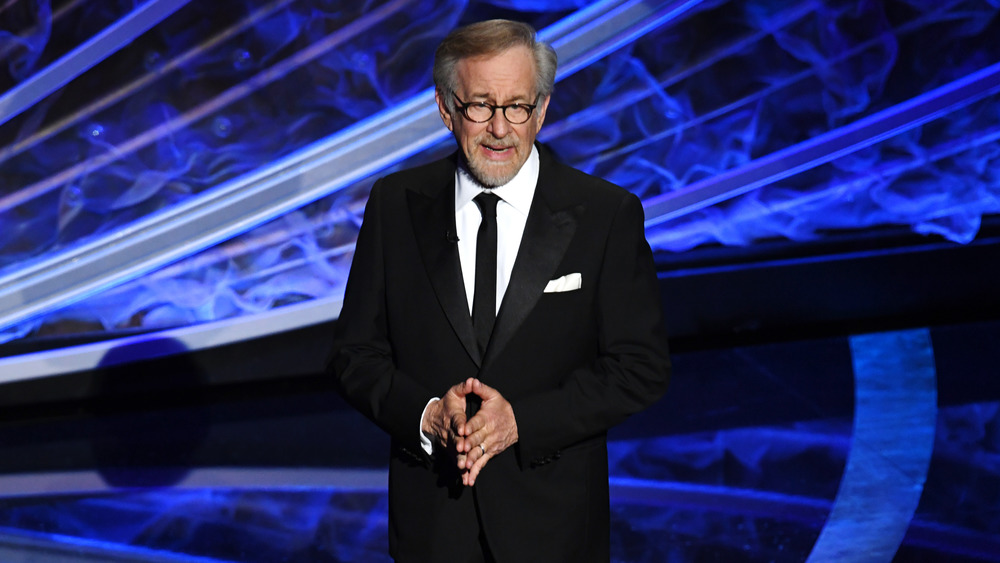 Kevin Winter/Getty Images
In addition to the various concerning instances involving Steven Spielberg and his alleged stalker, Sarah Char, the filmmaker claims to have received a threatening message from his scary follower. According to legal documents obtained by TMZ, Spielberg claims to have received a Twitter message from the woman, reading, "If I have to personally MURDER people for stealing my IPs' I WILL. Get me?"
Since seeing the threat, Spielberg said he's scared his stalker will follow through on her word and he's concerned for his personal wellbeing as well as his family. Thankfully, Spielberg was able to obtain a temporary restraining order that requires the woman to stay at least 100 yards away from him, his wife, Kate Capshaw, and his daughter. Although the outlet didn't disclose which daughter the restraining order applies to, Spielberg is father to three girls, Mikaela, Sasha, and Destry, in addition to three sons, Max, Theo, and Sawyer. We at Nicki Swift wish him the best, and hope everything will work out for Spielberg and his family.