The Truth About Robin Roberts And Amber Laign's Relationship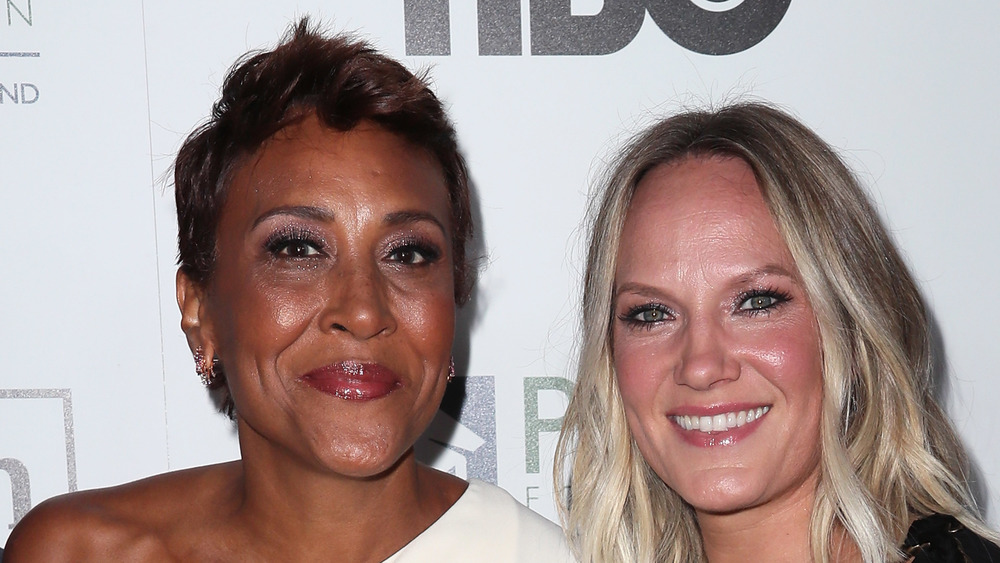 David Livingston/Getty Images
Robin Roberts has been a fixture on Good Morning America since 1995 and as co-anchor since 2005, the same year that she met her girlfriend, Amber Laign. Roberts publicly, yet quietly, came out as a lesbian in December 2013 via a Facebook post in which she thanked her friends, family, and fans for their support during her 2013 health battle. The GMA host wrote, "I am grateful for my entire family, my long time girlfriend, Amber, and friends as we prepare to celebrate a glorious new year together." This was the first public acknowledgment the GMA host has made regarding her sexuality and the first time she publicly mentioned her girlfriend, who she has been with since 2005.
Laign, who is 14 years younger than Roberts, is a San Francisco-based licensed massage therapist specializing in patients who are recovering from injuries. According to her LinkedIn, the massage therapist is also a co-founder of Plant Juice Oils, which produces "optimized formulation of CBD and essential oils for maximum therapeutic benefits." Their products offer relief from issues like stress, joint discomfort, and sleeplessness.
In Roberts' 2014 memoir Everybody's Got Something, per Closer Weekly, she described how she felt a deeper connection to Laign because "she had no idea who I was. She rarely followed sports, so she never saw me on ESPN ... and her office mates at the time watched a different morning show." Continue reading to find out why Robin Roberts told Ellen DeGeneres how grateful she is for Amber Laign.
Robin Roberts reveals Amber Laign is not a fan of the spotlight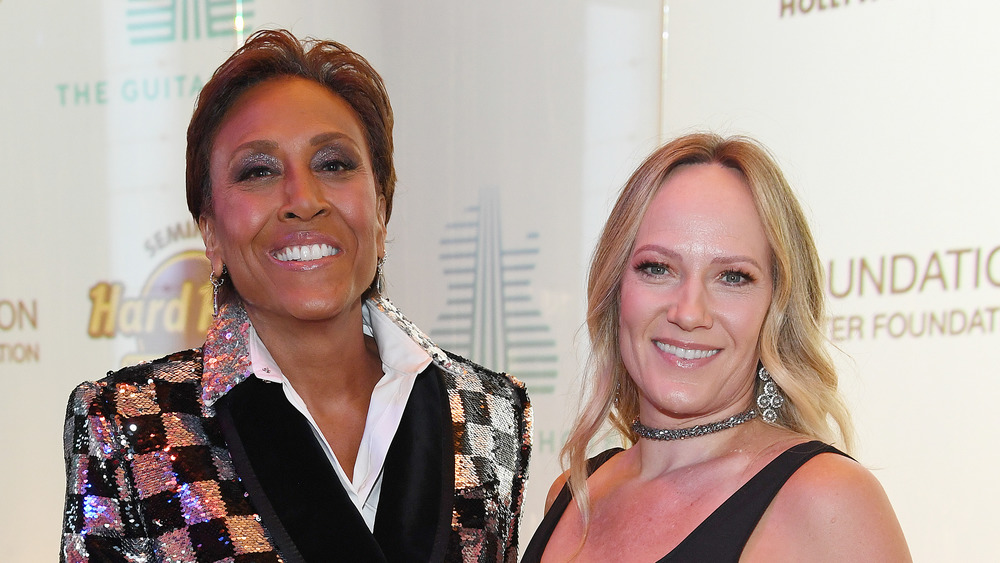 Kevin Mazur/Getty Images
While the news that Robin Roberts was gay may have surprised some of her fans, CNN reported that her friends and co-workers have known about her sexual orientation for years. "We love Robin and Amber, who we have all known for a long time," ABC News said in a statement of support after her coming out announcement, per BuzzFeed. "We were so touched by Robin's Facebook message today and so thankful for all the loving support she has in her life."
During an April 2014 appearance on The Ellen DeGeneres Show, Roberts revealed that she and Laign met on a blind date, per People. Roberts also shared with DeGeneres that her girlfriend was by Roberts' side after she was diagnosed in 2013 with myelodysplastic syndrome and underwent a successful bone marrow transplant.
Of Laign, Roberts explained, via E! Online, "not everybody wants to be in the spotlight. She's very, very supportive and she's been right there beside me every step of the way and it was actually the end of the year on my Facebook and I had been thanking my doctors, my nurses and my sister who was a perfect match and I said I want to say thank you." Keep scrolling to learn more about the milestone that Robin Roberts and Amber Laign reached.
Robin Roberts and Amber Laign celebrate 15 years together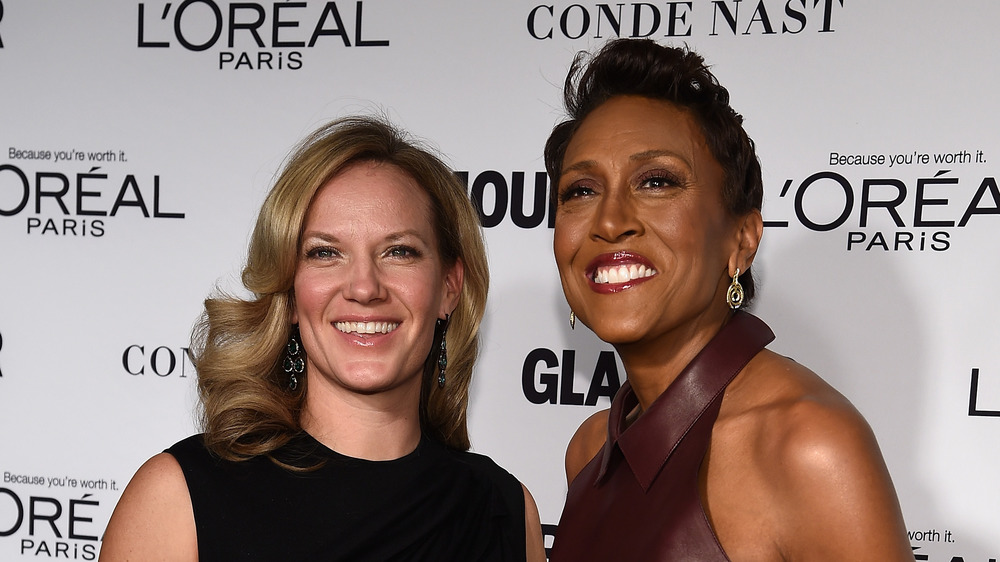 Dimitrios Kambouris/Getty Images
On July 26, 2020, in an Instagram post celebrating the couple's 15 anniversary, Robin Roberts re-posted her girlfriend Amber Laign's post, shedding some more light on the couple's first date. Laign wrote, "15 years ago I met you for drinks on a blind date that both you and I tried to cancel...twice. Your grace caught my eye right away, and the ease of the evening continued to flow through dinner. We had a second date soon after and I couldn't believe how at ease I was with you as we shared each other's lives sipping lychee and apple martinis." Lagin continued, "You left for Tahiti the following day and during that time apart I grew this feeling inside of me that still, is very present today....butterflies," she continued. Aww. 
The two are still very much in love. "Having you by my side is a gift as we continue to navigate this thing called life. I drive you crazy... I know which is why I love you even more to this day," Lagin continued. In reply, Robin wrote back, "Beautiful.....absolutely beautiful. I love you with all my heart.....boo boo Happy 15th Anniversary!!" Over the summer of 2020, during the coronavirus pandemic, Roberts hosted GMA from home. Before her return to the GMA studios in September, she used Instagram to give a shout-out to her two loves for making her time at home so great: Amber, and the couple's dog, Lil Man LuKas. Who could ask for anything more?