How Much Is Ana De Armas Really Worth?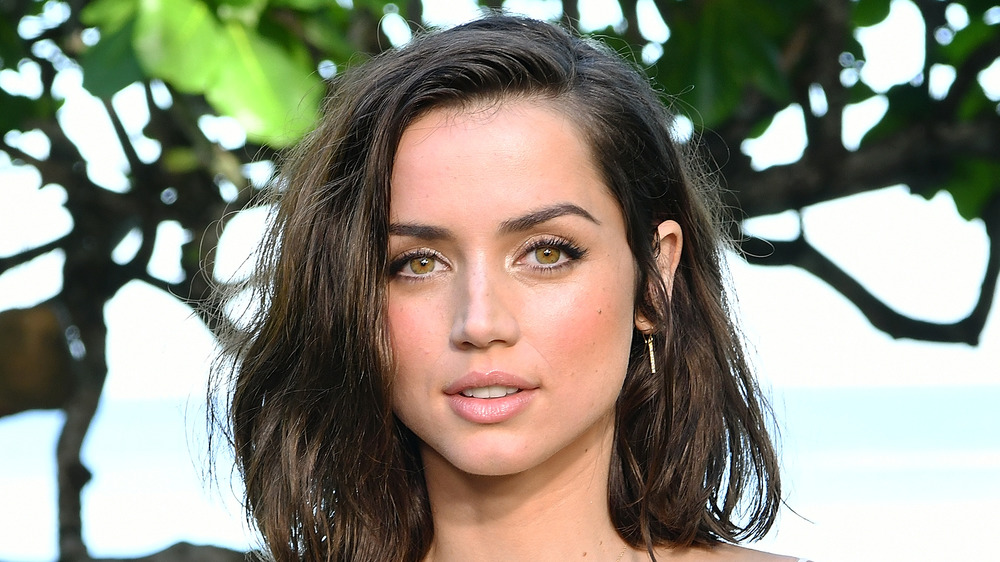 Slaven Vlasic/Getty Images
Although Ana de Armas may not be the most recognizable name in the entertainment industry, there's no denying that she is a rising star in show business. Indeed, not only noting that the performer is "conquering Hollywood," but Vanity Fair also pointed out in February 2020 that because de Armas is "[f]reshly yet firmly on the other side of fame's door, [she] is in the rare position to fling it open."
In November 2019, The Hollywood Reporter explained that "[j]ust five years [prior], the Cuban actor performed her lines phonetically in Eli Roth's Knock Knock, her first American film." By 2017, "she delivered a breakout performance in Denis Villeneuve's Blade Runner 2049, and ironically enough, many considered her holographic character, Joi, to be the heart and soul of the film." And merely half a decade "after her English-speaking debut, [she was] stealing scenes from Daniel Craig and Chris Evans in Rian Johnson's Knives Out." If that wasn't impressive enough, she also scored a role alongside Craig once again as a Bond girl in 2021's No Time to Die.
That kind of on-screen experience is why — even though there are more exciting (and likely lucrative) opportunities ahead for this star — she's already worth quite a bit of money.
Ana de Armas' star power continues to rise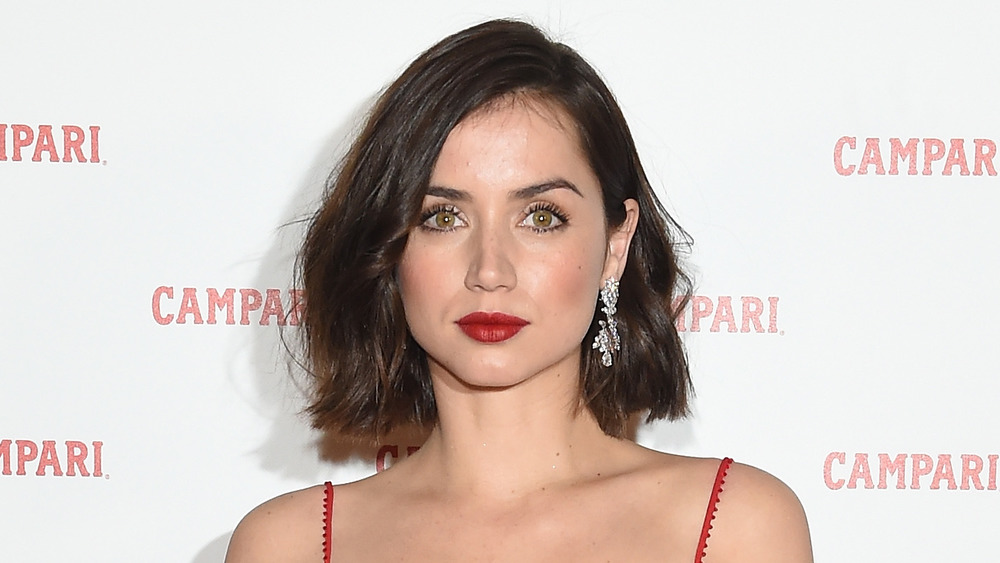 Stefania M. D'alessandro/Getty Images
When you take a look at Ana de Armas' acting credits, you might notice that she's been busy. Like, really busy. It's not uncommon for her to take on multiple projects each year, becoming even more sought as time goes on. It also can't hurt that in 2020, Knock Knock — which is an "erotic" thriller that she appeared in with Keanu Reeves — surged in belated popularity years after its original 2015 release when it became "one of Netflix's most-watched movies," according to Forbes. She's also appeared on the covers of both Vogue Mexico and Vogue Spain, not to mention Vanity Fair, and has 3.6 million fans eagerly following her on Instagram as of writing.
With that kind of clout behind her, de Armas is surely able to negotiate some pretty hefty paychecks nowadays. That's why Celebrity Net Worth notes that she's reportedly worth $4 million. Although that may pale in comparison to the kind of money that some of her costars are banking — for instance, Reeves has a staggering $360 million, Daniel Craig can boast about his $160 million, and Chris Evans is living comfortably with $80 million — we do not doubt that de Armas' fortune will continue to grow along with her fame.
Enjoy your hard-earned success, Ana!