The Real Reason You Recognize The Next Bond Girl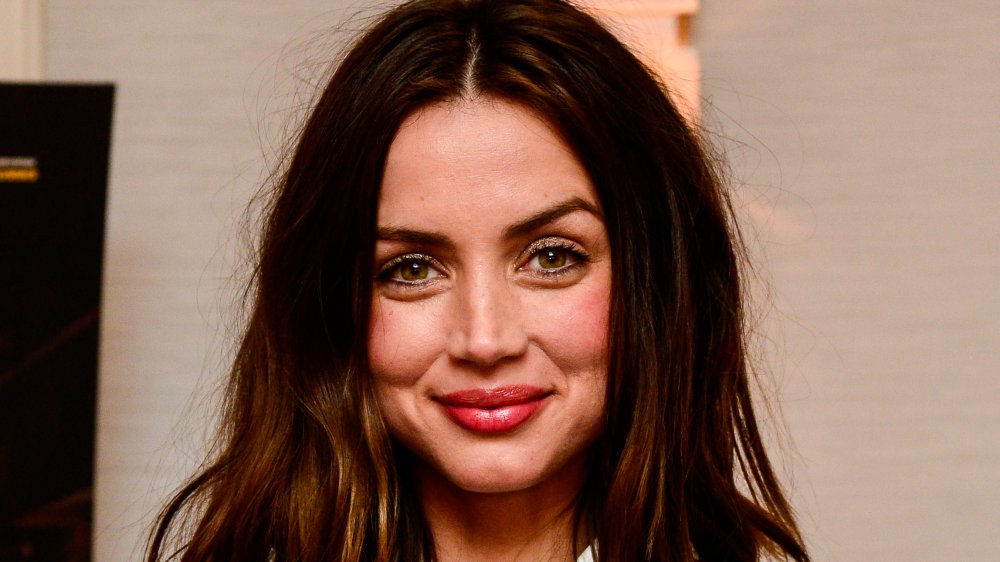 Ray Tamarra/Getty Images
It doesn't take a "GoldenEye" to recognize the next Bond girl! No Time To Die, the 25th installment in the James Bond franchise — and the fifth and final time Daniel Craig will take on the role — is imminent. Fans have been strung along since December 2019 when the first, exhilarating trailer dropped. Since then, Bond fans have been gifted a theme song by Billie Eilish, and, per Cinema Blend, a promising poster in September 2020, which asserted that the film would be out, not on a specific date, but in "November [2020]."
While, as of this writing, the exact release date, as well as who will play James Bond next, is uncertain (can we just make it Keanu Reeves and call it a day?), what is certain is that you've seen the new Bond girl before. According to Vogue, actress Ana de Armas' role as CIA agent Paloma is "her most high profile yet." "She's a CIA agent from Cuba, and she's wearing this dress and these diamonds because she's on a mission and she needs to blend in..." she told the outlet. "Trust me, I didn't want to be in London in the cold wearing that dress and high heels!"
Well, based on the trailers thus far, the promising actress is doing anything but blending in Hollywood-wise. Fans can't wait to see her get caught up in the intrigue-filled 007 universe soon, but until then, here's where else you've seen Ana de Armas.
Ana de Armas was the star of 'Knives Out'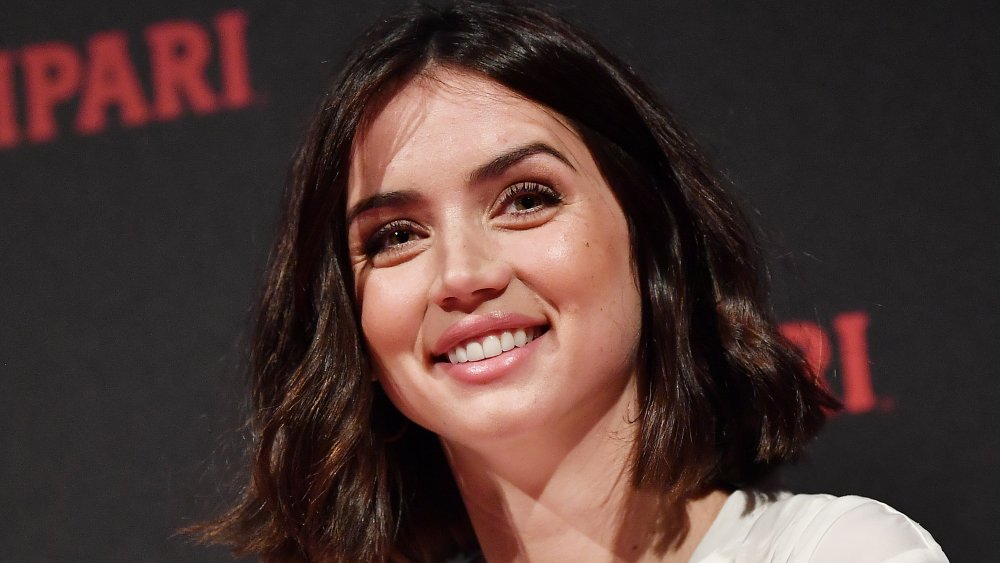 Jacopo M. Raule/Getty Images
There's a reason Ana de Armas looks familiar, and she's only going to get more screen time from here. The Cuban-born star, per The Oprah Magazine, is slated to appear in four (yes, four) movies in 2020, including No Time To Die. In 2021, de Armas is set to appear in a Marilyn Monroe biopic titled Blonde, so she's seriously on the rise. That being said, you've probably already seen her. de Armas was the runaway star of the 2019 whodunit Knives Out, starring alongside Daniel Craig. However, she originally passed on the role due the fact that it seemed a bit stereotypical. Her character, Marta, was described as a "pretty Latina caretaker."
"Getting an email that described the character like that ... just really didn't speak to me," she told The Hollywood Reporter in 2019. "So because of the character description, my imagination immediately went to a portrayal that was not necessarily very positive or exciting in relation to Latin culture. So, when I finally read the script, I realized ... Marta is so much more than that."
de Armas previously appeared as the holographic character Joi in Blade Runner 2049, and she is also keeping it high-profile romantically, as she and Ben Affleck went public with their relationship in 2020. According to Us Weekly, the pair met on the film Dark Water in 2019. Clearly, someone made a splashy impression. "Ben and Ana basically live together and Ben is very into Ana and so sweet to her," an insider told the outlet. Well, with a résumé like that, fans will surely be seeing even more of de Armas soon!