Billie Eilish Will Make History With Her James Bond Theme Song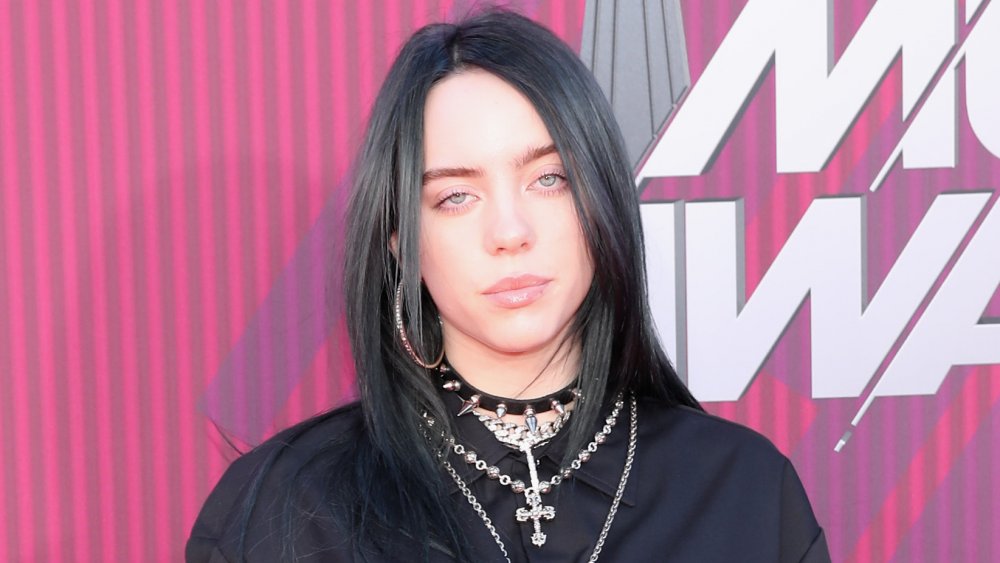 Rich Polk/Getty Images
Billie Eilish's music may be controversial, but it's also brought her a lot of success (and money). Now she can add another credit to her list of impressive industry accomplishments. The popular singer is set to make history by performing the new James Bond theme song for 2020's No Time To Die.
"We are excited to announce that Billie and [her brother and musical partner] FINNEAS have written an incredibly powerful and moving song for No Time To Die, which has been impeccably crafted to work within the emotional story of the film," the movie's producers said in a press release, according to E! News.
Eilish is also excited, saying, "It feels crazy to be a part of this in every way. To be able to score the theme song to a film that is part of such a legendary series is a huge honor. James Bond is the coolest film franchise ever to exist. I'm still in shock." Finneas added, "Writing the theme song for a Bond film is something we've been dreaming about doing our entire lives... We feel so so lucky to play a small role in such a legendary franchise, long live 007."
While this is already cool, the film's Twitter account pointed out that the singer "is the youngest artist in history to write and record a James Bond theme song." Let's look at what it means to join the honored ranks of James Bond theme song performers.
Billie Eilish joins a long line of prestigious James Bond theme song performers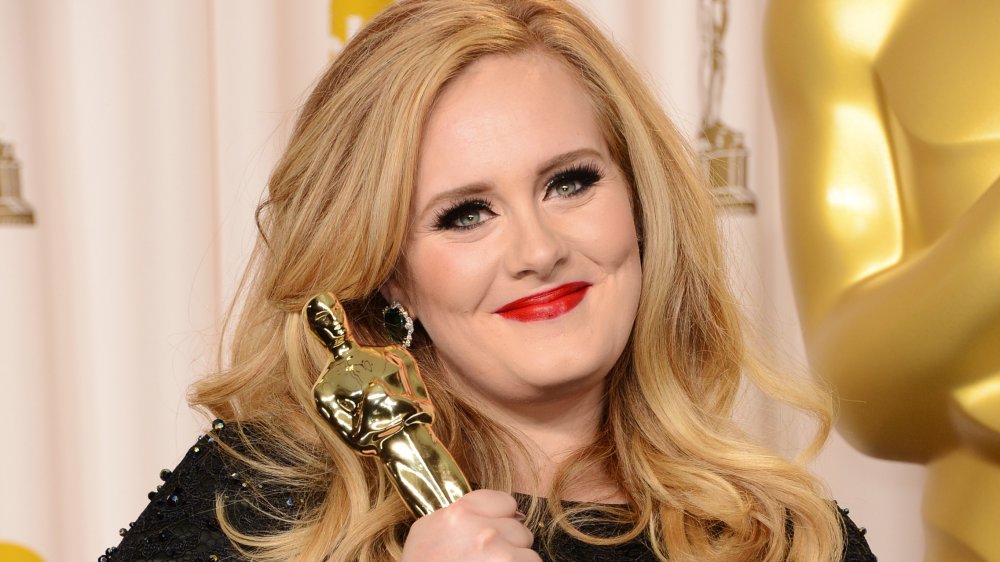 Jason Merritt/Getty Images
Billie Eilish is just the latest in the long line of top performers to tackle a theme song for the ongoing 007 film franchise. Adele was the voice behind "Skyfall" in 2012, and even earned an Oscar for Best Original Song thanks to the tune. That year also marked the 50th anniversary of the Bond series, making Adele just one highlight in a long musical history.
Madonna released "Die Another Day" in 2002, and in 2015 Sam Smith recorded "Writing's On the Wall" for Spectre. Jack White and Alicia Keys teamed up for "Another Way To Die," while fans can also enjoy Chris Cornell's "You Know My Name," Sheryl Crow's "Tomorrow Never Dies," and "The World Is Not Enough" from Garbage. Go back a little further and you get Carly Simon's "Nobody Does It Better" from 1977, and in 1995 the iconic Tina Turner gave us "Goldeneye."
Since each performer takes the individual movie's storyline and turns it into a theme song that stems from their own style, we can surely expect something unexpected from Eilish's "No Time To Die," considering what we already know about the film.
No Time To Die will pit Daniel Craig and Rami Malek against each other onscreen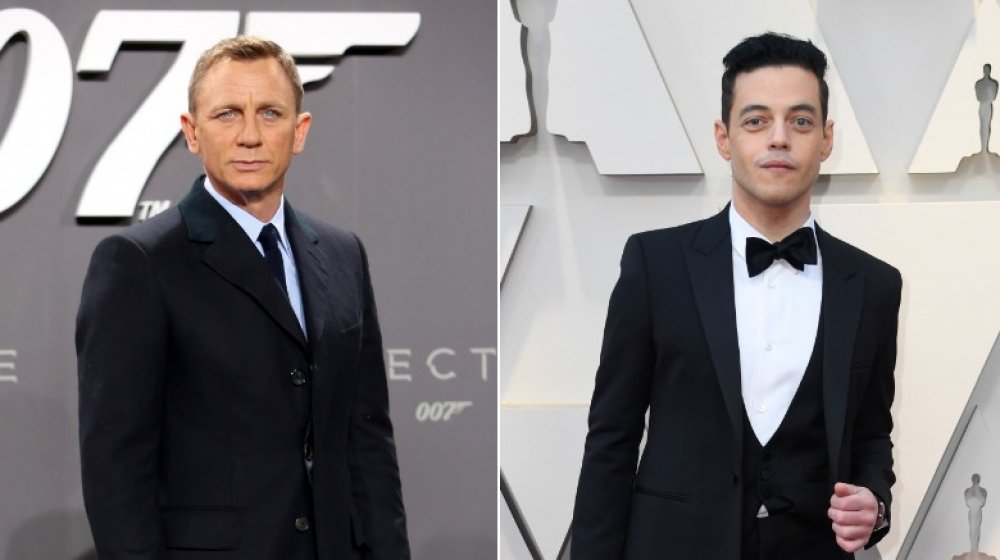 Adam Berry, Frazer Harrison/Getty Images
The 25th movie in the biggest spy franchise of all time, No Time To Die is set to bring Daniel Craig back as 007 for his fifth and final spin as the British MI6 agent. This time around, James Bond is pulled back into the action after leaving active service behind — surely he didn't think he'd be able to escape car chases, shoot-outs, and explosions forever. 
Craig talked to Empire in December 2019 about the decision to return for one more Bond movie, saying that he felt like he wasn't done with the franchise after 2015's Spectre. "If that had been it, the world would have carried on as normal, and I would have been absolutely fine," he said. "But somehow it felt like we needed to finish something off. If I'd left it at Spectre, something at the back of my head would have been going, 'I wish I'd done one more.'"
So Craig is back again to appear alongside Oscar winner Rami Malek, who will play the bad guy, Safin. "He's quite unique," Malek told E! News in January 2020 while talking about his character. "He's very complex. Daniel [Craig] calls him 'misunderstood.' But I had the most extraordinary time going head-to-head with that man.'"
While it's certainly exciting to think about seeing Craig and Malek team up onscreen, we're sure the movie will be even better now that Billie Eilish is on board to set the tone with a theme song.