The Reason Linda Perry Can't Stand Katy Perry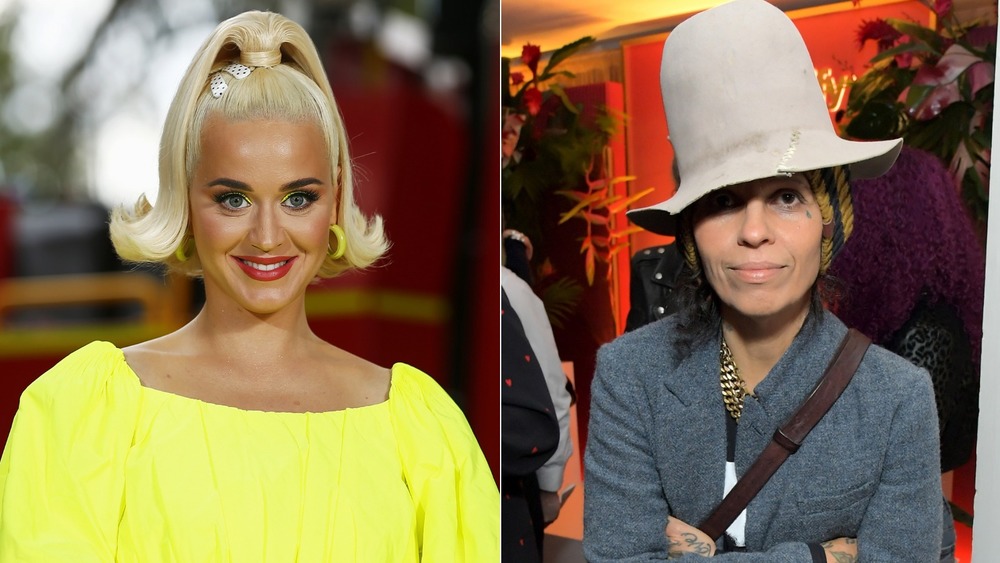 Daniel Pockett, Charley Gallay/Getty Images
Despite the fact that they share a last name, Linda Perry and Katy Perry aren't exactly best buds. Linda Perry, 4 Non Blondes singer and four-time Grammy nominee, shared some pretty harsh words about the "Daisies" singer back in 2011. Speaking to journalist Heath Daniels, Linda said that Katy is "great for what she does" — in the same breath that she threw some major criticism Katy's way.
"It's going to sound like s*** and who cares about buying that record? So people download the single and then that's it," Linda said at the time. (Quick refresher: Katy's album Teenage Dream, which featured classic hits like "California Gurls," "Firework," and "Last Friday Night (T.G.I.F.)," along with the titular single, was released in 2010.) Linda seemed to resent the fact that contemporary pop artists often release music more often, with people only remembering those singles from the album.
"It's the crap, like who wants a f**king Katy Perry record? I'm sorry, you know?" Linda said in 2011, according to E! News. "You're gonna get the two songs that are probably the hits that are good, but the rest of the album is gonna be crap."
More than 3 million copies of Teenage Dream were sold, so it looks like quite a few people wanted a Katy Perry record. Here's what else to know about the singers' apparent feud.
Linda Perry compared Katy Perry's music to "microwave popcorn"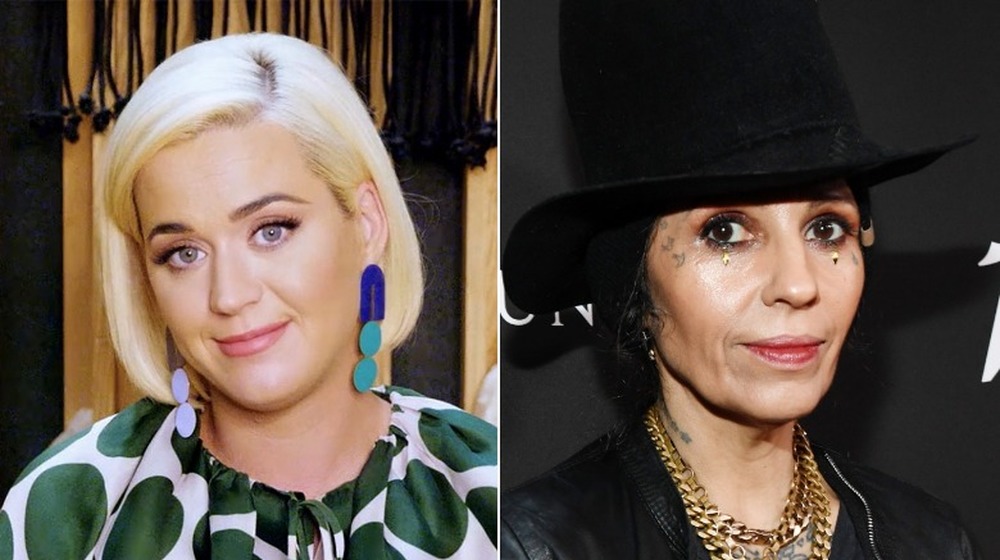 Getty Images, Kevin Mazur/Getty Images
To be fair, microwave popcorn is great! It's incredibly easy to make, and that salty goodness is pure comfort food. But Linda Perry didn't mean to pay 13-time Grammy nominee Katy Perry a compliment with her comparison.
"I'm not saying Katy is bad," Linda said in 2011, according to E! News. "She's great for what she does. But she's not reinventing the wheel, she's not giving substance. She's just giving, you know, microwave popcorn for you to feast on right at this moment. You know, that's it. And that's what she wants to do obviously. She's not looking to change the world musically, she's not. So all the power to her and everybody that is like that. I'm not saying it's bad. I'm just saying, it's not what I participate in. But that is part of the reason why the music business is in turmoil, so to say."
Some of Linda's words don't seem too harsh, but ending your statement by saying a fellow artist is "why the music business is in turmoil" is hardly a compliment. It's safe to say these two won't be grabbing lunch together anytime soon.
Then again, Katy is no stranger to controversy herself. The singer drew ire when she criticized Meghan Markle's wedding dress, saying it needed "one more fitting." She's never responded to Linda's criticism directly, but it's safe to guess it doesn't bother her too much.