This Is Adam Driver's Interesting Audition Technique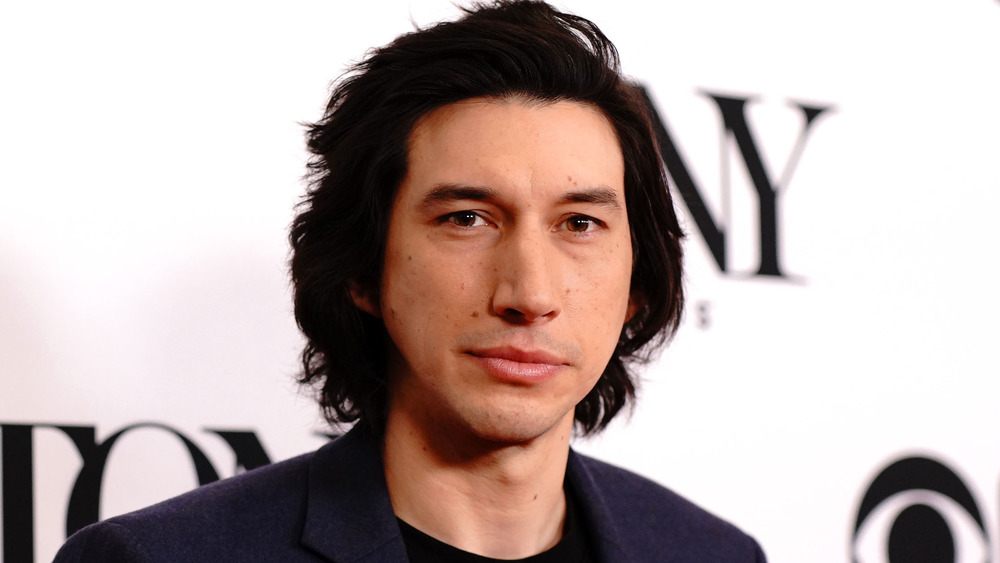 Jemal Countess/Getty Images
Adam Driver obviously knows what he's doing when it comes to being successful in the entertainment industry — just take a look at his resumé. Along with appearing on the show Girls from 2012 to 2017 as Adam Sackler, the actor landed the role of a lifetime when he was brought on to play Kylo Ren in the Star Wars franchise. That's not to mention his performances in 2018's BlacKkKlansman, The Man Who Killed Don Quixote (which came out that same year) and 2019's Marriage Story. It's also worth mentioning that he's been nominated for multiple Oscars, Golden Globes and Emmys, and taken home a slew of other impressive industry honors.
Perhaps one of the reasons behind his success is because, as The Guardian noted in 2019, he "has a reputation for being a serious young man." And the cause of his stoic ways is, in part, because of his background. While Driver ultimately ended up heading to Julliard to pursue drama before making it big, he first found himself in the Marines. Although he "was discharged after two years of training" after sustaining an injury while mountain biking, he feels like "the experience of having been in the military also made rehabilitation easier." Apparently, "[n]othing, he believed at the time, could be as hard again." 
That seems to include auditions. Although, he did come up with a way to make them even easier by adopting an interesting technique.
Adam Driver's hate-filled auditions made people love him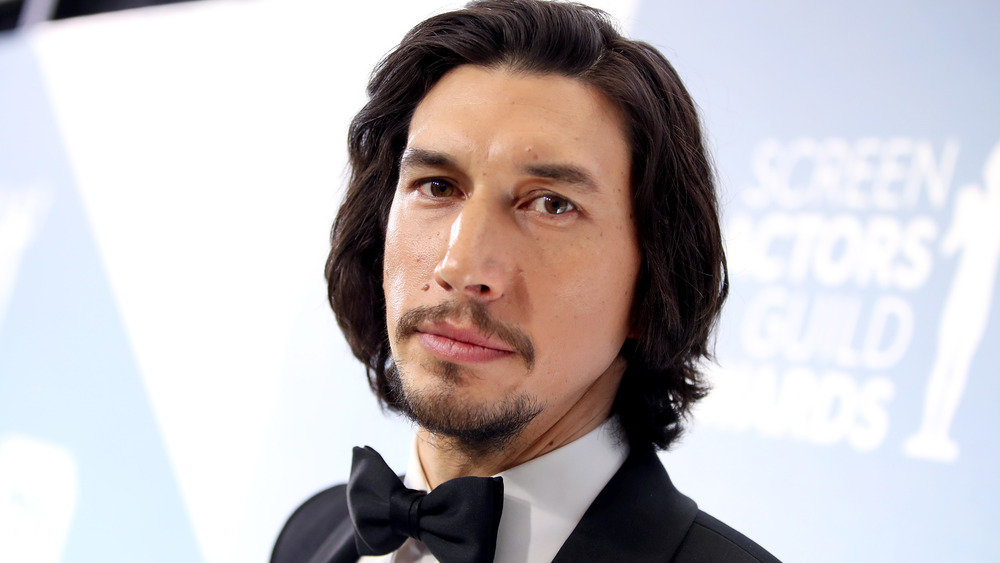 Rich Fury/Getty Images
Adam Driver graduated from Juilliard in 2009, per WWD, and he started working as a professional actor that same year. Although many stars take ages to establish themselves, Driver had a (what we assume has to be a rather unique) way of tackling auditions that obviously worked.
"I trained myself, whenever I walk into auditions, to hate everyone in the room," Driver admitted. He then explained the reasoning behind his intense take on trying out for parts, saying, "That way, if it doesn't work out, I can be like, 'I f**king didn't like those people anyway!'" Basically, he employed an "I'm going to reject them before they can reject me" kind of attitude. However, instead of leaving him walking away while convincing himself that he was glad to have avoided certain opportunities, he ended up impressing those who were doing the casting.
When Driver auditioned for Girls, Lena Dunham, who created and starred in the show, was quite impressed by the actor. The same can be said for the series' executive producer, Jenni Konner, who recalled that she was "starstruck" by him. "It was the first day of casting, and [Driver] was the first for 'Adam.' He walked in, and we couldn't believe it. He started to do the performance, and it's really not far off from what he did the first season. From that moment on, there was no other choice."