This Is How Old Jake Paul Was When He Earned His First Million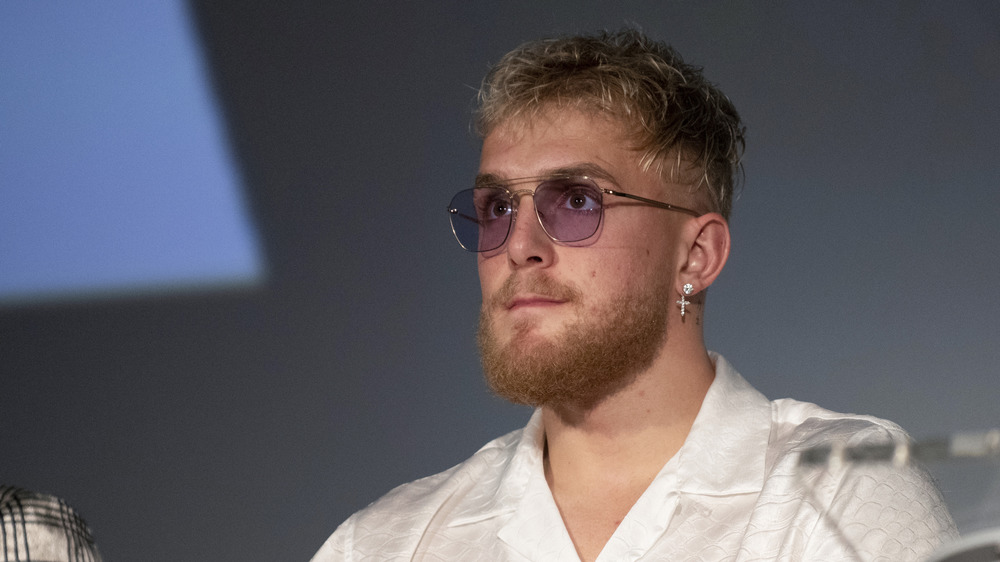 Eric Espada/Getty Images
Social media star Jake Paul is a jack (or should we say Jake?) of many trades. Not only does he boast nearly 40 million followers on Instagram, YouTube, and Twitter combined, but the media personality is also an amateur boxer who launched his career in the ring in fall 2018, joining his brother Logan in the sport. On top of his burgeoning boxing career, Paul also regularly makes music videos that often wrack up millions of views on YouTube, even if one of his music videos made it to the top three most disliked videos on YouTube. 
While the reception of his content might be up for debate, one thing is certain: Paul certainly knows how to grab attention in the virtual world. He has since monetized that skill, signing on to help other youngsters garner millions of fans online, sometimes through stunts that have landed lawsuits from weary neighbors. Paul and his Team 10, the name given to fellow social media stars from around the world enlisting Paul's mentorship, live in a Los Angeles mansion, out of which they all operate their social media presences. 
As if that weren't an already-impressive resume to have before 25 years old, the social media star is also a Disney Channel actor who played Dirk in two seasons of Bizaardvark. Just as bizarre as the show is Paul's winding path to financial success. Keep reading to find out how he made his money. 
Jake Paul wanted to be a Navy SEAL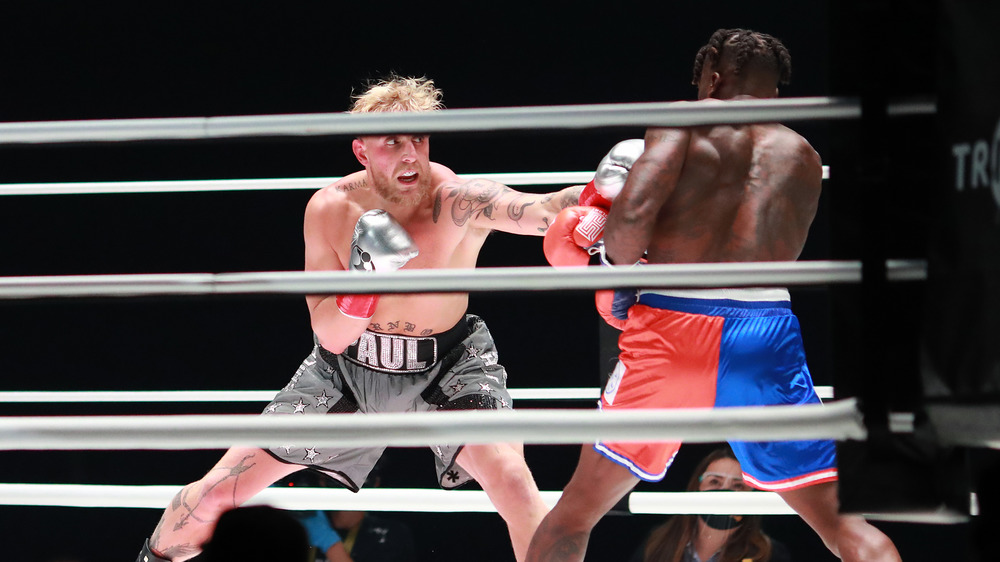 Joe Scarnici/Getty Images
Jake Paul once wanted to become a Navy SEAL. Instead of earning a SEAL Trident, though, the 23-year-old's life so far has landed him a net worth of $19 million, according to Wealthy Gorilla. Although Paul is regularly raking in millions now, even living in a mansion costing $17,000 a month, that wasn't always the plan. 
In fact, Paul "wanted to go into the NFL" at 10 years old, he told People in 2016. "Growing up, I played football and was always one of the best on the team," he said. But instead of excelling in football, he refocused his energy on something else entirely. "My dad got my brother and me a video camera so we could record our games and watch them back," Paul said, and the video camera became a new competition of sorts between the siblings. "Logan and I got into an argument about who could make a better video," Jake recalled.
The competitive spirit led the two to make a Vine account when Paul was still 16 years old. Within a week, one of their six-second-videos had already gone viral. But just how long did it take him to earn that first million?
'There are lots of ways to monetize,' Paul said
Their social media debut led to 5 million followers on Vine and social media fame, and big checks weren't far behind.
"Within six months we were making more money than our parents," Paul, whose father is a realtor and mother is a nurse, told People. By 2016, Paul had made his first million at 19 years old, CNBC reported. "As you get more and more popular and start to build a brand name for yourself in the space, you start working with big Fortune 500 companies, merchandising deals, you can tour. There are lots of ways to monetize," Paul explained, adding that the fanbase has been crucial to his financial success. "But if you have millions of fans, and you can convert even five percent of them to pay for something of yours, you are in the seven-figure range." 
He eventually used the skills he learned as a teenager to train his Team 10 and even recorded his path to success in his 2016 book, You Gotta Want It. If Jake Paul's financial success is any indication, Team 10 can learn a lot.