The Truth About Camila Cabello's Relationship With Fifth Harmony Today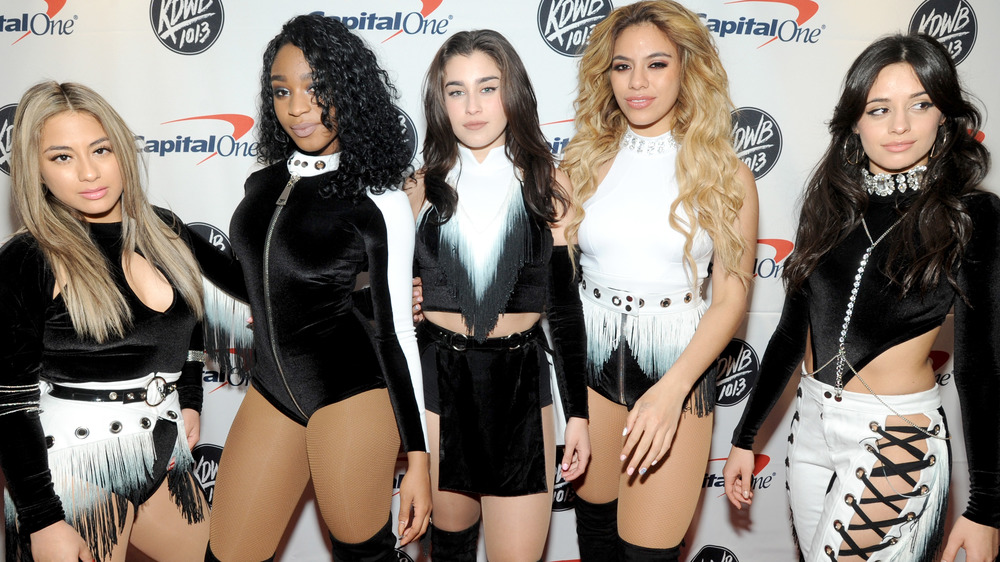 Timothy Hiatt/Getty Images
Camila Cabello has come a long way since her days on The X Factor, where she was grouped together with four other ladies – Normani Kordei, Lauren Jauregui, Dinah Jane and Ally Brooke — to form the pop girl group Fifth Harmony. In December 2016, just four years after being put in the group, Cabello exited stage right to pursue a solo career. Per Billboard, post-Fifth Harmony, "Cabello's career has gone into hyper-speed."  Additionally, her steamy relationship with Shawn Mendes has definitely helped solidify Cabello as a household name. Singing career aside, in 2021, Cabello is slated to make her acting debut in Sony's Cinderella as the Disney princess herself.
So, with all of this success, many Fifth Harmony fans want to know what her former bandmates think of Cabello's rising solo career. Is jealously causing a riff between Cabello and the rest of Fifth Harmony? Or was it the somewhat shady way Cabello announced her exit from the band — à la Zayn Malik. Do you crave the drama and want to know if Cabello has bad blood with the remaining members of Fifth Harmony? Don't worry we've got you covered. Keep reading to find out where Cabello stands with her former bandmates. 
The remaining members of Fifth Harmony have differing opinions about Camila Cabello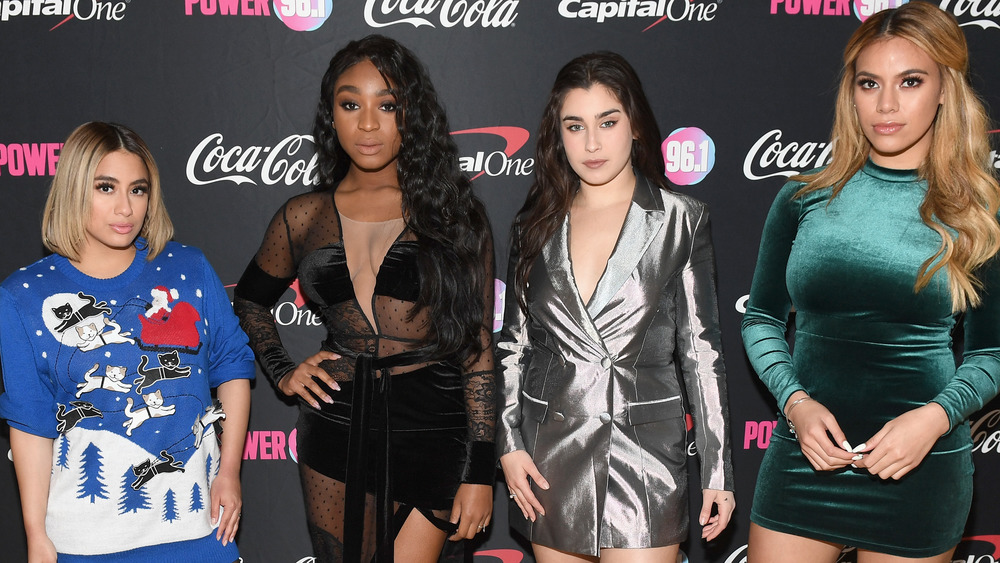 Paras Griffin/Getty Images
Fifth Harmony fans dreaming of a reunion may be in luck. According to several outlets, it appears that even though Camila Cabello isn't besties with everyone in Fifth Harmony these days, she's still on good terms with most of her former bandmates. In 2018, Entertainment Tonight reported that Cabello and Normani Kordei had a seemingly happy reunion about a year and a half after Cabello left the group. Per the outlet, the two "were all smiles as they reunited backstage at the 2018 Billboard Music Awards." There's even a picture to prove it. That being said, it's since been reported that Normani and Cabello don't really get along.
In an October 2018 interview with Elite Daily, band member Ally Brooke was asked about "[w]hose solo music she likes best among her former 5H bandmates." She said, "Oh my gosh, that's a really tough one," adding, "I can't really pick. I love them and that's super tough. I can't pick." As for Dinah Jane and Lauren Jauregui, Elite Daily reports that they have squashed feud rumors, with Jane revealing on a radio show that she was proud of everyone, adding that they "all [are] in a really good place right now."
All that being said, let's not forget the time that the group tossed a fifth member off the stage at the beginning of their 2017 VMAs performance. So will a reunion be happening? Only time will tell.