This Is How Jennifer Lopez Really Looks Without Any Makeup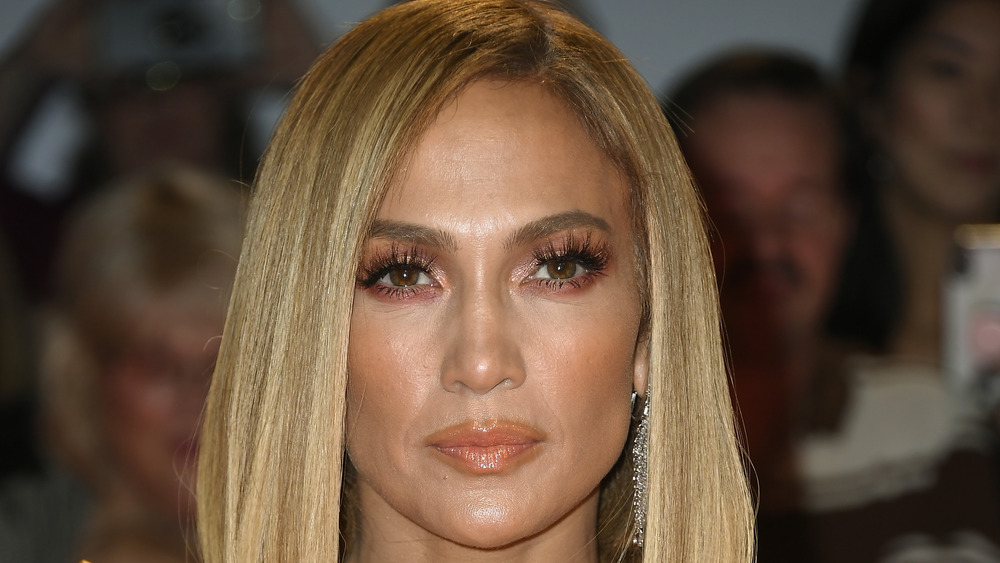 Frazer Harrison/Getty Images
The multi-hyphenated talent that is Jennifer Lopez unveiled her JLo Beauty line on Dec. 2, 2020. The full line-up of the eight-piece JLo Beauty launches in January 2021. Lopez made the reveal on the brand's Instagram page, writing, "Here we GLOW this is a surreal moment for me to FINALLY reveal JLO BEAUTY after years of working hard to get them perfected for you!! My philosophy is simple – I want you to feel your most beautiful at your most natural. No makeup, no filters... just YOU and your skin."
The seemingly ageless star also revealed what keeps her skin so youthful-looking — olive oil. "People wanted to know, so I felt like almost an obligation to put it in a bottle and say, 'Okay, this is what I do with my skin'," she revealed. The video promoting the line showed Jennifer when she was developing the products, where she states she's a big olive oil advocate. "I've tried drugstore products and I've tried the most expensive products. What I went back to is basically secrets my mum told me when I was young. How olive oil is kind of a cure all for your hair, your skin, your nails, your body. It was like nature's magic ingredient." It sure seems like olive oil has been doing the trick for Jennifer Lopez, as you can see below in the makeup-free selfie she posted.
Jennifer Lopez without makeup is as flawless looking as you'd assume she would be
In a promotion video for JLo Beauty, Jennifer Lopez is pictured wearing zero makeup after testing her own face mask product, and her skin looks flawless. While Lopez has posted makeup-free selfies before, her skin looks radiant and is literally glowing in the video.
Fittingly, the brand's mantra is "beauty has no expiration date," and as a result, she wanted the products to work on all skin types and for a woman of any age. Lopez told People that her daughter, "Emme loves skincare and she uses the products. All the girls... I have a video of them literally testing the products with me when we first got them, which is super cute. And my mom steals my cream. She comes to my house and steals it. I'm like, 'Just ask me for it. I'll give it to you!'"
The debut line of products includes That Hit Single Gel Cream Cleanser, That Inner Love Dietary Supplement, That Blockbuster Facial Cream, That Big Screen SPF 40 Moisturizer, That Fresh Take Eye Cream, That JLo Glow Multitasking Serum, That Limitless Glow Multitasking Mask, and That Star Filter Complexion Booster. Jennifer Lopez's eight-product line that's launching Jan. 1, 2021, at jlobeauty.com, followed by launches at Sephora and Amazon on Jan. 14, 2021.