Jennifer Lopez's Net Worth: How Much Is J.Lo Really Worth?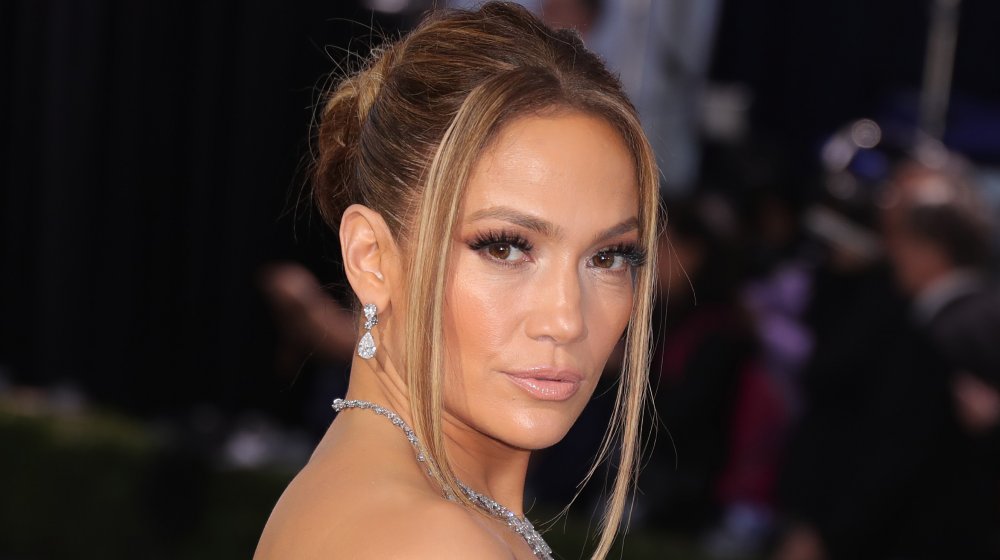 Leon Bennett/Getty Images
Since her debut as one of the Fly Girls on the '90s television show In Living Color, Jennifer Lopez has skyrocketed to the top of Hollywood's A-list. J.Lo's title role in Selena, the 1997 biopic about the late singer's murder, launched the Puerto Rican star's acting career. "She won a Golden Globe for her role and became the first Latina actress to earn more than $1 million" for a movie, according to the Daily Mail. This multi-hyphenate went on to earn success as a singer, fashion designer, and producer of both television and film with more than 100 acting credits, 22 producer credits, and 75 soundtrack nods, per IMDb. What a slacker, right?
Despite the buzz surrounding her relationship with former New York Yankee Alex Rodriguez and her reputation for being difficult to work with, everything J.Lo touches turns to gold — literally. According to Celebrity Net Worth, Lopez is now worth about $400 million. Forbes reports that she made $43 million in fiscal year 2019, alone. That's not surprising when you consider that her critically acclaimed film, Hustlers, drew in $62 million within the first 10 days of its release in September 2019, tripling its $20 million budget. Bottom line: Jenny from the block has come a long way.
Let's take a closer look at the impressive resume that backs up J.Lo's immense fortune.
Jennifer Lopez takes multitasking to the next level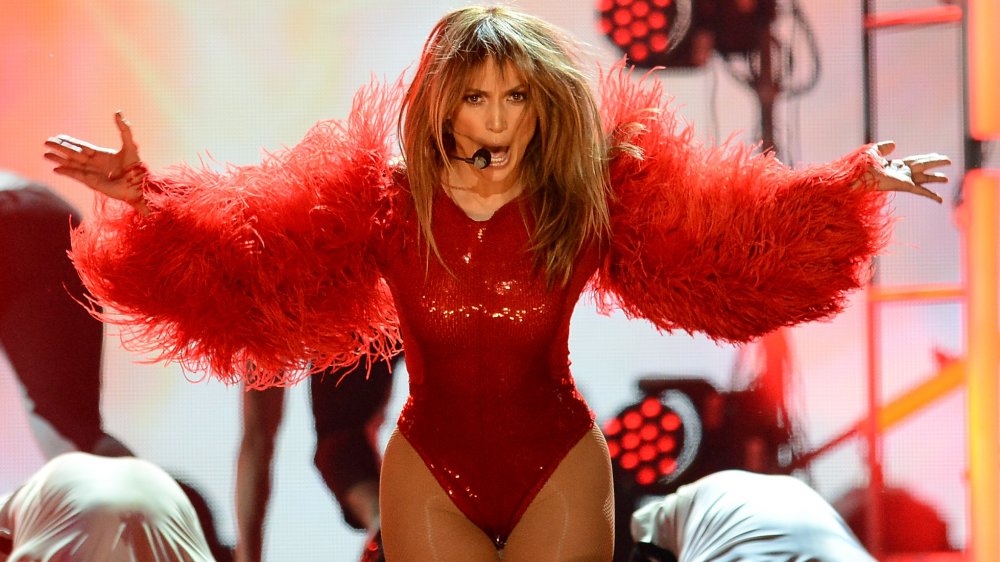 Ethan Miller/Getty Images
Jennifer Lopez has taken multitasking to new levels. The multi-hyphenate has established an empire that spans the arts, while also co-parenting twins Max and Emme with Marc Anthony. What began with her first album, On the 6, in 1999, grew into a legendary career punctuated by more than 80 million records sold worldwide, and according to Billboard, she became "the first woman to have a number one album and film in the same week, with J.Lo and the romantic comedy The Wedding Planner."
Lopez's Las Vegas residency didn't hurt her wallet either. The diva sold $100 million in tickets in three years! People reported that the "spectacle" included "10 costume changes, hover boards and show-stopping choreography," and on the last night, "Lopez became emotional when her dancers surprised her by bringing her children onto the stage."
"It was spectacular," Lopez told People. "We wanted to create a really unique show that was really unique to Vegas that only I could do, and I really felt like we did that." Is there anything this woman can't do?
Jennifer Lopez does nothing halfway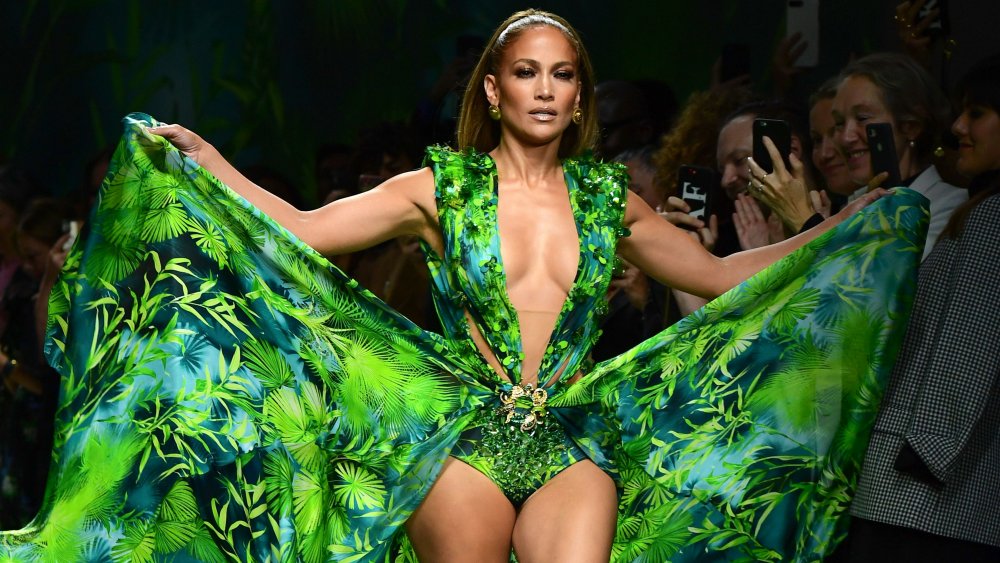 Miguel Medina/Getty Images
Jennifer Lopez is a boss. In 2003, she launched her first self-titled designer clothing line and her first fragrance, Glow by J.Lo, which laid the foundation for continued success in the fashion and beauty industries. She now has 25 different scents to her name; a clothing line — The Jennifer Lopez Collection — at Kohl's; and her Inglot makeup line. Oh, and in case you missed it, J.Lo announced in January 2020 that she's the new face of Versace (which you probably can't buy with your Kohl's Cash.) 
J.Lo also reigns over your favorite competition TV programs. During her tenure as a judge on American Idol, she allegedly earned $12 million during her first season on the show, then negotiated for $20 million the second time around, per The Wrap. On World of Dance, she's both a judge and executive producer.
This mogul knows how to make it rain, but according to Lopez, her love don't cost a thing. GQ actually asked her in 2019 if fiancé Alex Rodriquez's riches were a turn-on. Her answer: "I don't know that it turns me on," she said, "but it does make things easier." In fact, J.Lo has no plans to slow down now that she's part of a power couple with A-Rod. "He wants me to be seen and to get what I deserve," she said. "Like, he's made his half a billion. And he's like, 'I want you to have that.'" She is well on her way!