How Alex Rodriguez's Breakup With Jennifer Lopez Put His Biggest Business Deal In Trouble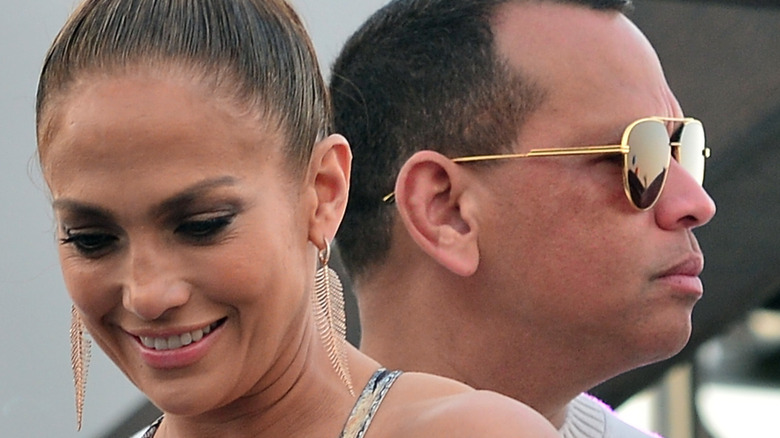 Johnny Louis/Getty Images
In March 2017, People revealed that Jennifer Lopez was linked to baseball player Alex Rodriguez. "They have been for a few weeks," their source shared. With that, J-Rod was born, and the power couple immediately began capturing headlines. Within their first year of dating, Vanity Fair devoted an entire cover to them, and Us Weekly reported on their efforts to find a home together.
By 2019, the couple had exciting news to share. Rodriguez took to his Instagram to share an image of Lopez's hand ... with a ring on it! The simple but sweet capture read, "she said yes." Unfortunately, a cursory glance at the image's comment section makes it clear how that worked out. As Newsweek recaps, they split before ever reaching the altar, and Lopez has now married Ben Affleck. "It was a beautiful ring too..." one fan wrote on the poorly-aged post. "I'm available for a date."
Although the split happened over two years ago and Lopez has moved on, Rodriguez is still feeling the repercussions. As he faces trouble with his financial investments, some suspect that Lopez could be partially to blame.
Rodriguez is struggling to fulfill his Timberwolves deal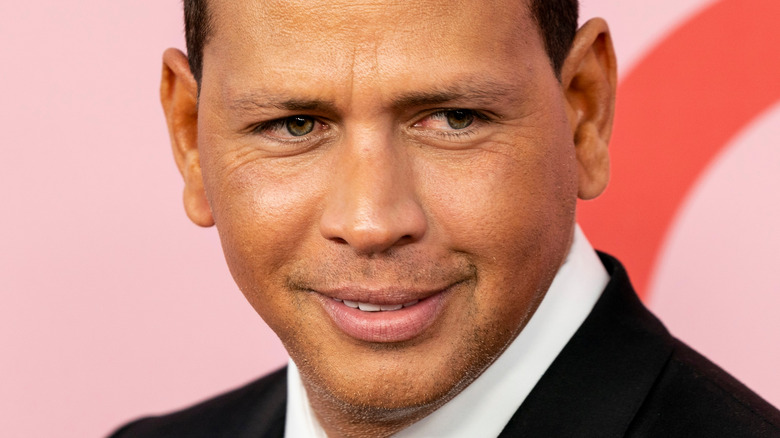 Ovidiu Hrubaru/Shutterstock
In April 2021, The Athletic announced that Alex Rodriguez and Marc Lore had plans to take over ownership of the Minnesota Timberwolves. They settled on a $1.5 billion valuation of the company, and current owner Glen Taylor expressed enthusiasm about the pair. "We liked them immediately and we just saw us working together as something that is going to be quite easy," he said.
Unfortunately, things have gotten a bit complicated for Rodriguez. Although Taylor first told the Associated Press that Lore and Rodriguez were going into this as 50-50 partners, the baseball player is now struggling to hold up his end of the bargain. The New York Post reported that Rodriguez has not paid back his share of the $250 million down payment, giving him a much smaller stake in the team.
They noted that when Lore and Rodriguez first went into business together, with a bid to buy the Mets in 2020, J-Rod was still intact. "[Lore] got completely mesmerized by the J. Lo thing," a source said. "A-Rod always made it seem like they were investing as a couple." Time will tell if Rodriguez has gotten too in over his head while flying solo.