The Reason Patrick Swayze Didn't Like Working With Jennifer Grey On Dirty Dancing
We've all had the time of our lives watching (and rewatching) the classic 1987 movie Dirty Dancing, but one of the film's stars didn't totally agree.
Lead actors Jennifer Grey and Patrick Swayze seemed to have electric chemistry on-screen as they portrayed Frances "Baby" Houseman — a sheltered young woman vacationing in the Catskills with her rich family in 1963, and Johnny Castle, an older dance instructor from the wrong side of the tracks. The two fall in love when paired together for a dance performance, despite her father's disapproval. Who can forget the triumphant final dance when Baby finally perfects the lift they'd practiced all movie long in front of her family and a huge crowd?
The passionate dance scenes between Johnny and Baby, especially a steamy practice session set to the song "Hungry Eyes," sizzled with sexual tension and have only become more iconic over time. So it might come as a shock to fans to learn that the incredible chemistry between the film's stars was nothing more than a skilled performance. Here's the real reason Patrick Swayze didn't like working with Jennifer Grey on Dirty Dancing.
Patrick Swayze didn't enjoy working with Jennifer Grey for one major reason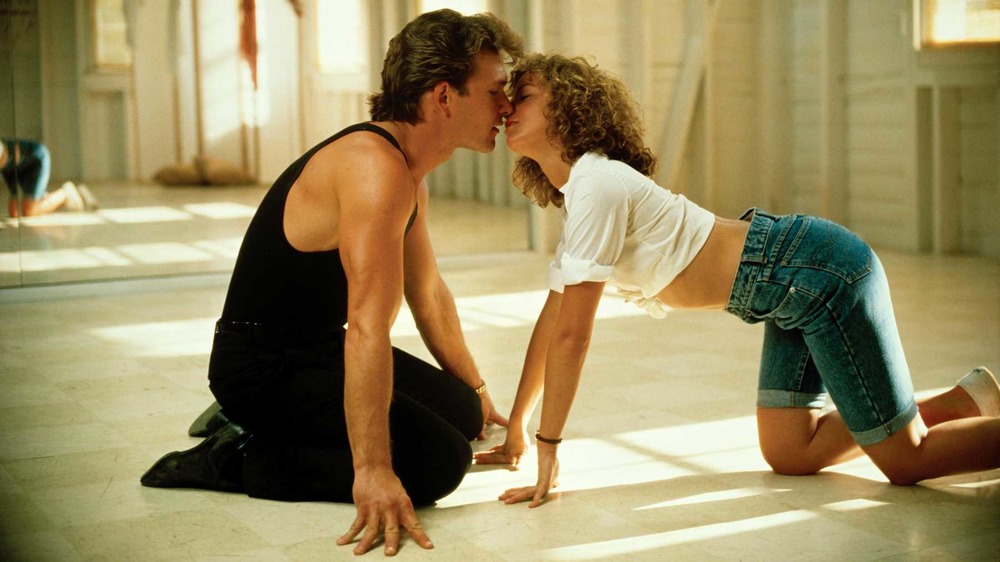 Before his untimely death in 2009 after a battle with pancreatic cancer, Patrick Swayze wrote an autobiography that paid homage to one of his most famous films. The memoir was called The Time of My Life, but readers learned that he actually didn't have a great time making that movie with co-star Jennifer Grey. 
In the book, Swayze claims Grey lived up to her character's name — Baby — on set. "[Grey] seemed particularly emotional, sometimes bursting into tears if someone criticized her," wrote Swayze (via the New York Daily News). "Other times, she slipped into silly moods, forcing us to do scenes over and over again when she'd start laughing."
Swayze wrote that he "didn't have a whole lot of patience for doing multiple retakes," per the Showbiz Cheat Sheet, and Dirty Dancing producer Linda Gottlieb told the HuffPost that Swayze "felt like [Grey] was a wimp" and "sort of made fun of her" when she was emotional. "He was a macho guy," Gottlieb recalled.
Jennifer Grey sang a different tune about Patrick Swayze
Michael Tullberg/Getty Images
Despite Patrick Swayze's feelings about their working dynamic, Jennifer Grey has only fond memories of filming Dirty Dancing, which became her breakout movie. "It's a part of me," she told The Hollywood Reporter in 2012. As for her dynamic with Swayze, Grey admitted they were two very different people, both onscreen and off.
"I didn't think we had chemistry," she told Glamour in 2015. "But you either do or you don't. It's a weird thing, though. It doesn't have to do with whether you like someone or not. It's just you either have it or you don't."
In the case of Dirty Dancing, perhaps their real-life friction fueled the movie's success. "He was a great dancer and he was fearless. His fearlessness with my fearfulness — like his lack of Jewishness and my super Jewishness — together was like a marriage where you have two opposites. He'd do anything and I'd be scared to do anything," she told The Hollywood Reporter in 2016. There were other positives too. Grey said her co-star "[smelled] really good" and was "very protective."
Considering Dirty Dancing focused on two very different people from totally different backgrounds, it seems Swayze and Grey's real-life duality made Johnny and Baby that much more endearing to the film's legions of loyal fans.