Here's How Plastic Surgery Damaged Jennifer Grey's Career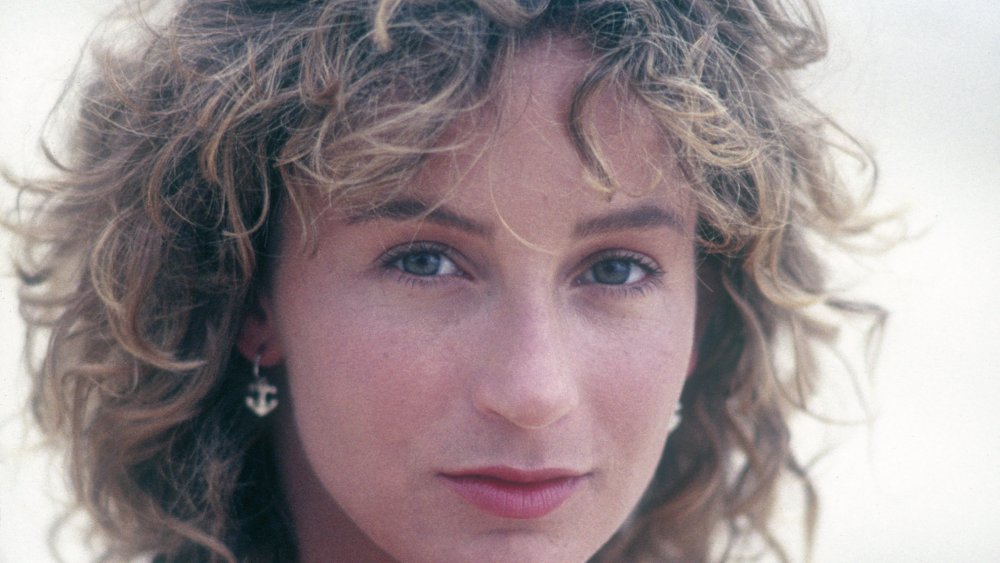 Peter Carrette Archive/Getty Images
Back in 1987, a little film starring a distinctive, curly haired actress danced its way into America's hearts. It was Dirty Dancing, of course! The iconic film tells the tale of Frances "Baby" Housman, played by Jennifer Grey, during one fateful summer in the Catskills, where she learned to dance at the skilled hands of bad-boy dance instructor Johnny Castle, played by Patrick Swayze. Boasting an iconic soundtrack and endlessly quotable lines, the romance has withstood the test of time, much like Grease in the '70s, or Titanic the '90s. Grossing $217 million worldwide, per Box Office Mojo, Dirty Dancing lifted Grey's career (literally) into the Hollywood stratosphere.
While Grey had already appeared as the over-it sister in 1986's Ferris Bueller's Day Off (and was born the daughter of Broadway legend Joel Grey of Cabaret), this classic film took her to the next level. Aside from Molly Ringwald, does any actress screams '80s nostalgia more than Grey? Yet, after this surge in the 1980s, Hollywood seemingly put Grey "in a corner."
By the time the '90s rolled around, it seemed Grey had completely disappeared. One look at her IMDb page and you'll see the star's biggest films were behind her. So what happened? Believe it or not, Grey is still active in Hollywood, but there's a heartbreaking reason she couldn't hold onto her fame. And a minor procedure with major implications. Here's what happened to Jennifer Grey.
Jennifer Grey got a nose job that totally changed her look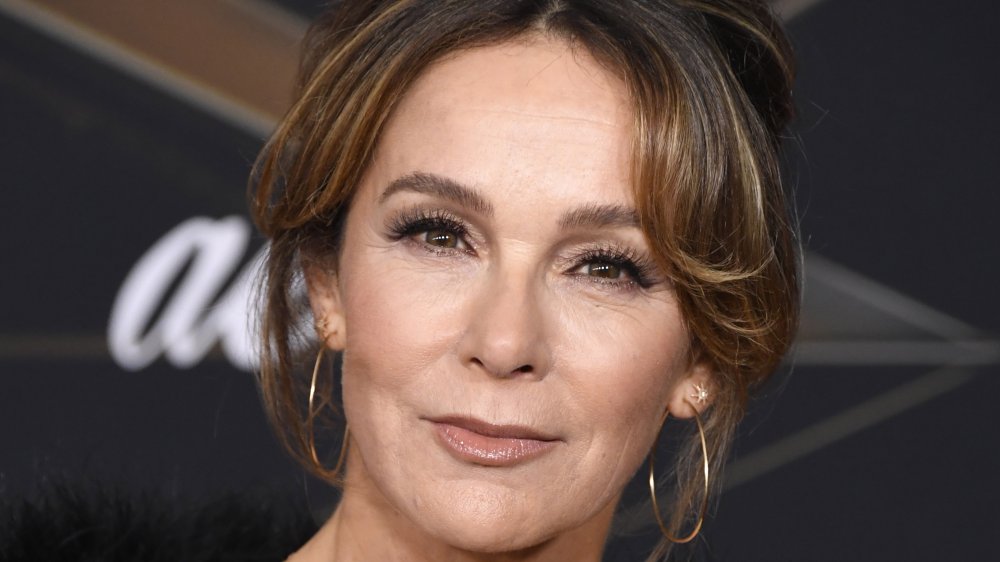 Frazer Harrison/Getty Images
So what happened to Jennifer Grey, surgery-wise? In 1989, the actress, who arguably stood out in the 1980s because of her curly locks and distinctive nose, went under the knife for a minor nose job. When the bandages came off, however, something tragic had happened — her nose was slightly smaller and she didn't look like herself anymore. "I went in the operating theater a celebrity, and came out anonymous," Grey told The Mirror in 2012. "It was the nose job from hell." Even her friends didn't recognize the star. Oh no!
Then, Grey tried to parlay the new look into a comeback. The 1999 sitcom, It's Like, You Know..., saw the star play herself as a Los Angeles veteran helping a New York transplant learn the Hollywood ropes. "I said, 'Let's talk about all the things that people say behind my back,'" she told Newsweek. "Let's let me say them, you know? Let's have fun with the absurdity that is my life." Clearly the surgery was dominating her life, as she added, "I might not have to deal with it anymore. Every interview I do just becomes anatomy of a nose."
Unfortunately, the show was cancelled after two seasons. Since then, Grey has gotten cast in shows like the "underrated" coming-of-age comedy Red Oaks, but things were never the same. "I'll always be this once-famous actress nobody ­recognizes because of a nose job," she told The Mirror. Aw!