Justin Bieber Reveals He's Growing Out His Hair To Look Like This Star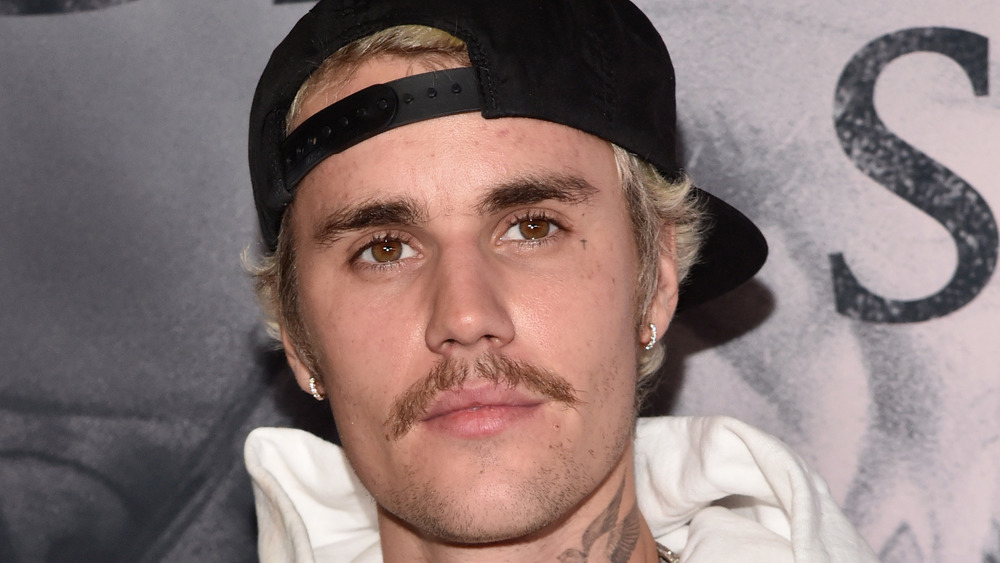 Alberto E. Rodriguez/Getty Images
It's safe to say Justin Bieber has gone through lots of changes. After emerging on the music scene in 2008 when he was just a teen, as Forbes noted, the singer has become a certified superstar. Though he's had his ups and downs along the way, he's now happily married to Hailey Baldwin, and together, the couple is creating a beautiful life. But aside from going from a young impressionable star to a husband, Bieber has gone through quite the transformation physically throughout his long career. From his infamous side sweep to his bleached blonde look and ponytails, Bieber's hairstyle has changed too many times to count (And his most recent hair evolution was inspired by a very famous Hollywood actor.)
The pop star made the revelation when he appeared on Ellen in December 2020, when Ellen DeGeneres noticed he grew his hair out during quarantine. Keep on scrolling to find out who Bieber is hoping to resemble and why it might be his next era of the "Bieber cut."
Justin Bieber wants to channel Brad Pitt circa 1994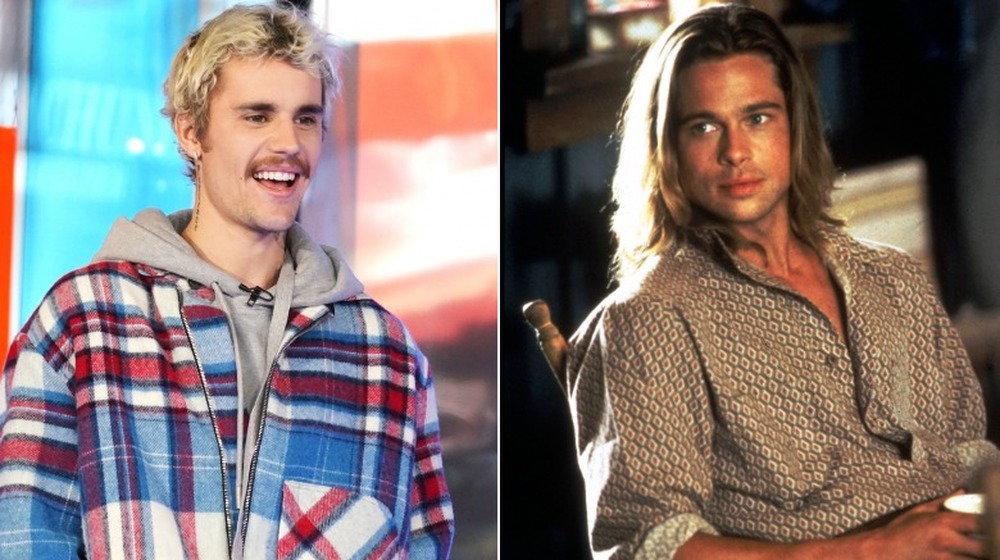 Cindy Ord, Getty Images/Getty Images
At one point during his interview on Ellen, Justin Bieber took off his hat and revealed his full head of hair, which he's grown out amid the pandemic. "Hey, my hair's getting kinda long, huh?" he remarked, touching his locks. "It's getting very long," Ellen DeGeneres agreed. Then, Bieber joked that he's growing it out to look like Brad Pitt's character Tristan in the 1994 film Legends of the Fall. "That's what I'm going for," he said. The host asked, "Is that what you're going for? Shoulder length. Like, you could do ponytails!" to which Bieber responded, "I could."
Bieber's hair is definitely past his ears and starting to reach his neck and shoulders, so rocking Pitt's long movie hair — which remains one of his most iconic movie hair moments ever — is possible. After all, if Bieber could rock a mustache, then he can definitely rock long blond locks.