The Truth About Savannah Guthrie's First Marriage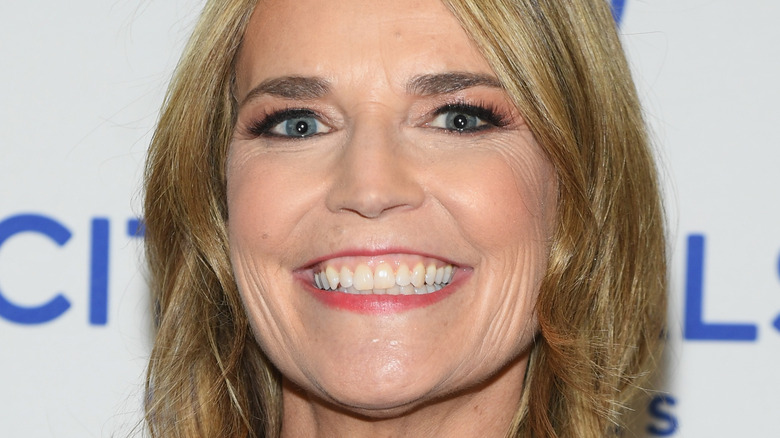 Gary Gershoff/Getty Images
Savannah Guthrie has graced our televisions screens every weekday morning as a co-anchor of the Today Show since July 2012. In between hard-hitting news updates, political analysis and interviews with celebrities, she shares anecdotes about her personal life. She shares relatable stories about her two children, Vale and Charley, whom she shares with Michael Feldman, communications firm director and former Democratic political aide, and raves about her love for tennis superstar Roger Federer and family traditions. Her relatable and authentic energy makes her feel less like a news anchor and more like a friend.
While she may feel like a friend, there's a lot about Guthrie's past you may not know. For example, did you know she went to law school at Georgetown University? Or that she was the White House Correspondent for NBC News and based in Washington, D.C. before coming to the Today Show? How about the fact that she was married before she met her current husband? Get all the details on her first marriage below.
Savannah Guthrie was married to former BBC journalist Mark Orchard for four years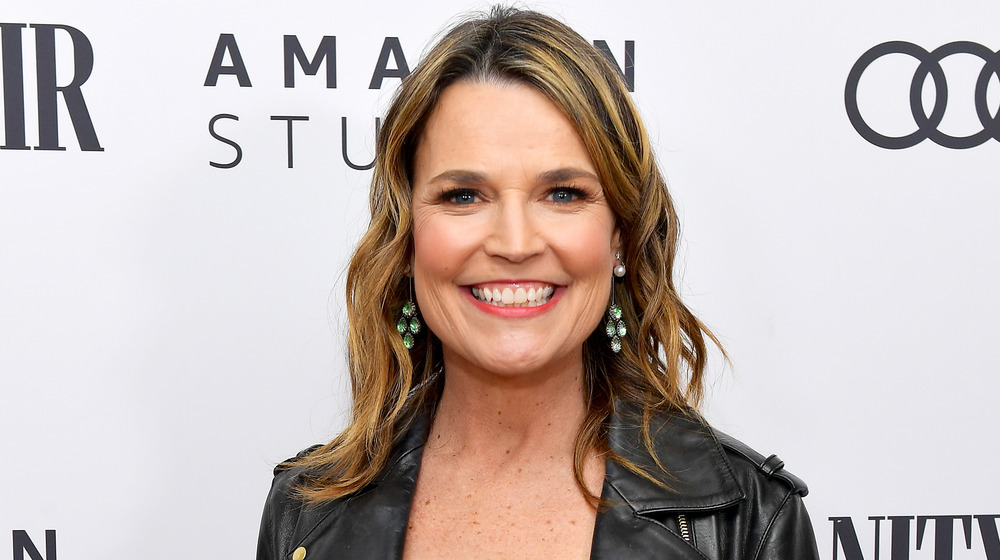 Matt Winkelmeyer/Getty Images
Savannah Guthrie met Mark Orchard while they were both covering the Michael Jackson trial in 2005, according to The Hollywood Reporter. Rumors swirled that the pair got together while Orchard was still married to Anne Korblut, a New York Times reporter, according to The National Enquirer. "The poor guy was totally smitten by Savannah and gave up his family for her. She turned his life upside down," a BBC source claimed at the time.
Their whirlwind romance culminated in a December wedding that same year, according to The Hollywood Reporter. Their relationship, however passionate it appeared, came to an end in 2009. Guthrie cited in the court documents that the pair had been living apart in Washington, D.C. since August 2008, according to Radar Online.
Guthrie met her now-husband, Michael Feldman, at his 40th birthday party in 2008 when she attended with a mutual friend of theirs. The pair started dating the following spring after Guthrie's divorce was finalized, according to People. The couple dated for four years and got engaged in 2013, which she revealed live on the Today Show. "He actually got on one knee and I still thought we were just talking. Really, honestly," Guthrie joked. "And then, he brought out the box and then I didn't open it for a long time cause I was just overcome."
Savannah Guthrie and Michael Feldman are happily married with two children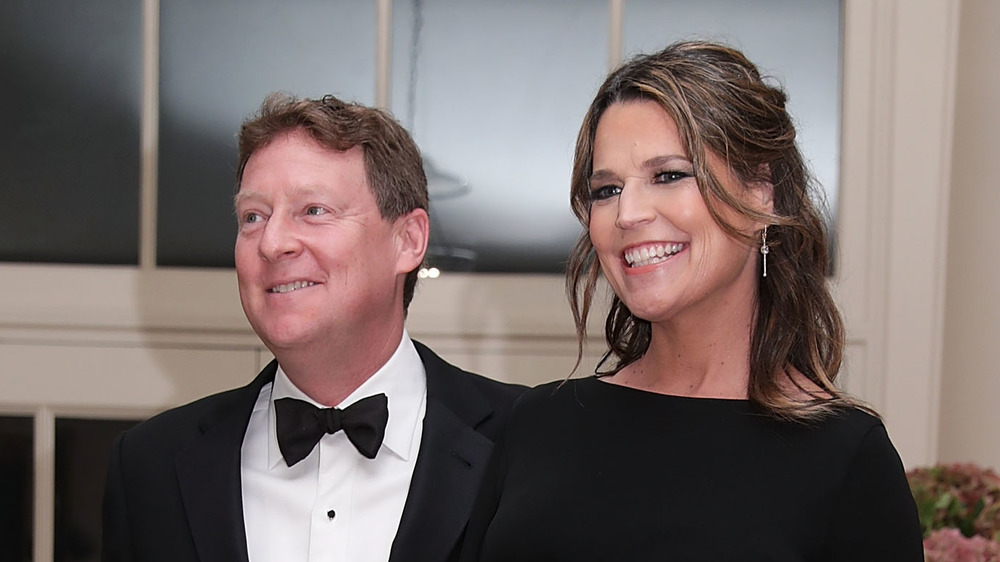 Alex Wong/Getty Images
Savannah Guthrie and Michael Feldman kept their intimate wedding in Tucson, Arizona on March 15, 2014, a secret from the public until Guthrie announced it live on the Today Show the following Monday morning. Guests who attended the wedding also got a surprise when the newlyweds announced they were expecting at the reception, according to the Today Show. She told viewers following her wedding, "It's funny, 'cause we set the wedding date, I bought my dress, and then I found out. So I've been doing a little praying that I would fit in it, and it all worked out."
Guthrie gave birth to their first child, Vale, in August 2014. She had her second child, Charley, in December 2016. She spoke to Health about having children over age 40: "I was 42 when I had [Vale]. So I never dreamed that I would have two. But with Charley, I did do IVF. So I would say Vale was a miracle, and Charley was a medical miracle."