Why Justin Bieber Fired Back At A Selena Gomez Fan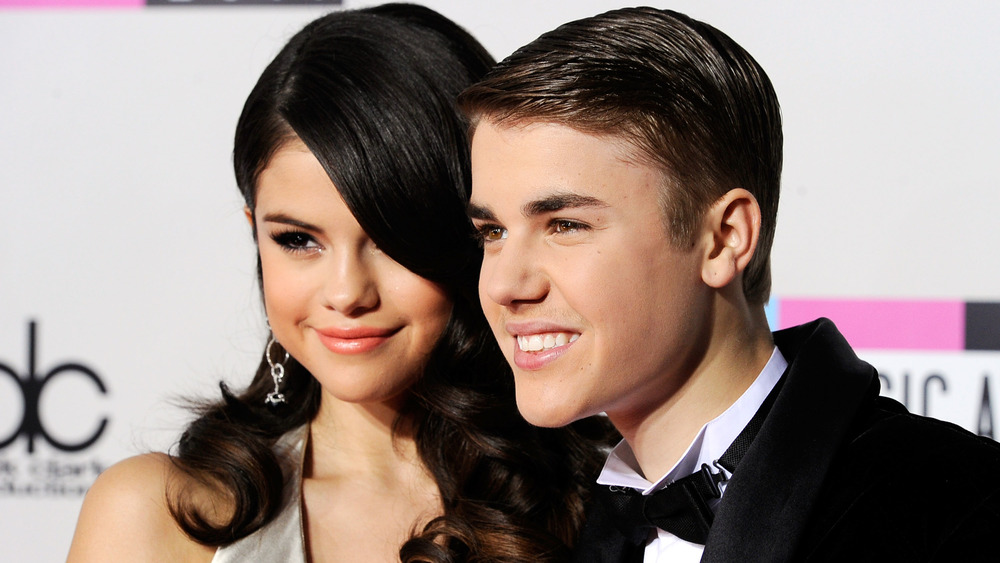 Frazer Harrison/ama2011/Getty Images
Justin Bieber and Selena Gomez were the "it couple" of the mid-aughts. Though they were just teens at the time, they were the generation's version of Britney Spears and Justin Timberlake. The couple reportedly had their first date at an IHOP. Bieber and Gomez tried to keep their relationship under wraps, but eventually, it became too hard to hide from the public. "I don't like hiding," Gomez told Seventeen in 2011. "I do like to keep certain things to myself, but at the end of the day, I'm 18 and I'm going to fall in love. I'm going to hang out with people and I'm going to explore myself, and I'm okay with that."
As with most teen romances, though, it was complicated. They broke up for the first time in 2012. "[Gomez] broke up with him about a week ago," a source told People at the time. "With them being apart so much it got complicated. She had some trust issues. It's not easy, but the relationship needed to end." All in all, Bieber and Gomez were still on and off for another six years. They were last spotted together in March 2018, and just a few months later, Bieber had moved on with his on-and-off fling Hailey Baldwin, his now-wife.
After that, the relationship between Bieber and Gomez was icy at best and non-existent at worst. Yet, years later, Bieber still has beef with some of Gomez's fans, and he isn't afraid to call them out.
Justin Bieber is over the drama with Selena Gomez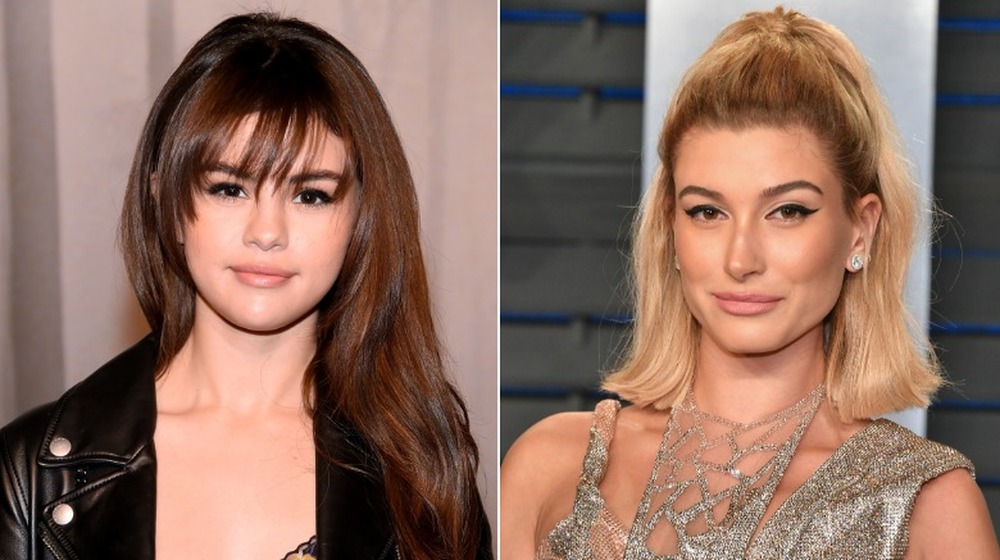 Jamie Mccarthy, Dia Dipasupil/Getty Images
Justin Bieber and Selena Gomez dated on and off for years. Very shortly after they called it quits for good in 2018, Bieber married Hailey Baldwin, per People. Needless to say, "Jelena" fans were none too pleased. To put it simply, they saw Bieber's whirlwind romance and rushed marriage to Hailey Baldwin as a major slap in Gomez's face. In 2020, many Jelena stans were still mad, and one went so far as to call for an uprising on one of Hailey's Instagram lives.
"[We] need to f–king bombard that s–t with Jelena and how Selena is better. Go after, please, let's all go after her," one fan reportedly said (via Billboard). Bieber was having none of it though. The "Love Yourself" singer quickly jumped to his wife's defense. "This sad excuse of a human just encouraged people on video to literally go after my wife telling people to say that my previous relationship was better so on and so fourth," Bieber reportedly posted to a since-deleted Instagram story later that night, per Page Six. "It is extremely hard to choose the high road when i see people like this try and rally to gather people to bully the person i love the most in this world. It is not right." 
Considering the tumultuous relationship between Gomez and Baldwin, it's good Bieber is trying to take the high road and encourage his fans not to stoke the flames.