The Secret Jewelry That Princess Diana Wasn't Supposed To Know About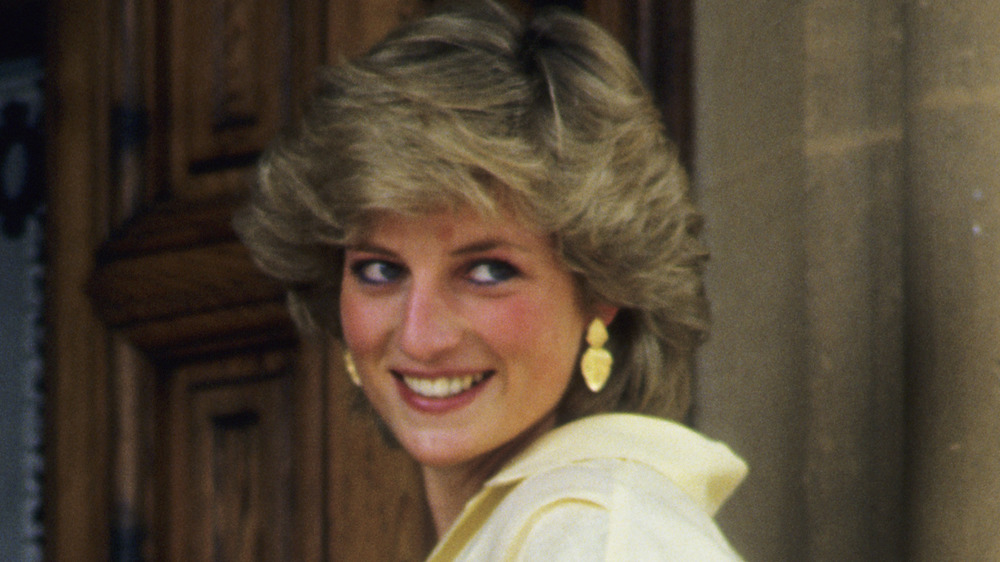 Georges De Keerle/Getty Images
Season 4 of The Crown – which debuted on Netflix on Nov. 15, 2020 — caused quite a stir for those who are royally obsessed (pun intended) with the royal family. Season 4 was probably the most anticipated season thus far since it revolves heavily around the late Princess Diana, her tumultuous relationship with Prince Charles and his affair with Camilla, Duchess of Cornwall. As fans dive into the fourth season, many are curious to know more about Diana's understanding of Charles and his secret (or maybe not so secret) relationship with Camilla. 
The 2017 documentary Diana: In Her Own Words, features various clips, recordings and other archival footage of the late Princess of Wales. Throughout the documentary, fans get a candid, inside look into Diana's personal life, including her marriage with Charles and his affair. One memory that Diana opens up about in the doc is especially telling about the type of relationship she had with Charles. She talks about a time when she found a bracelet from her husband that was surprisingly not intended for her, but, instead, was a gift for Camilla. 
So why is that detail so important to fans of The Crown? Keep reading to find out. 
A hidden bracelet tells a thousand words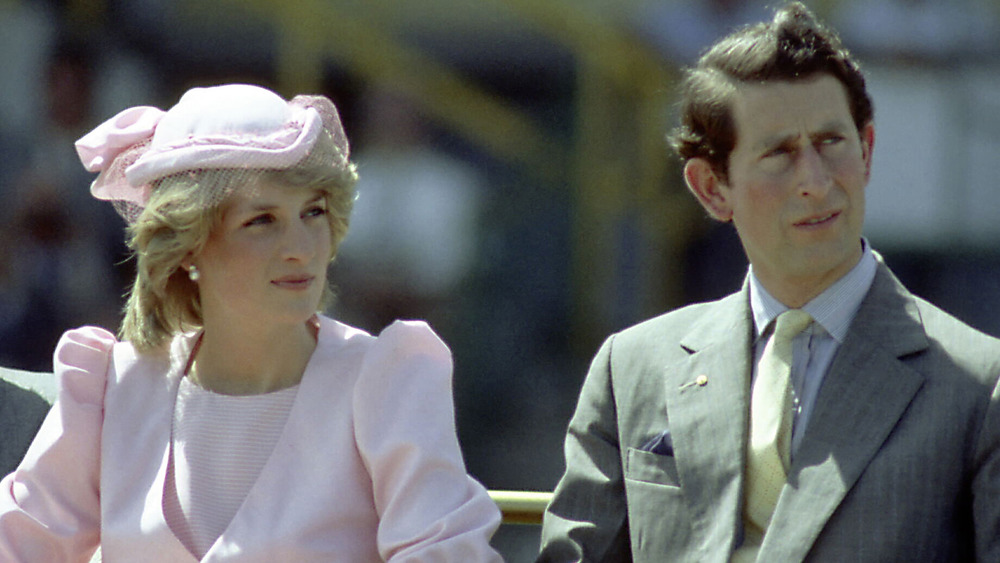 Patrick Riviere/Getty Images
In a personal recording in Diana: In Her Own Words, Princess Diana reveals, "I was still too immature to understand all the messages that were coming my way [regarding Prince Charles and Camilla Parker Bowles]," Diana said, adding, "and then someone in his office told me that my husband had a bracelet made for her. I walked into this man's office one day and I said 'Oh, what's in that parcel?' 'Oh' he said, 'you shouldn't look at that.' I said, 'Well, I'm going to look at it.' So I opened it and there was the bracelet." 
She continued, "I was devastated. And he said, 'Well he is going to give it to her tonight.' So rage, rage, rage. You know, 'Why can't you be honest with me?' But, no, he absolutely cut me dead. It was as if he's made his decision, and if it wasn't going to work, it wasn't going to work." 
Shortly after finding the bracelet, Diana confided to her sisters that she wasn't sure if she could marry Charles since she knew he was in love with someone else. However, they shot down her reservations with tough love, claiming it was too late. "They were wonderful and said, 'Well, bad luck, Dutch, your face is on the tea towels so you're too late to chicken out," Diana said. 
So it appears the secret bracelet for Camilla solidified the speculation that there were indeed three people in Diana's marriage whether she liked it or not.