Zendaya Reveals Drake's Generous Gift At The Euphoria Wrap Party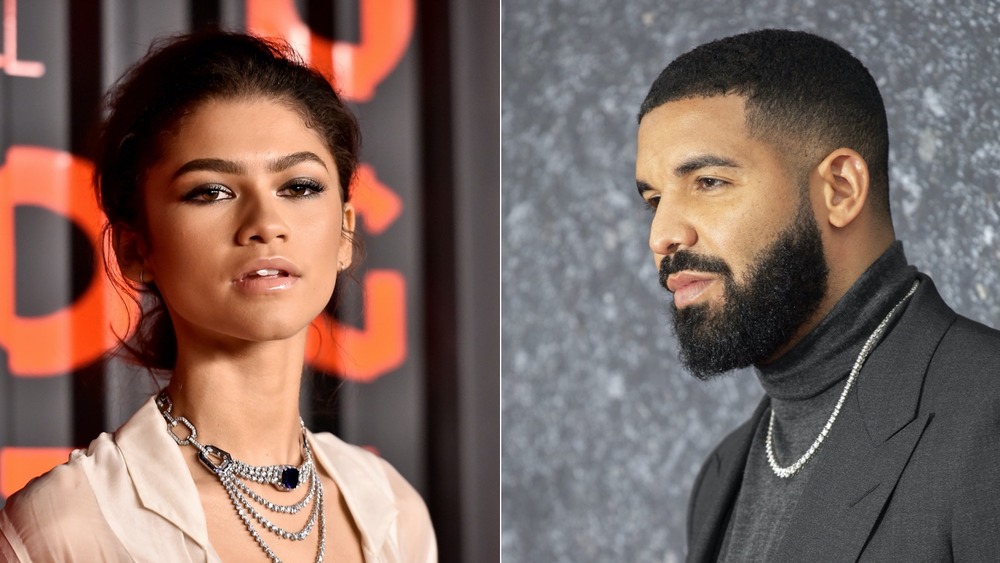 Steven Ferdman, John Phillips/Getty Images
Drake may have started from the bottom, but now he's here. The rapper who famously was "25 sitting on 25 mill" is known to be a little ostentatious when it comes to flaunting his wealth. The rapper lives in a huge, decked out mansion in Toronto that looks like it came right out of a Disney movie belonging to Scrooge McDuck. The Lover Boy rapper also flies in his own $185 million OVO plane (or Air Drake). Rumors swirled that Drake took his wealth flaunting to a new level at the wrap party for HBO's series Euphoria. The rapper, who is an executive producer on the series, allegedly gave out bags full of cash at the party.
During an appearance on Jimmy Kimmel Live, Emmy-winning Euphoria star Zendaya, who plays Rue Bennett, revealed exactly what happened at that show's wrap party. The late-night host put the Spiderman actress on the spot asking, "I heard that at your wrap party, he brought gift bags for everyone, and it was bags of money. Is that true?"
Zendaya says the Euphoria team was 'very happy' about Drake's gifts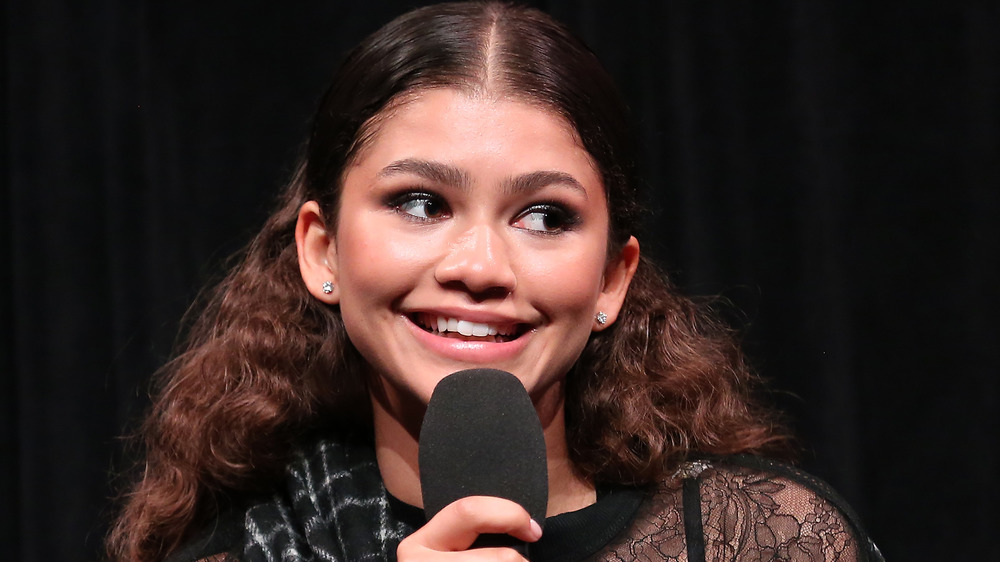 Monica Schipper/Getty Images
Zendaya cleared the air about all those Euphoria wrap party rumors during her interview with Jimmy Kimmel Live. As the show's executive producer, did Drake actually give away bags of money during the Hollywood shindig?
"It wasn't exactly that! I don't know the full situation, but I know at our wrap party, Drake was gifting money," admitted the former Disney star. "People would enter into a raffle, and people won money, which was cool, especially for our crew members. They were very, very happy about that."
Comedian Jimmy Kimmel followed up with a fairly logical question, given Drake is from Toronto. Kimmel asked if Drake "gives out American money or that phony Canadian money?"
"I don't know. I'll have to ask," Zendaya responded. "I can find that out for you." Sounds like she must not have won any of the raffles at that party, though her Emmy-winning role on the show certainly changed her life.