The Truth About Kelly Ripa And Howard Stern's Feud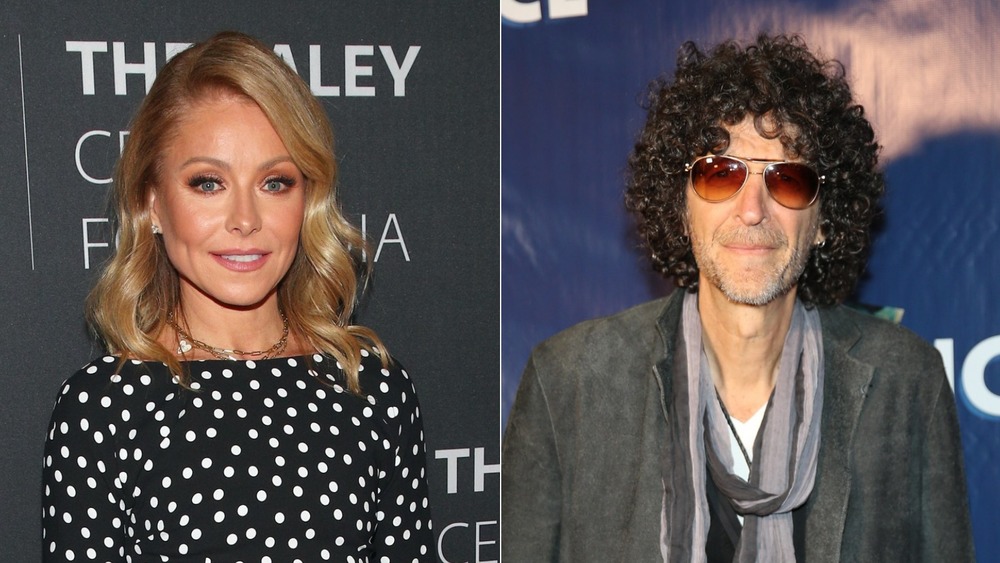 Astrid Stawiarz, Neilson Barnard/Getty Images
When it comes to talk show hosts, there are few more prolific than either Howard Stern or Kelly Ripa. Whether they're talking to an Academy Award-winning artist or a beleaguered reality show star, the two share a knack for extracting a scoop from even the most tight-lipped of celebrities.
That knack is probably at least part of what brought them together as friends. Ripa and Stern were friends for a long time, with Ripa's husband, Mark Consuelo, even performing the marriage between Stern and his wife, Beth Ostrosky, according to the New York Post. For years, it seemed like Stern and Ripa shared a friendship made in daytime heaven. 
Things seem to have soured between the hosts since that 2008 ceremony, and, perhaps unsurprisingly, it seems to stem from something Stern said. It's no secret that Ripa has gone through her fair share of co-hosts, with Live! moving from Regis and Kelly to Kelly and Micahel to its current iteration of Kelly and Ryan. While casting changes on television are pretty routine, Stern views this as indicative of an issue, and has placed the blame right at Ripa's feet.
Howard Stern has trash-talked Kelly Ripa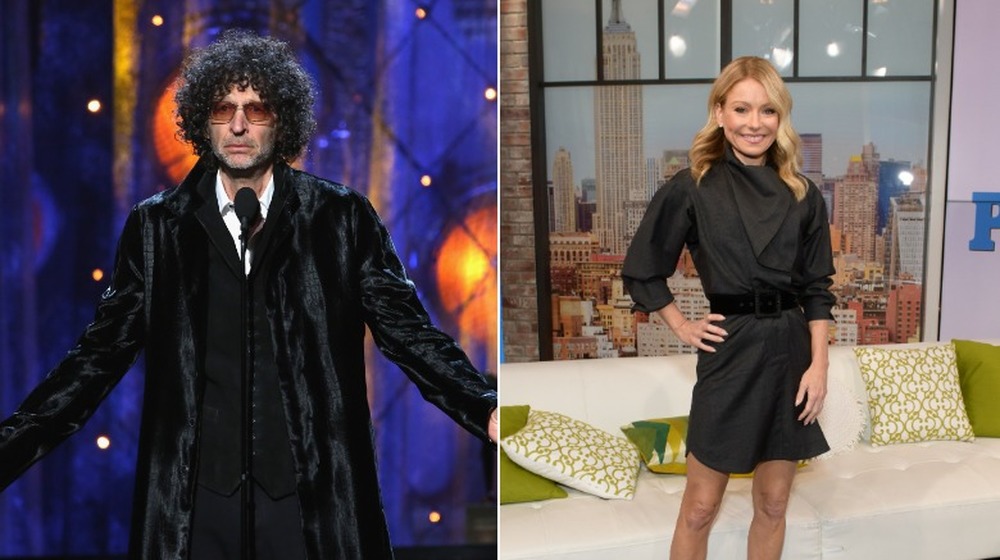 Kevin Kane, Noam Galai/Getty Images
According to Radar Online, Howard Stern first took shots at Kelly Ripa in 2016, following Michael Strahan's departure from Live! With Kelly and Michael to take a spot on Good Morning America. At the time, Page Six claimed that a "total Ripa meltdown" was underway, with Ripa viewing Strahan's departure as "the ultimate betrayal." Ripa supposedly refused to go to work for the rest of the week, "spitefully calling out 'sick,'" which Stern took issue with.
"If I felt comfortable calling her I would have said, 'Take a breath. Go into work,'" Stern said on his show (via National Enquirer). "There wasn't one day when I was being f***ed with that I didn't show up for work... We've all been humiliated and we don't make 20 million."
Stern didn't stop there, though. In 2017, while interviewing late-night star Jimmy Kimmel, Stern dredged up seemingly ancient history by saying there was "war" between Ripa and Regis Philbin. "Well, Kelly I don't think likes Regis. That's the thing. They have a war," Stern told Kimmel, per USA Today. Kimmel disagreed, but Stern continued, saying, "They don't talk or anything as far as I know. I thought it was an issue where Kelly felt that she should've been told by Regis that he was leaving the show." Philbin did say in a separate interview that Ripa was "offended" by his leaving, but it's unclear just what happened between Stern and Ripa to make Stern take the feud public.