The Truth About Lindsay Lohan And Hilary Duff's Feud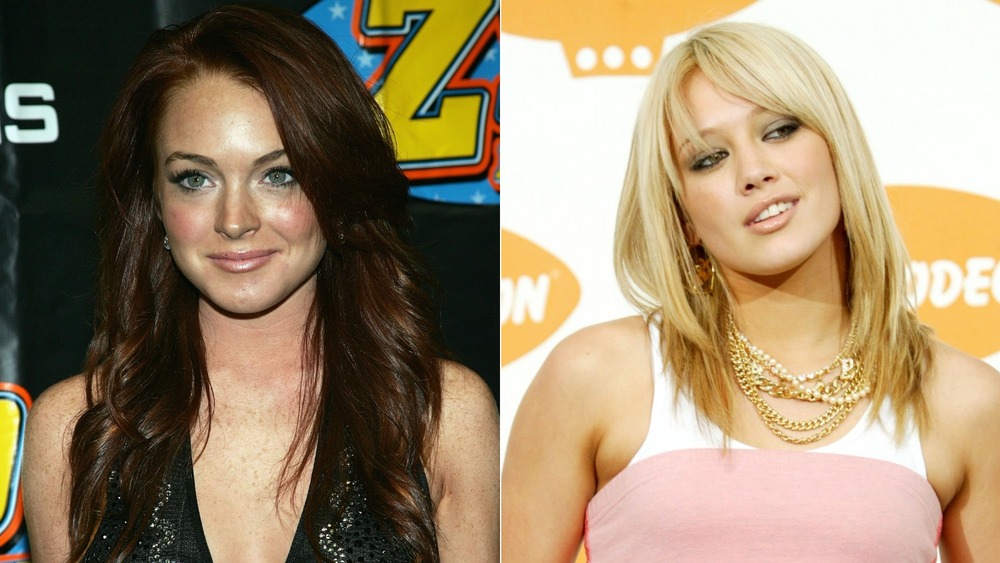 Evan Agostini, Frank Micelotta/Getty Images
Lindsay Lohan tore through most of her relationships in the 2000s like a hurricane, leaving behind a trail of discarded friendships. There are those who still harbor some bad blood towards the Disney alum, like Paris Hilton, who said in 2018 that Lohan is "one of those people I just don't really trust."
There are those, however, like Hilary Duff who seem to have come around to being on good terms with Lohan once again. That doesn't mean that their feud wasn't intense, though. Before Lohan had completely shed her good-girl Disney image, she and Duff were engaged in a feud that was as captivating as it was confusing.
While filming Mean Girls in 2003, Tina Fey said, "There was one day where she tried to explain to Amy [Poehler] and me her beef with Hilary Duff, but we couldn't crack it." The comedian recalled to Entertainment Weekly, "We were pretending we could follow it." What was the feud that so perplexed Tina Fey? Keep reading to find out the truth about Lindsay Lohan and Hilary Duff's feud.
The feud started with Aaron Carter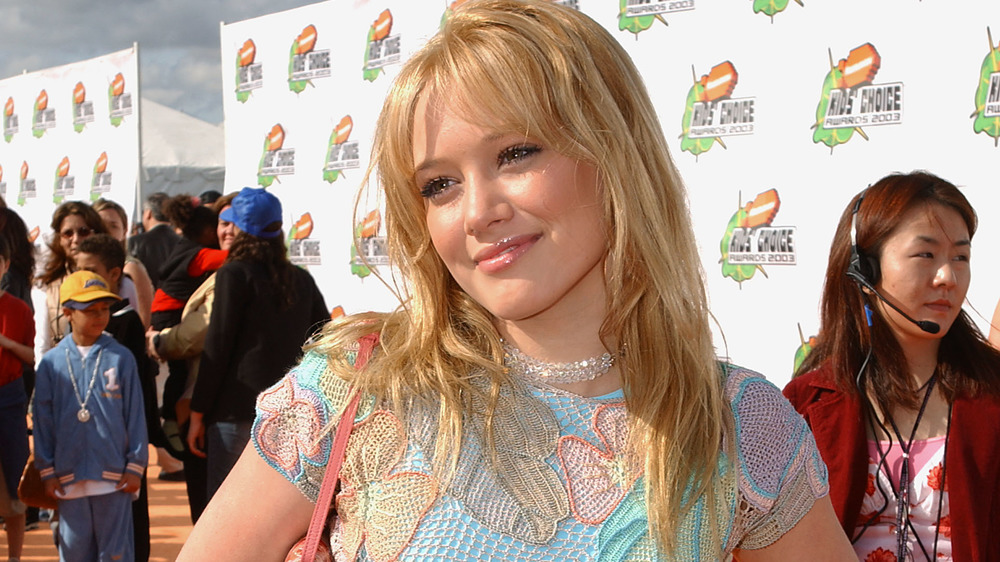 Frank Micelotta/Getty Images
The feud between Hilary Duff and Lindsay Lohan dates back to 2001. According to Buzzfeed, Duff first met Aaron Carter on the set of Lizzie McGuire that year. "I was dating her for like a year and a half," Carter said. "Then I just got a little bored so I went and I started getting to know Lindsay, dating Lindsay." Lohan and Carter only dated for a couple of months, ending when Carter cheated on her with someone else.
Though they could have buried the hatchet at this point, realizing that they both got played by the same guy, the feud somehow escalated. According to E! News, Duff retaliated by showing up (possibly uninvited) to the premiere of Freaky Friday, starring Lohan, in 2003. Lohan then did the same thing at Duff's Cheaper By The Dozen party. To be fair, showing up to someone's movie premiere, even uninvited, is not the most intuitive form of revenge. By 2004, however, Lohan had taken things to the next level.
Lindsay Lohan used her bigger platform to antagonize Hilary Duff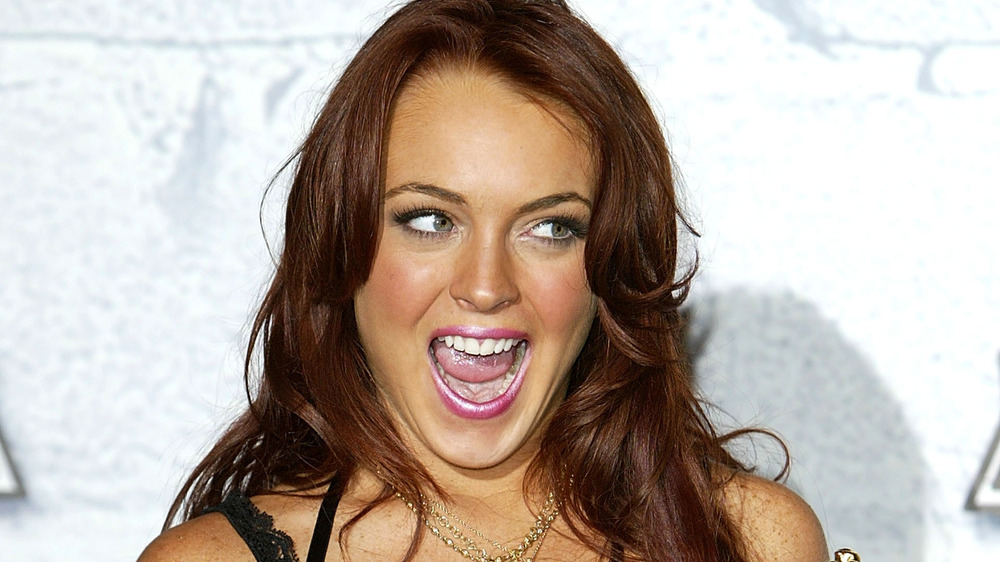 Frazer Harrison/Getty Images
Though the Carter-era of the feud was over, Lindsay Lohan and Hilary Duff were unwilling to bury the hatchet. Lohan hosted Saturday Night Live, and during her monologue, Rachel Dratch appeared as an unflattering caricature of Duff, according to Access Hollywood. Around the same time, Lohan called Chad Michael Murray — Lohan's past co-star in Freaky Friday who, at the time, was making A Cinderella Story with Duff — to talk smack about Duff.
Murray wasn't the only one to get dragged into the middle of the feud; Joel Madden of Good Charlotte, who was dating Duff at the time, helped to antagonize the Lohan camp. According to MTV, at the Jingle Ball in 2004, Lohan's then-eight-year-old brother, Cody, asked Madden for an autograph. Once Duff told him who the young boy was, Madden then asked to speak to Lohan's mother, Dina, and demanded that her daughter apologize to Duff. The interaction reportedly brought tears to Cody's eyes. Aww! 
Eventually, the feud did cool off. By 2007, People reported that the two were not only cool with each other, but actually friends. "We are both adults and whatever happened, happened when we were young," Duff said, adding, "It's over." Now, if only Paris Hilton could see things the same way, Lohan would be golden.