The Tragic Death Of Michael Johns From American Idol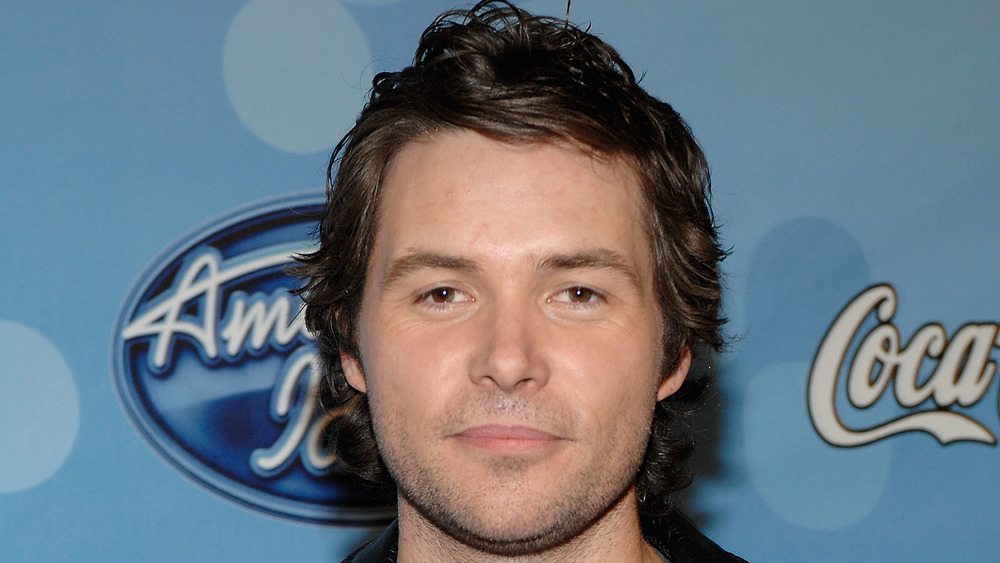 R Mickshaw/american Idol 2008/Getty Images
American Idol has produced some music superstars throughout the years and has launched the careers of Kelly Clarkson, Carrie Underwood, and Adam Lambert. However, several contestants who didn't take home the title of American Idol still became favorites. One of those performers was Australian musician Michael Johns, who appeared on the seventh season of American Idol in 2008. Johns had never been in the show's bottom three vote-getters before being eliminated in April 2008, after performing Aerosmith's "Dream On" earlier in the week.
After his elimination, he received some significant praise from singer Dolly Parton, whose hit song, "It's All Wrong but It's All Right," he had performed on the show. He told People at the time that he spoke with Parton, who told him "what a fan of mine she was. It's just so surreal to hear Dolly Parton saying that, 'I can't wait to sing a duet with you someday.' That's just awesome." Parton also told Johns, "Michael, I can't believe you got voted off. That was really shocking to me." 
According to Rolling Stone, the year following his season on Idol, Johns released his album, Hold Back My Heart. In 2012 he released the EP Love & Sex, and in early 2014, he dropped what would be his last single, "Day Breaks Sun." Later that year, Johns died unexpectedly. Continue reading for more details on his death.
Speculation surrounded the death of American Idol star Michael Johns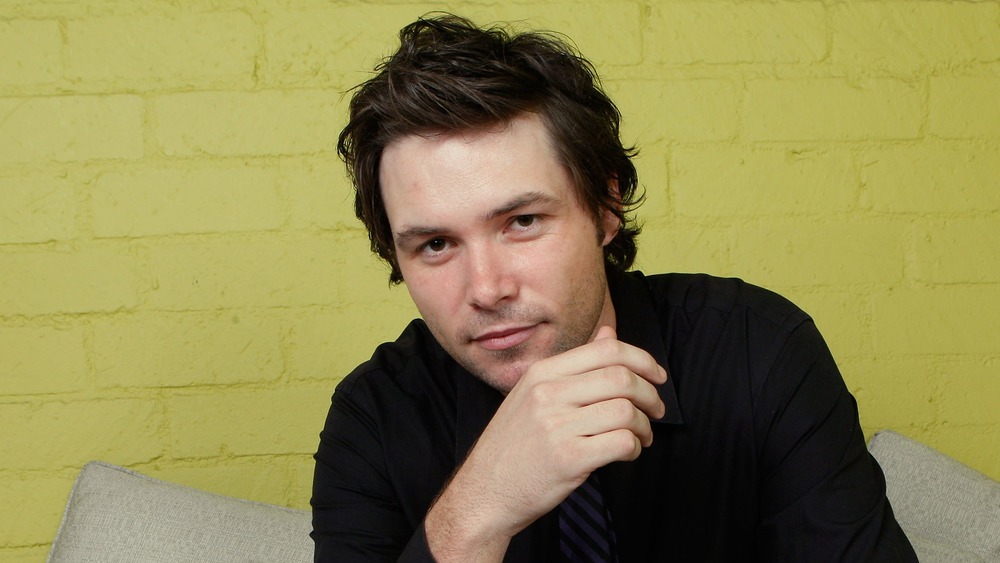 Michael Buckner/Getty Images
The Hollywood Reporter revealed that at the age of 35, Michael Johns tragically died on Friday, Aug. 1, 2014. FOX, the network that aired American Idol, and his family released statements confirming the Australia-born singer's death. "Michael Johns was an incredible talent and we are deeply saddened by the news of his passing. He was a part of our AMERICAN IDOL family and he will be truly missed. Our hearts and prayers go out to his family and friends during this difficult time," read a statement posted on the show's official Facebook page.
Johns' family told TMZ of his passing, "Our family is devastated by the passing of our beloved Michael, a wonderful husband, son, brother, uncle, and friend. We appreciate the outpouring of love and support we have received from all corners of the globe." Johns was married to his wife of seven years, interior designer Stacey Vuduris. 
A few days before his death, he went to a doctor after enduring great pain and watching the swelling and bruising rising from his ankle up his leg, TMZ reported. His doctor cleared him to go home, but the next afternoon he was found in a friend's apartment on a couch unresponsive, and when paramedics arrived, he was dead. At the time, there was speculation that he died from a blood clot. 
American Idol's Michael Johns died of an enlarged heart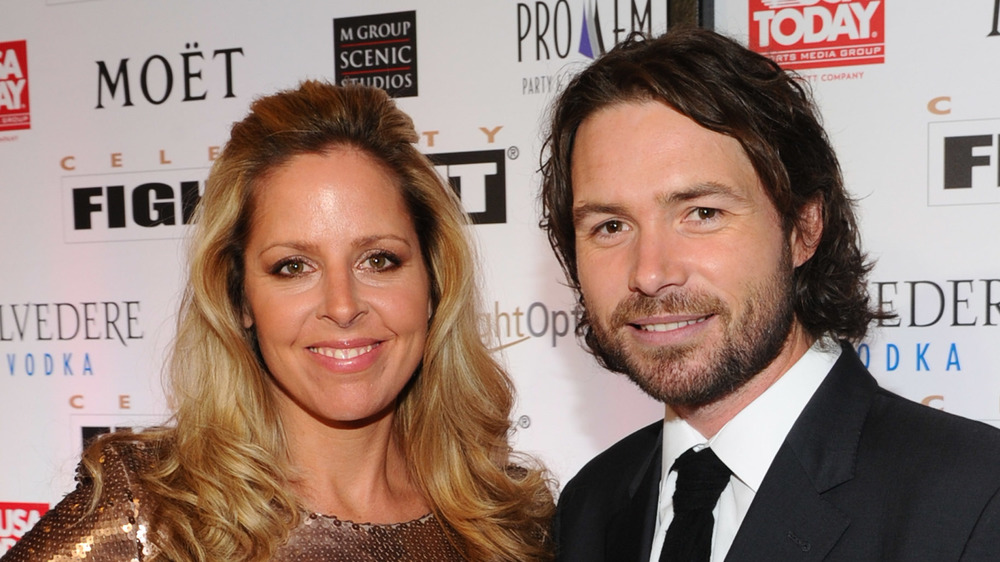 Michael Buckner/Getty Images
In September 2014, Michael Johns' widow, Stacey Vuduris, organized a memorial for the singer. She told People, "It's been very emotional to put together, but it has been somewhat therapeutic as well. It's been overwhelming to see how much people loved him." The event was an evening of music hosted by Johns' friend and legendary producer David Foster. The event included performances by former American Idol contestants Ruben Studdard and Brooke White, as well as Air Supply's Graham Russell, the E Street Band's Steven Van Zandt, and Chicago's Peter Cetera.
According to the autopsy report obtained by TMZ in November 2014, Johns died of natural causes, the result of a disease called dilated cardiomyopathy. This condition inhibits the flow of blood to the body. The disease caused his heart to enlarge. The report also cites Johns suffered from a "fatty liver," which could indicate excessive drinking, but not in all cases. While TMZ sources said he might have been drinking prior to his death, Hollywood Life insiders disputed the claims at the time, saying "drinking wasn't an issue" for the singer.
Johns loved performing and welcomed his increased profile following his appearance on American Idol. In a backstage interview with USA Today during the 2008 Idols Live tour in Rosemont, Ill., Johns said: "I will say, being a celebrity doesn't suck. ... I don't know how long I'll be a celebrity. Might as well enjoy."