What Simon Cowell Really Thinks About Kelly Clarkson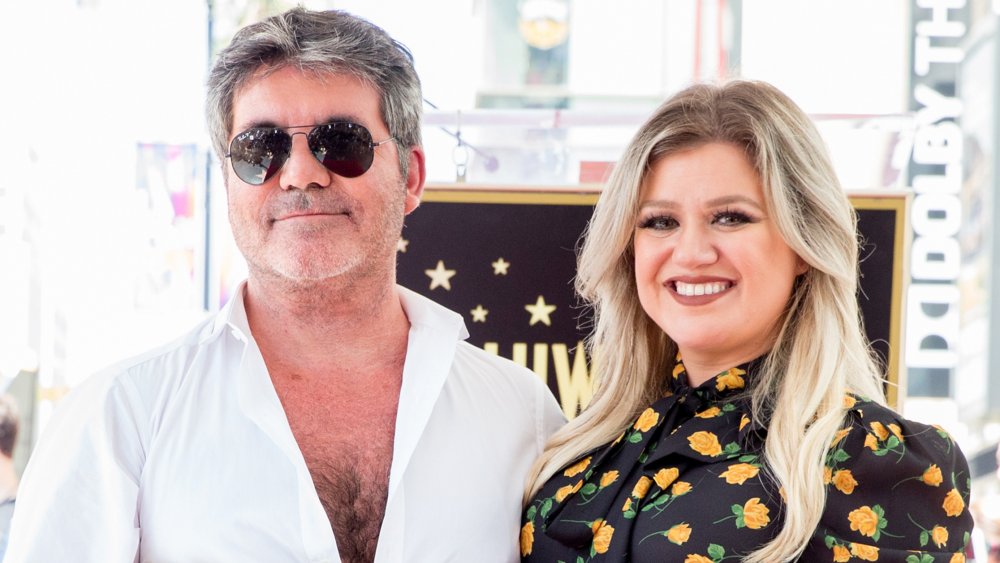 Rich Fury/Getty Images
Kelly Clarkson is filling in on America's Got Talent as a judge after Simon Cowell broke his back riding his electric bicycle at his home in Malibu, Calif., on Aug. 8, 2020, according to The Hollywood Reporter.
With such a devastating injury, Cowell had to step down from his America's Got Talent role and Clarkson gladly filled his seat. She shared the news on Instagram, saying: "My friend, Simon Cowell, is doing better now but was in an accident and won't be able to make Tuesday and Wednesday's live shows for AGT." Clarkson added, "But no worries America, someone far wiser, cooler, and hotter is taking his seat! The unbelievably amazing Kelly Clarkson. You're welcome in advance!"
Clarkson is no stranger to the stage (or the judge's chair), and she's certainly no stranger to sharing the spotlight with Cowell himself, as she was the inaugural winner of American Idol in 2002, per CNBC, for which Cowell was one of the judges. While the two have a very clear professional relationship, fans can't help but wonder — What's the real story behind their friendship? And what does Cowell, who has built such a famous career on scathing remarks, actually think of Clarkson?
Simon Cowell sings Kelly Clarkson's praises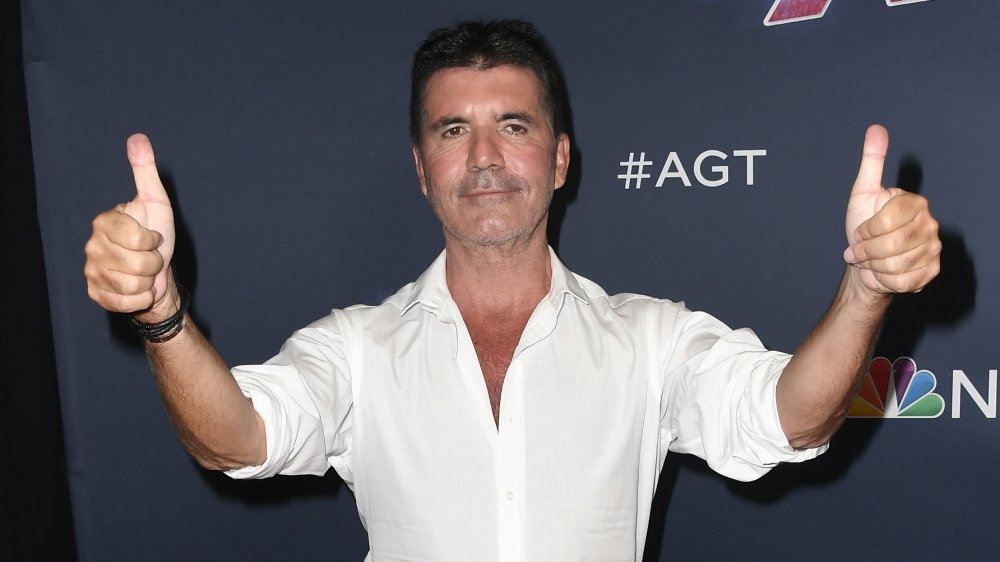 Frazer Harrison/Getty Images
For Kelly Clarkson fans — hello, like, everyone — we've got some good news. It turns out that Simon Cowell absolutely thinks the world of the first American Idol star. Cowell appeared on The Kelly Clarkson Show, along with his fellow former American Idol judges Paula Abdul and Randy Jackson, on Sept. 18, 2019, where he spoke about the history of Idol. Adorably, it was Cowell who couldn't stop gushing over Clarkson.
"I actually genuinely do not believe we would be sitting here today if you hadn't entered the show," he said. "The whole premise of the show was we had to find a star who was gonna sell records." Cowell was right, obviously. Since then, Clarkson has grown into a superstar, so much so that she's filling in for him on America's Got Talent as he recovers from a serious back injury. Despite the severity of his accident, the two are exchanging funny messages on Twitter. In one tweet, Clarkson did impressions of Cowell's more famous lines in a British accent. Cowell responded with a sincere tweet saying, "Thank you @kellyclarkson. Miss all of you. What a Great Show. #AGT."
It seems like everyone loves seeing Clarkson on stage because she's slated to host the 2020 Billboard Music Awards on Oct. 14, 2020, per Billboard. Although, it's worth noting, that this is her third year in a row as host, so if we know anything for sure, it's that everyone loves Clarkson, Cowell included.