The Truth About Adam Sandler And Bob Barker's Relationship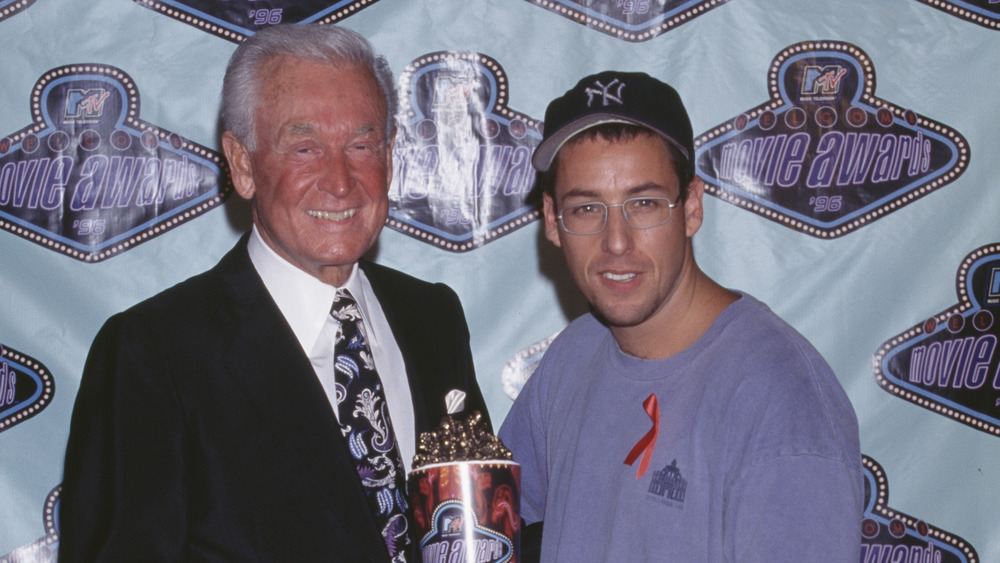 Michael Ochs Archives/Getty Images
When you think of Adam Sandler's celebrity friends, stars he works with often, like Kevin James and David Spade, probably come to mind. But that's just the tip of the iceberg for the iconic moviemaker — Sandler also has some unexpected A-list pals, like legendary former Price Is Right host Bob Barker. (And if Sandler's IMDb page is to be believed, he's also surprisingly close pals with Tom Cruise and Kathy Bates.)
So, how do Sandler and Barker know each other, and how did that famous Happy Gilmore fight scene come to be? It turns out, Barker wasn't Sandler's original choice for the game show host he'd fight in the 1996 movie. During an October 2020 interview with IMDb podcast That Scene with Dan Patrick (via Fox News), Sandler shared that former Who Do You Trust? host and The Tonight Show Starring Johnny Carson narrator Ed McMahon was originally written into the script. But apparently, McMahon never responded to Sandler and his crew, leading to Barker's hilarious role in the movie.
Bob Barker had a specific requirement for that 'Happy Gilmore' fight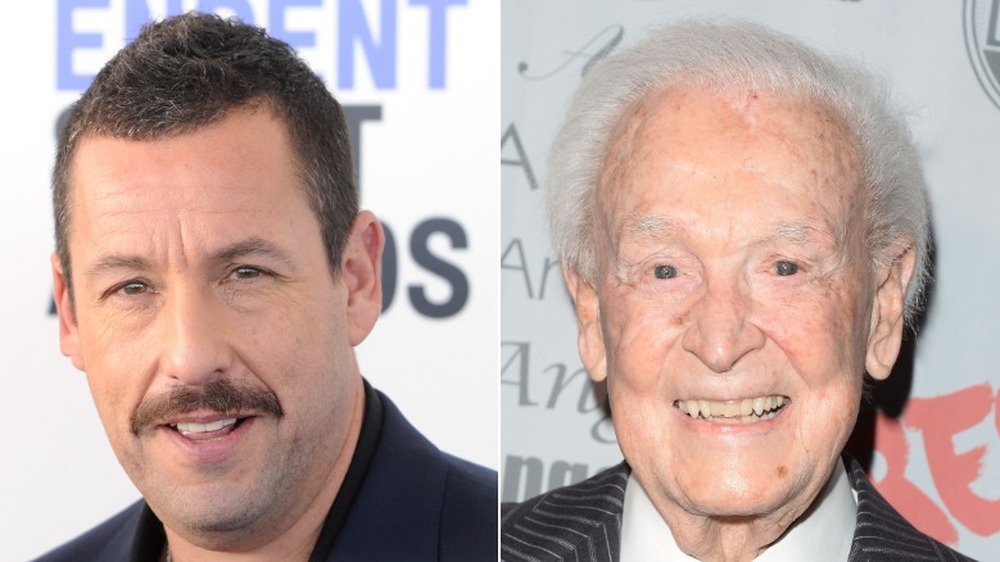 Albert L. Ortega, Matt Winkelmeyer/Getty Images
Fans of the 1996 comedy will remember that Adam Sandler's titular character, Happy Gilmore, played golf with Bob Barker, with the former Price Is Right host playing himself. The characters got into a brawl over Gilmore's poor golf turnout that day, and Barker ended up beating Gilmore pretty relentlessly. Of course, Sandler's character still got in the last laugh with the iconic line, "The price is wrong, b***h."
Sandler shared on the IMDb podcast (via Fox News) that Barker's winning the fight was no coincidence. Apparently, Barker would only join the movie and do the fight scene if he could be the winner. And if you don't believe Barker could take Sandler in a fight, well, he's stronger than you'd think. Barker evidently told Sandler that he'd been training with his neighbor, who was none other than Chuck Norris himself. No wonder Barker got in so many punches on the golf course that day!
Adam Sandler and Bob Barker recreated their 'Happy Gilmore' fight years later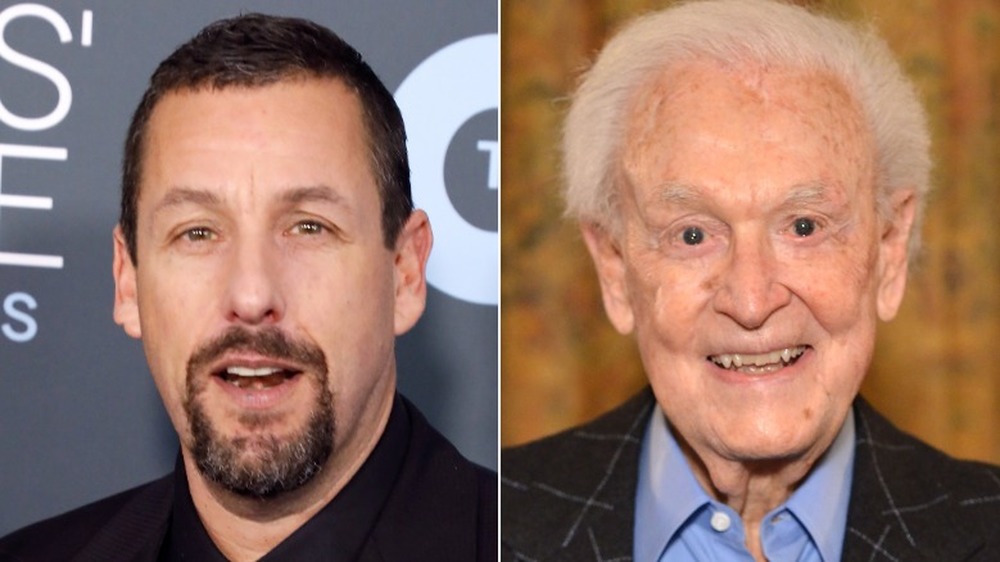 Taylor Hill, Araya Doheny/Getty Images
Almost 20 years after the movie's premiere, Bob Barker and Adam Sandler reignited their feud (for a good cause, of course). For Comedy Central's autism charity event "Night of Too Many Stars," the two teamed up for a fight once again. Despite the physical stunts, they got in some pretty brutal verbal digs at each other, too. Sandler praised Drew Carey, who replaced Barker as host of The Price Is Right. And Barker couldn't resist getting in some appearance-based insults at the aging Sandler. Just like in the original film, Barker won the 2015 charity fight.
Barker still believes he could take Sandler in a fight, too, and it's clear he looks back on Happy Gilmore with fondness. "People love that movie, the young men particularly," Barker said to People in 2014. "I never taped a Price is Right after the movie release that the audience didn't want to, during commercials, talk about Happy Gilmore. They loved it."
In case the lesson wasn't clear in 1996: Don't mess with Bob Barker.